10 Best Celebrity Summer Style That You Can Try On Yourself!
Celebrity summer style is something we all look for on the internet. There are many casual styles which is very easy and very trendy to try on. From vacationing on the beach to going out with friends, celebs never forget to shock us with their styles. Here are a few styles you can easily get to style up your wardrobe with some of this clothings.
10. Gigi Hadid's shorts suit
The supermodel Hadid wore a tailored all-white shorts suit with a matching crop top. She added a pink belt, long socks, and shoes to go with the suit. This shorts suit is perfect to wear on outings with your friends, or some casual meetings too. You can look casual and trendy at the same time with the look.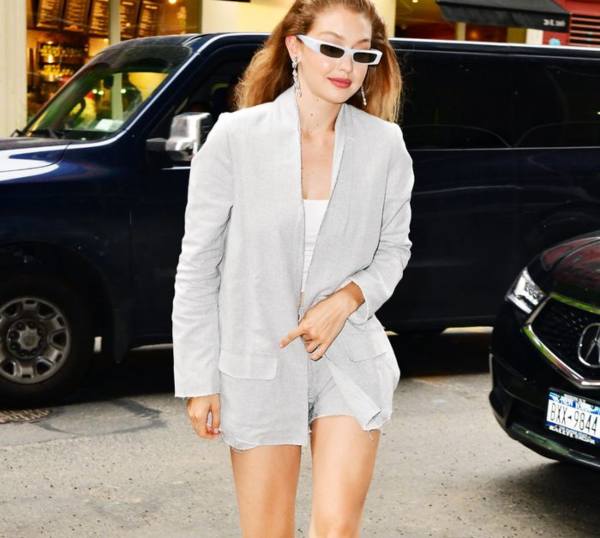 9. Bralettes is a new 'crop top'
Usually, bralette is a great alternative to bras in a hot summer day. But celebrities gave it a trendy look by wearing it with a shirt, cardigans, blazers, or under a plain clothing. Bralettes gives you a trendy look when you pair with a high-waisted jeans or shirts. You can also pair it with a skirt and blazers.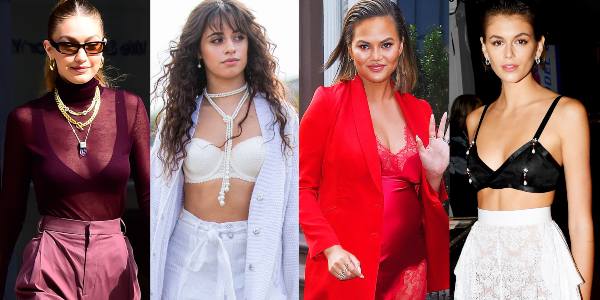 8. Hailey Bieber's shoulder-baring top
The off-shoulder top is in style for a long time now. However, with all the new styles and trends, off-shoulder tops' fashion went out for a while. Recently, Hailey rocked a off-shoulder top with a bikers shorts and she totally rocked it. An off-shoulder top is perfect to wear on spring and hot summer days.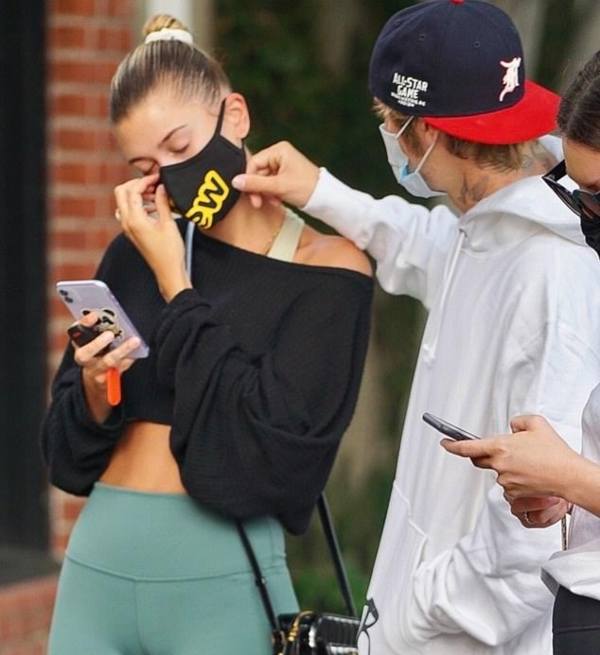 7. Big-shoulder dress
A lots of celebrities like Chrissy Teigen and Katie Holmes rocked big-shoulder dresses in spring. A puffy shoulder with a floral print dress is perfect to rock in this summer. You can pair it with a pair of sandals or heels to get a little edgy look.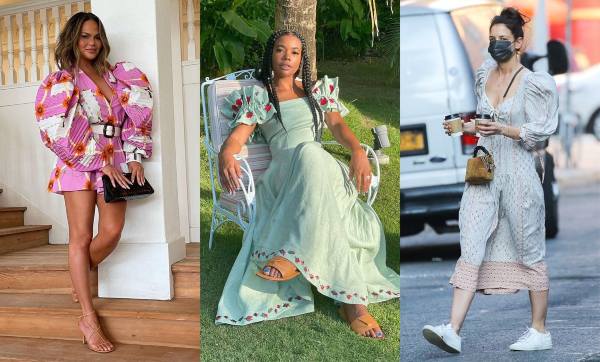 6. Animal Print dress
Priyanka Chopra, Rihanna, Lady Gaga, and many other celebs made animal print dresses trendy. From dresses to coats, and also shorts, you can get that celeb-inspired look with a animal print. With an animal print dress, you can experiment with new colors and different prints. Get a perfect celebrity summer style with an animal print dress.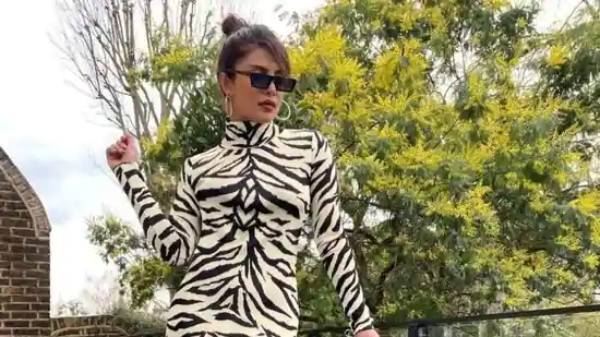 5. Sexy knit-wear
No doubt, Cardi B has shown many tremendous sexy looks every time she steps outdoor. Who knew knitwear can give you a sexy and edgy look? Many other celebrities like Kylie Jenner have made bodycon knit-wear very sexy and trendy. You can try some of their looks for a party or on a vacay this summer.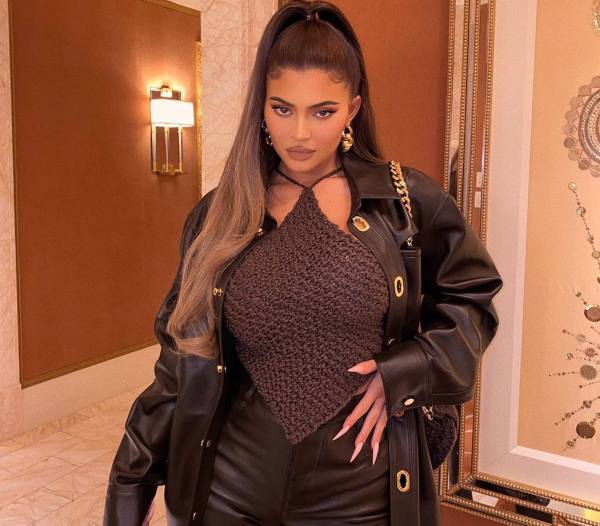 4. Belts on the dress
Belt is one of the common accessories to wear on pants for several wears now, But with time celebrities gave it a different looks for belt. You can use belt on oversize dresses, blazers, and sweaters to give a fashion statement on a hot summer day out.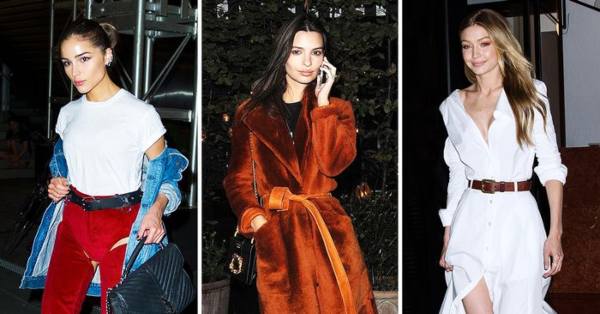 3. Ashley Graham's denim jacket
Denim Jacket is something we all have on our wardrobe. But Ashley Graham gave it a new way to make the denim jacket look more trendy. Just like her, you can wear a long oversized jacket as a dress and accecorize it with a belt to give yourself a snatched look.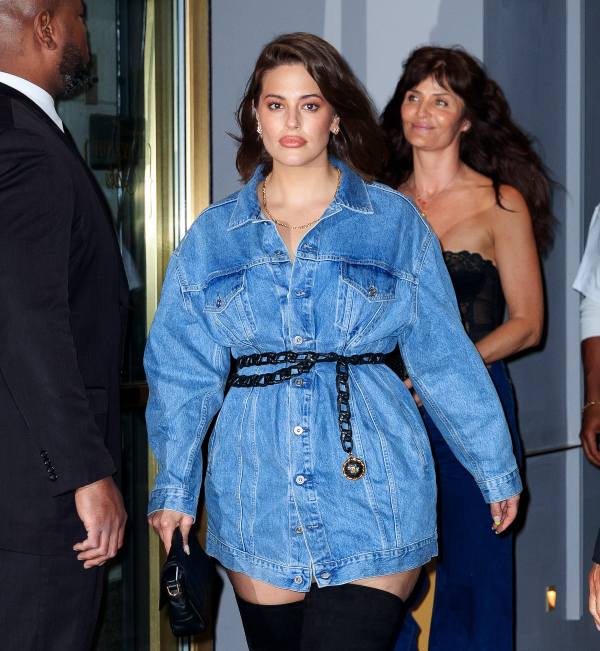 2. Casual style of Kate Middleton
No doubt, Kate has given a fashion statement for so many years now. One of her look you can try for the summer is a Satin shirt with a formal pant. You can wear it with a pair of sandals or heels to get more edgy look. This is also an easy casual celebrity summer style you can get.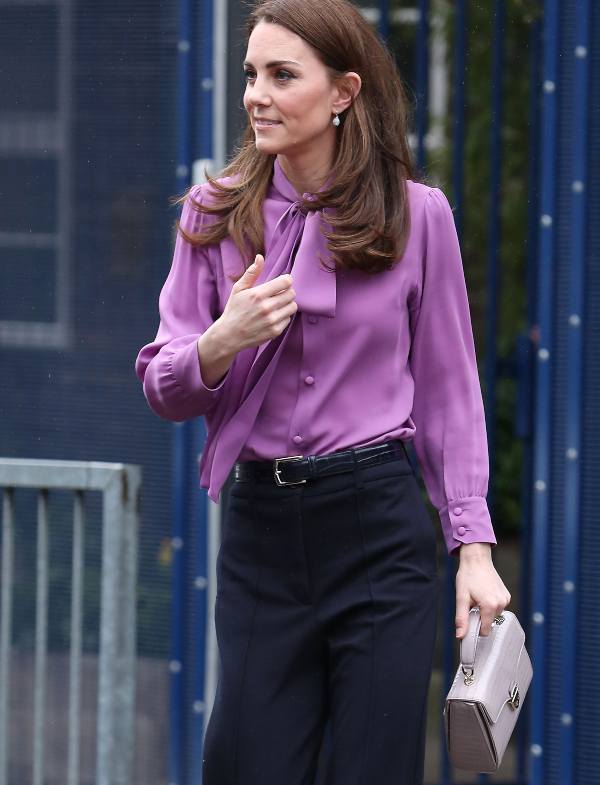 1. Elle Fanning on floral dress
Nothing is more perfect than a floral dress to wear on a hit summer. You can get a perfect Elle Fanning's look with a floral dress while going on an outing or also while partying with your friends. This is one of the most easy celebrity summer styles you can have on your wardrobe.