10 easy and stylish summer hairstyles for all hair types! Which one is your favorite?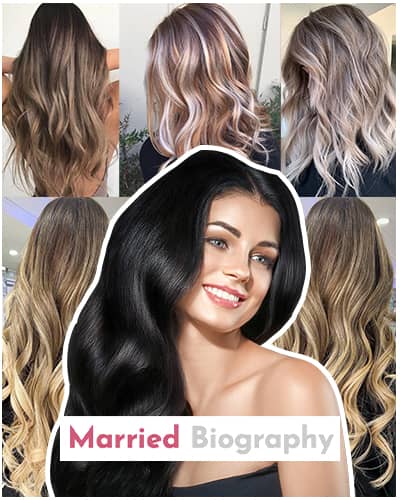 Everyone wants to look different and glamorous every summer. Summer is all about short, beautiful clothes, and matching hairstyles. This hairstyle helps you to look great on any occasion.
So here are some ideas for summer stylish hairstyles for every hair type.
 1)Straight Hair
Girls with straight hair have many options for summer hairstyles. You can try it at home or on vacation. Straight hair tends to be soft, thin, shiny, and poor to hold curls.
Here are some perfect straight hair summer hairstyles Ponytail, Sleek High Ponytail, Rope Braid Ponytail, Bubble Ponytail, Top Knot bun, Messy bun, Double twist bun, Half up-Half down, Floral Twisted Half up-half down, Twist back, Half up Rope Braid, Criss-cross, Beach Waves, Heatless Headband waves, Fishtail Braid, Braid, Butch Braid, Double dutch braids, Waterfall braid, Fishtail updo, Easy twisted side bun, boho twist braid, Braided bohemian, and many more.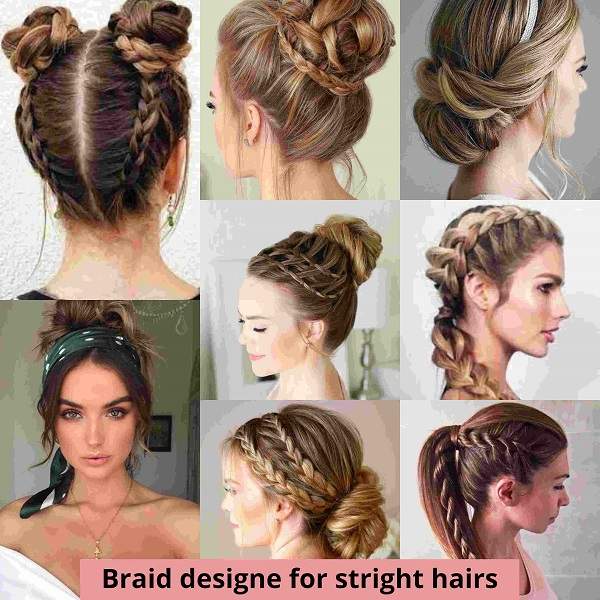 2)Wavy Hair
Wavy hair is admired by people and prefers to have wavy hair. Wavy hair is not straight or curly but curves a little slightly.
Beachy waves, french braid, crown braid, Messy half-up pony, waterfall braid, half up braided top knot, wavy side fishtail braid, Disheveled ponytail, mix and match ponytail, low ponytail, messy bun, twisted headband updo, Bantu knots, tousled waves, pin curls, slicked back, side wept wavy bob, textures bun, low braided bun, pretzel bun pinned back waved, and far more.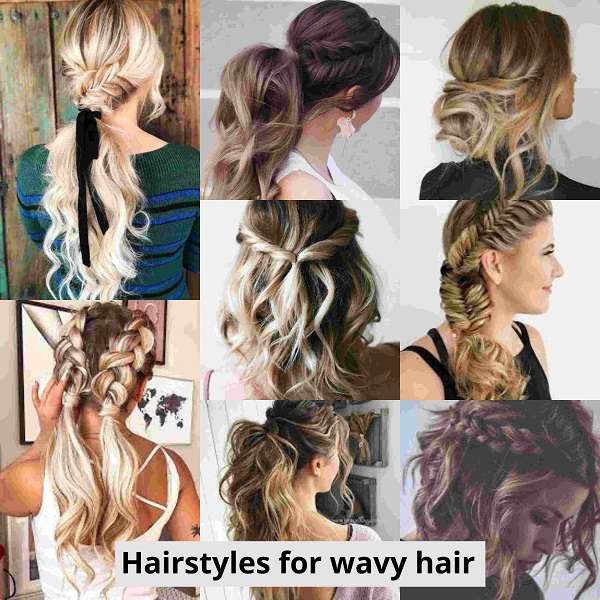 3)Curly Hair
Curly hair is defined as wavy, coiled, or spiral-shaped. This type of hair is more active than straight hair.
Messy Topknot, Corset French Braid, French braided low ponytail, half bun, half lob, relaxed ponytail, side-swept low ponytail, twisted maiden braids, cuffed high ponytail, inside-out ponytail updo, bow bun, folded voluminous updo, Braided headband, a half-up twisted pompadour, wavy pin-up bangs, Faux bob, triple buns, upside down braid bun, fishtail halo, oversized pigtails, and fancy faux hawk.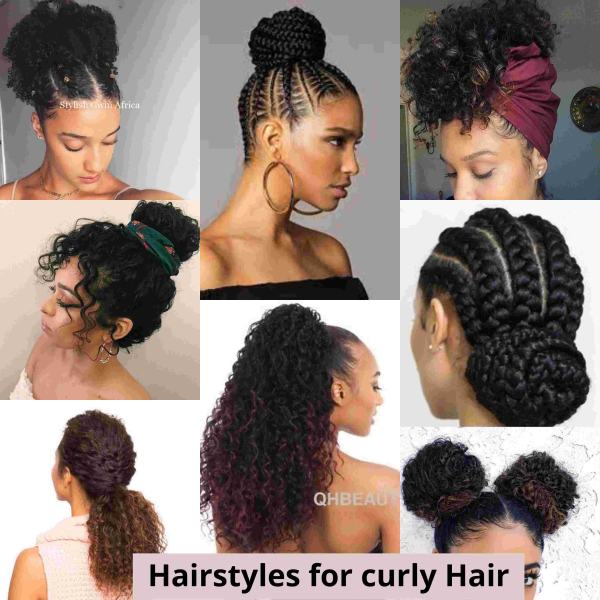 4)Kinky Hair
kinky hair is the natural hair texture of certain populations in Africa and the African diaspora. nowadays, people are really fond of it so they also tried it.
Picked out afro, curly bangs, fauxhawk, fauxhawk pixie, The 'Fro, Half-Up, High Bun, Low Hairdo, Low Ponytail, Messy Bun, Pineapple, Medium Pixie, Twist Out Pony, Side Curls, Side 'Do, Faux Side Shave, Side Twist, Twisted Afro, Faded Pixie, and more.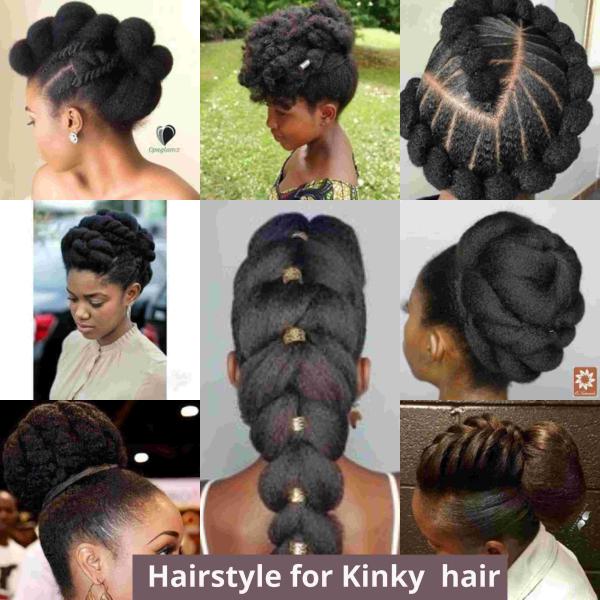 5)Short Hair
Short hair is also be known as a haircut with a little length, it may be above the ear or below the chin.
Wavy short straight, Straight with dip dye, Redhead creased pixie, Californian highlights, Vintage pixie, '50s pageboy without bangs, Long pixie, Layered pixie, Layered for short wavy hair, Asymmetrical bob, Pixie without bangs, Straight bangs and up-do, Short au naturel, Straight and edgy in layers, Parted in the middle, Short with a bow, Medium-long layered with split bangs, '80s pixie with bangs, Short spiked wavy hair, 80s mullet with sidecuts, Tapered with bangs, and many more.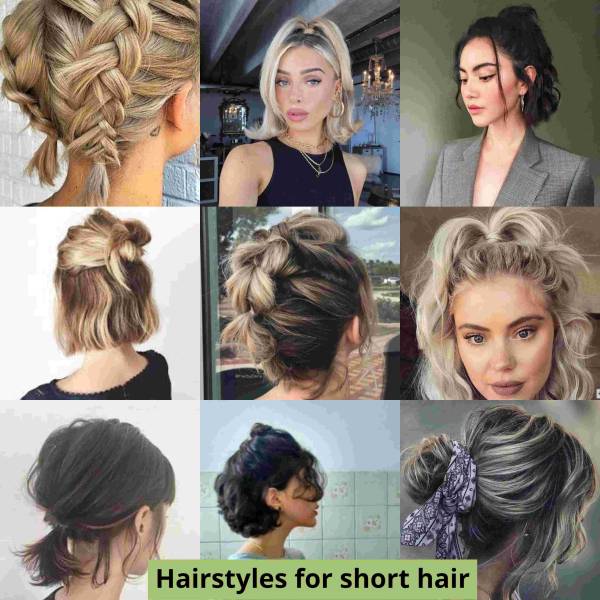 6)Long Hair
Long hair refers to a hairstyle where the head hair is allowed to grow to a considerable length.
Over the shoulder, The ultimate braids, poker-straight lengths, bend, Loose layers, Tendril bun, Slicked-back roots, Straight and shiny, Markle bun, Sleek pony, Milkmaid braid, low pony, Bended wave, Slicked-back, Sleek with lift, Far-side parting, Half braids, Crimpled ponytail, and many more.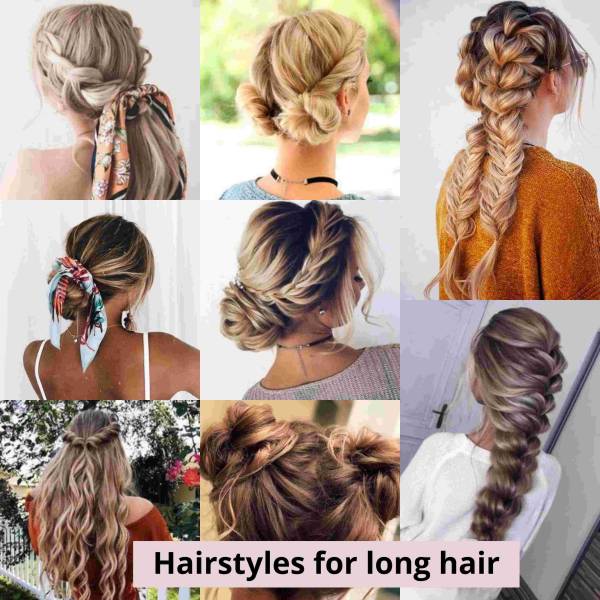 7)Medium Hair
Medium hair is the most common hair type. It is between the shoulder to a certain point of the back.
Textured Layers, Shoulder Length Layered Straight Hair, Blunt Hair, wavy and bangs, ombre, collarbone messy, inverted with bent, face-framing highlight, choppy hairstyles, flat waves, curly messy shag, central parted, lob with shadow root, soft swoopy layers, and many more.