10 Funny Fashion Fails! Will You Dare To Try Them?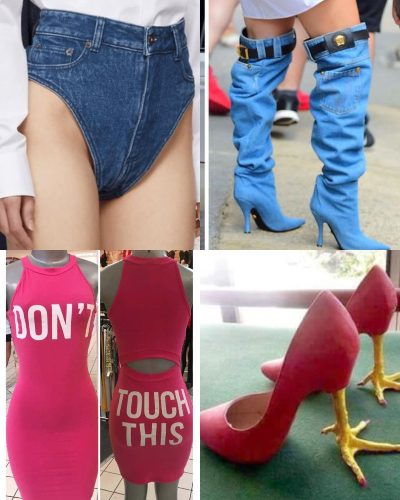 Fashion design needs a lot of researches and has to go through different stages. There is no guarantee that you will always get success in your fashion style. Sometimes, it fails and they are funnier too. You can also avoid such fashion because they look absolutely terrible and embarrassing.
So, if you want to see this funny fashion fails. Then, here we try to include 10 funny fashion fails.
1. Ripped Jean's design fails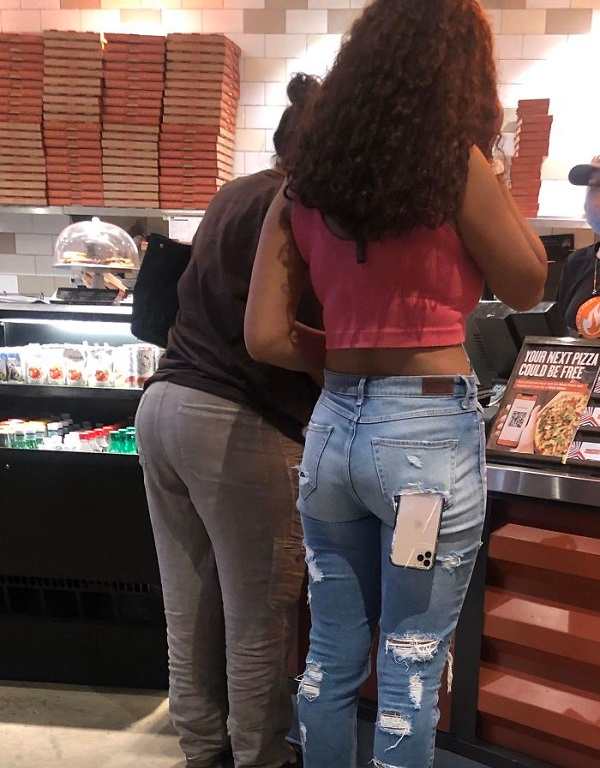 If you like and buy one of these kinds of Ripped Jeans then please check whether its pocket has a worn part or not. She has not noticed but her phone is held by a single thread.
2. Hood off goes wrong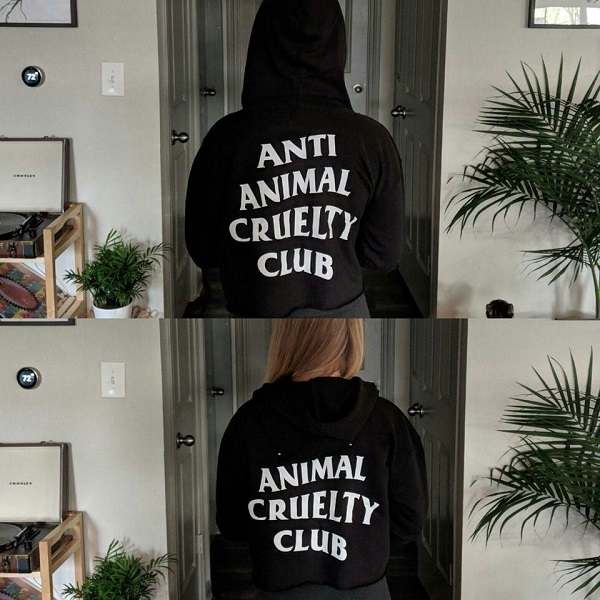 You can clearly see that if you put it on your hood then it give you the right meaning. But, if you put off the hood then gives you a bad meaning.
3. Don't Touch This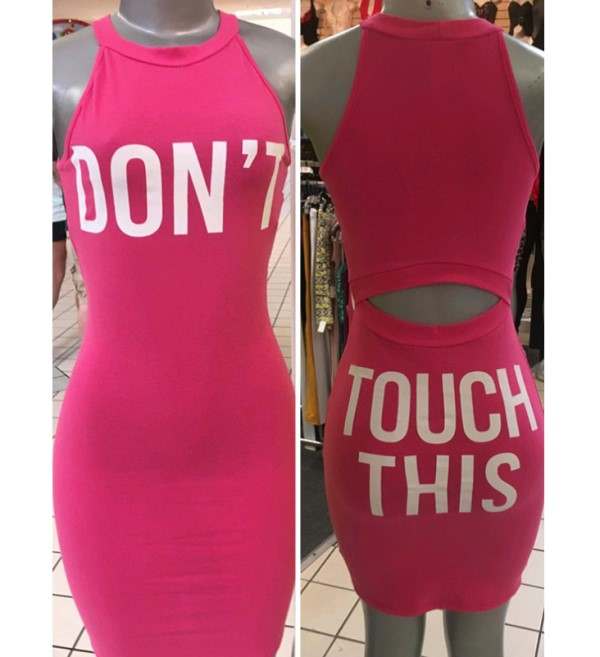 If you did not see its front text then you might end up getting the wrong information. Many people think that it's an invitation for harassment.
4. I Will Never Give up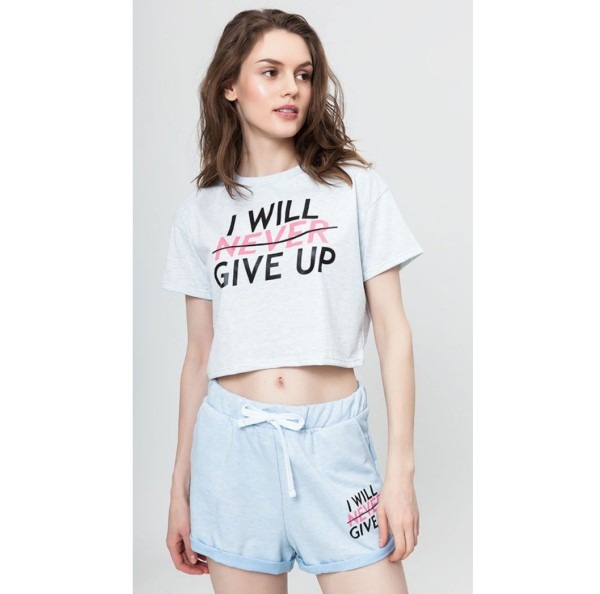 This short-sleeve white t-shirt is not absolutely fine to wear. Its printed text message also gives a nice meaning. However, the word NEVER has a line-though and which seems quite awkward.
5. I'm never wearing this top again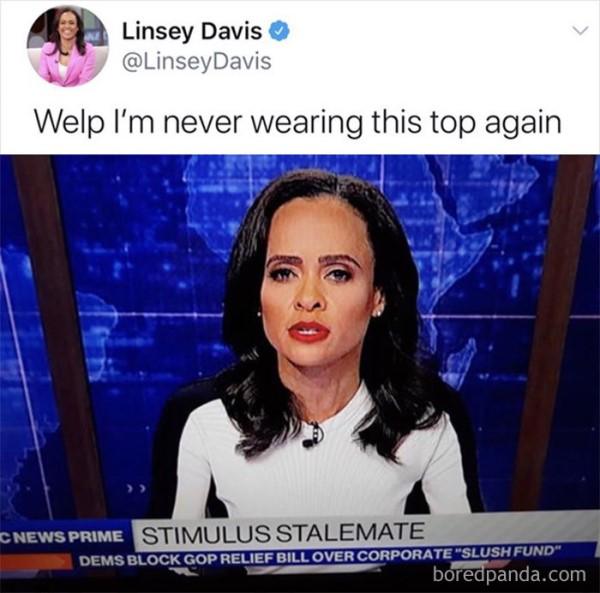 If you are a television personality then we do not recommend wearing these kinds of clothes on your Tv Show. It seems funny and your head looks bigger than your body.
Also read: 9 cool white dresses for girls
6. Denim Panties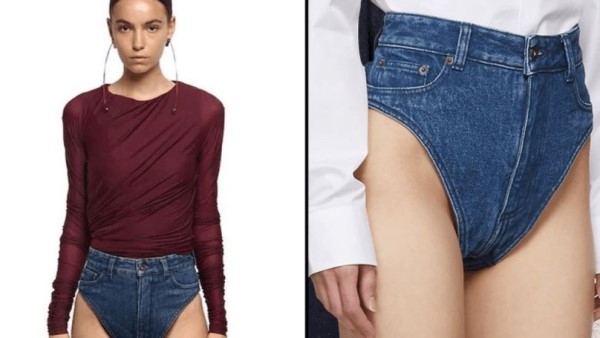 These unique design Denim Panties is quite looking unusual than the other denim product. Its market price is $324.18.
7. Sandals and heels fail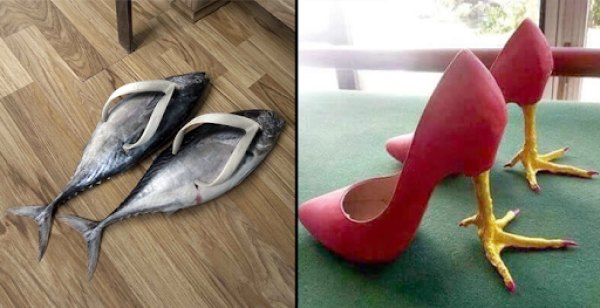 If you feel bored wearing regular sandals and heels. Then try wearing these surprising fish design sandals and cock feet heels.
8. Versace Denim Boots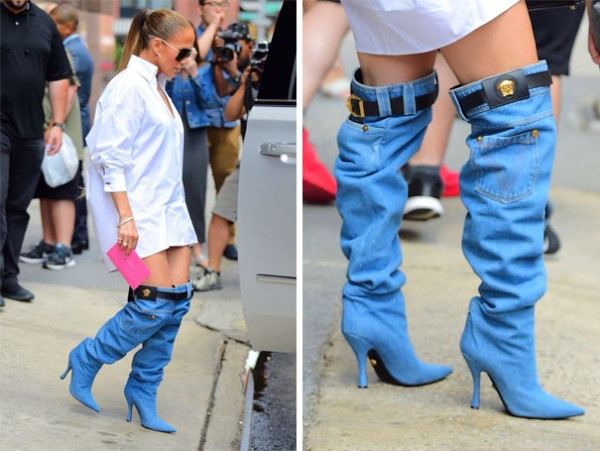 When singer Jennifer Lopez wears these Versace Denim Boots in the street. Her fan doesn't like her oversized shirt with this Denim Boots combo fashion. They look funny and do not match either.
9. Ramen Noodle Soup Dress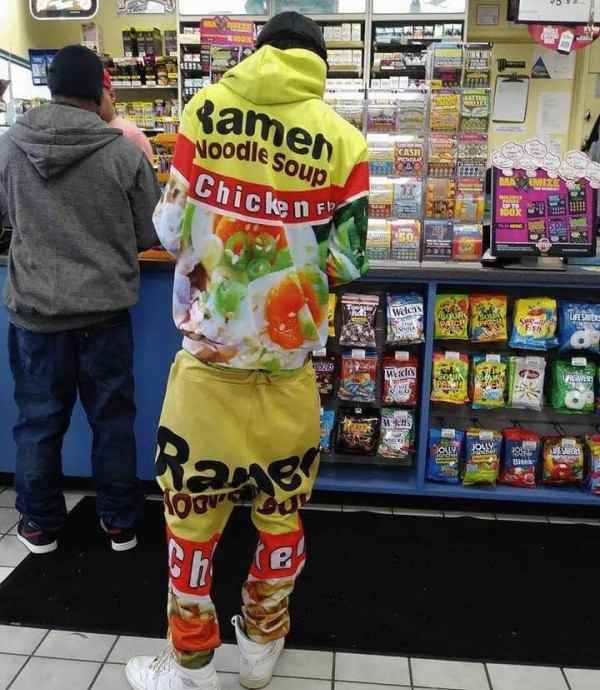 If you love to eat Ramen Noodle Soup then you going to love this dress. But, it actually looks more like an advertisement for Ramen Noodles.
10. Unexpected heel design
This Unexpected heel design looks quite funnier because you have another heel of the heels. People actually don't like the way why designers design these heels.
Also, read 9 Cool And Trendy Mom Jeans