10 Most Unique Wedding Dresses Celebrities Wore At Their Big Day!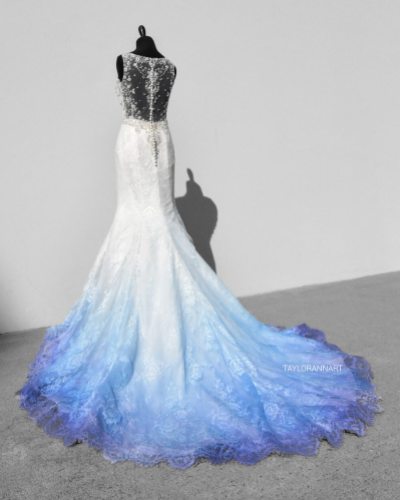 Wedding dresses are something that people look forward to on their big day. Some go for the traditional one while some like to go for the trendy one. However, everyone wants to look their best on their big day. We all know about lavish weddings, and their wedding dresses make headlines too. Here are 10 unique dresses celebrities wore on their big day.
10. Jennifer Lopez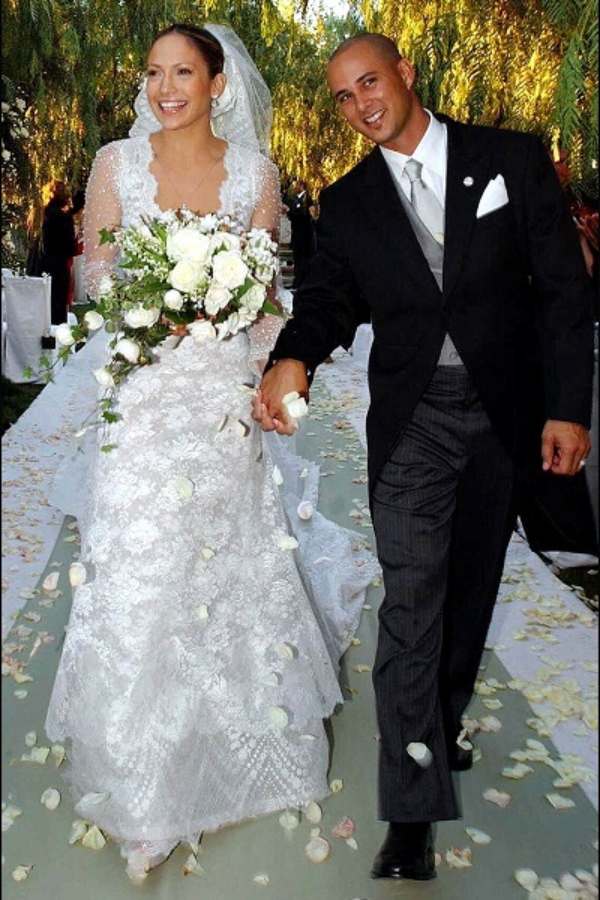 In 2001, the singer tied the knot with her backup dancer, Cris Judd. At the time, she wore a Valentino gown. Lopez kept simple makeup and a long veil. On the other than, Chris kept it simple with a long black coat and formal pants.
9. Pamela Anderson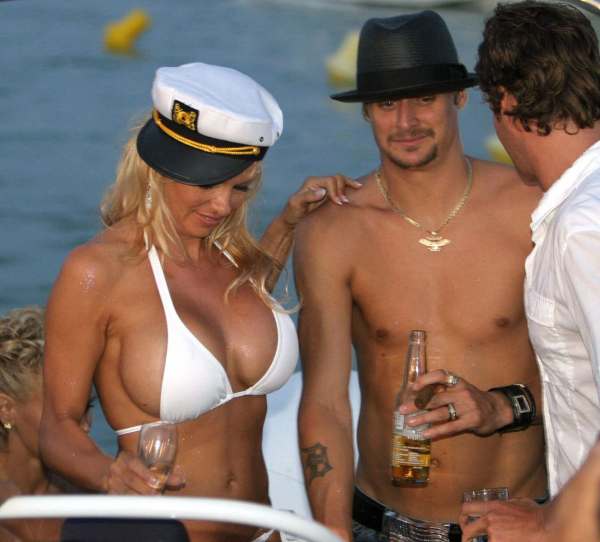 Anderson had her big day in 2006 with Kid Rock. The model's attire on their big day was very far from the traditional one. She and Rock got married on a yacht in St. Tropez and she rocked a teensy white bikini.
8. Cynthia Bailey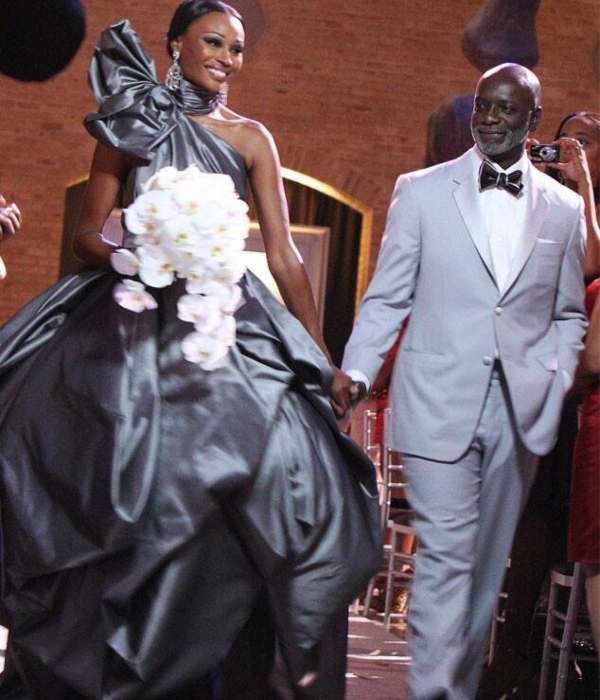 The RHOA's star was so far from the white wedding gown. She tied the knot with Peter Thomas and instead wore a platinum-colored gown. Designer Rubin Singer designed a custom dress for her wedding day. Moreover, the wedding venue was the Fernbank Museum of Natural History in Atlanta.
7. Kim Zolciak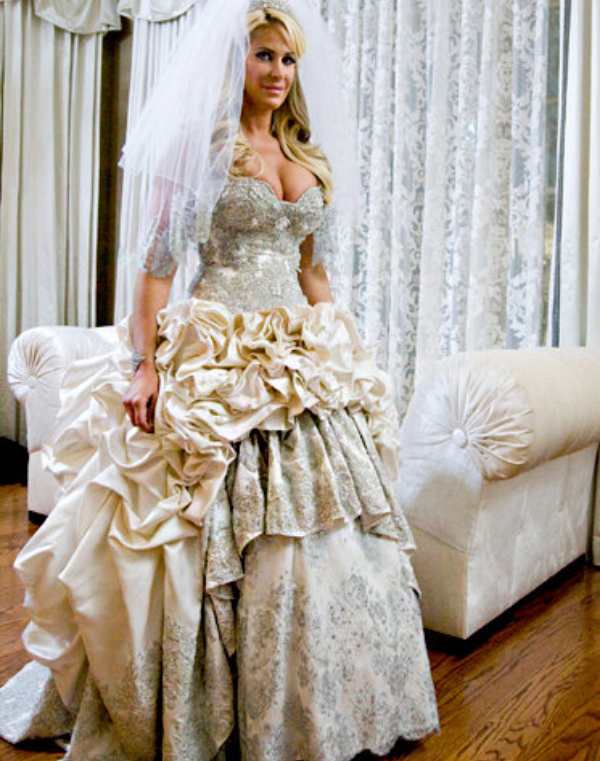 The RHOA star Kim Zolciak tied the knot with  Kroy Biermann in 2011. But what caught the most eyesight was her low-cut wedding dress. Her extravagant and revealing wedding dress has a sparkly design on the upper side while below was a floral design. 
6. Tina Turner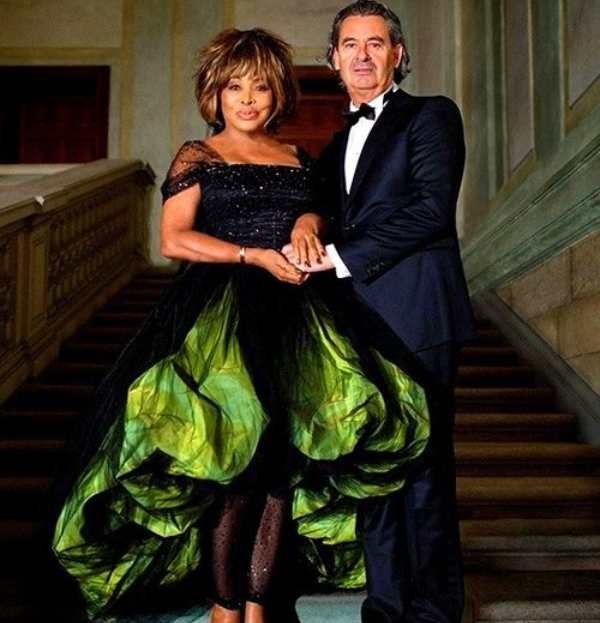 The American-Swiss singer Turner tied the knot with actor/producer Erwin Bach in 2013. At the time, the singer's longtime friend Giorgio Armani designed a unique chartreuse taffeta and black silk tulle dress. Though she did not wear white wedding attire, she perfectly rocked her big day gown.
5. Solange Knowles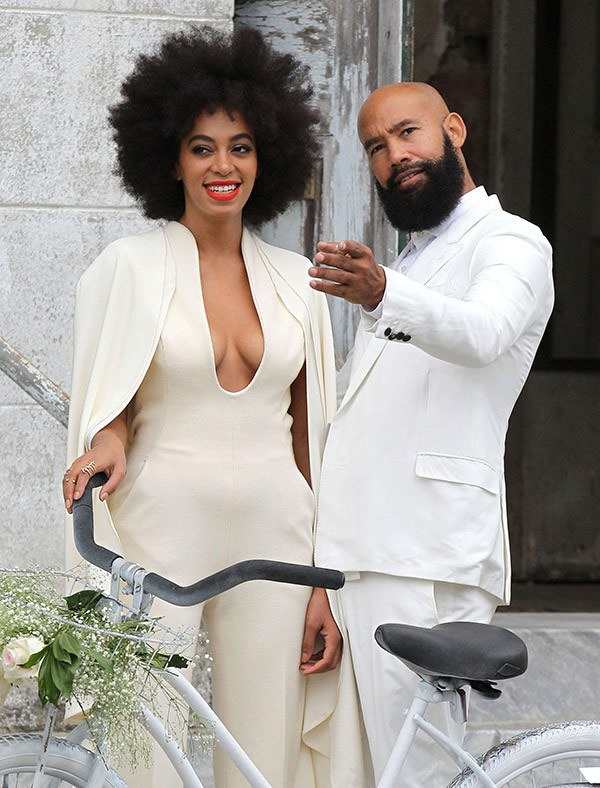 Wedding attires are usually heavy and it is nearly impossible to walk without someone's help. But Knowles made sure her gown won't stop her from moving comfortably. On November 16, 2014, she tied the knot with music video director Alan Ferguson in a very comfy dress. She rocked the dress with ease and even could ride a bike in it.
4. Amal Clooney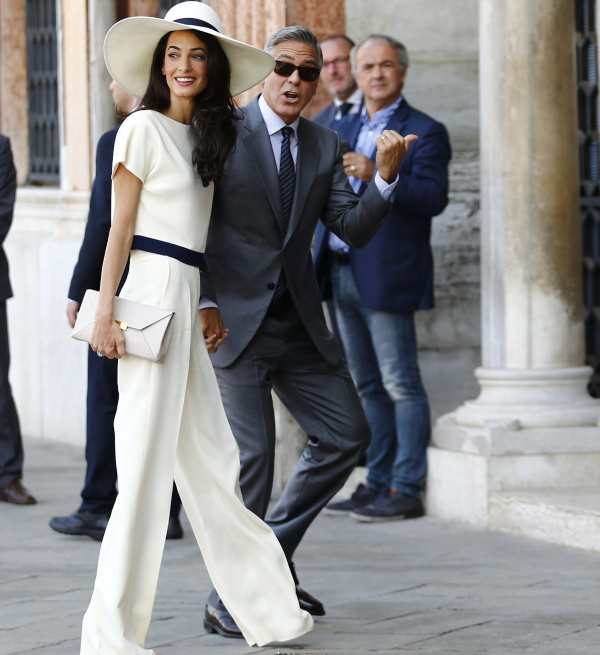 Amal and George Clooney had a civil ceremony. The actress chic white jumpsuit and paired her dress with a brimmed hat.
3. Scheana Marie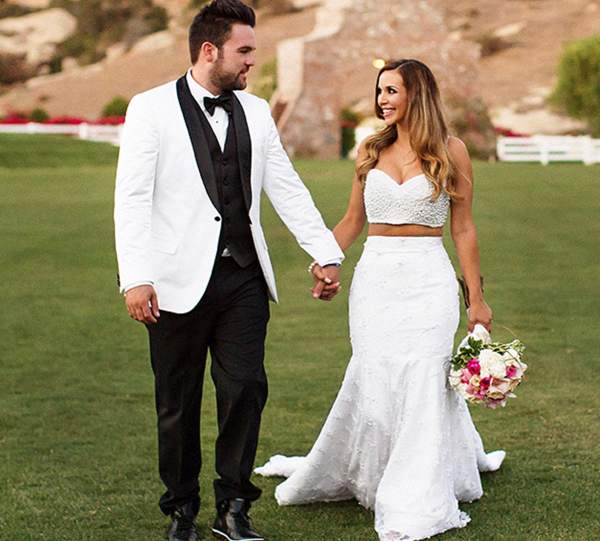 The Vanderpump Rules star Scheana Marie designed her dress for the big day. In her marriage with Michael Shay, she rocked a crop top fad. Her attire was very trendy and she perfectly rocked the dress.
2. Jerry Hall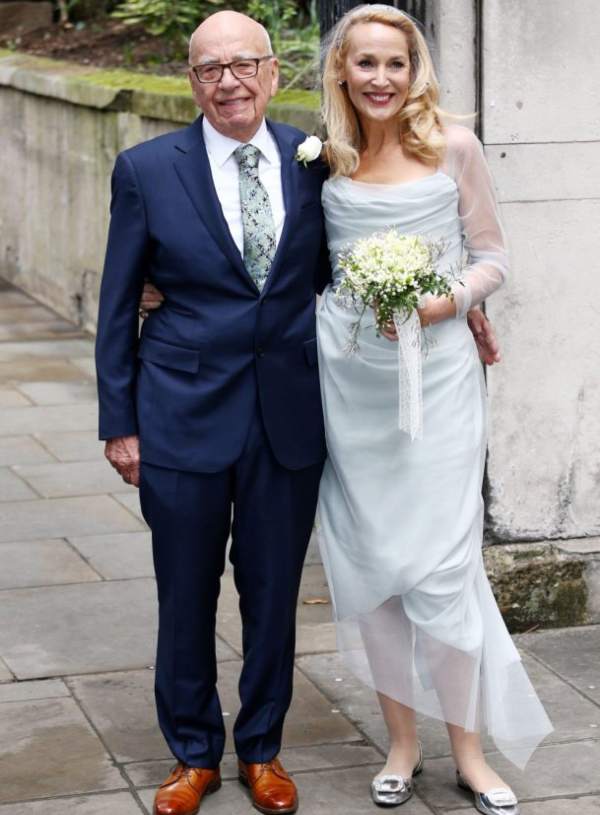 When Jerry Hall got married to Rupert Murdoch in 2016, she wore a light blue Vivienne Westwood dress. The model perfectly rocked her dress though she did not go for a white dress.
1. Kate Moss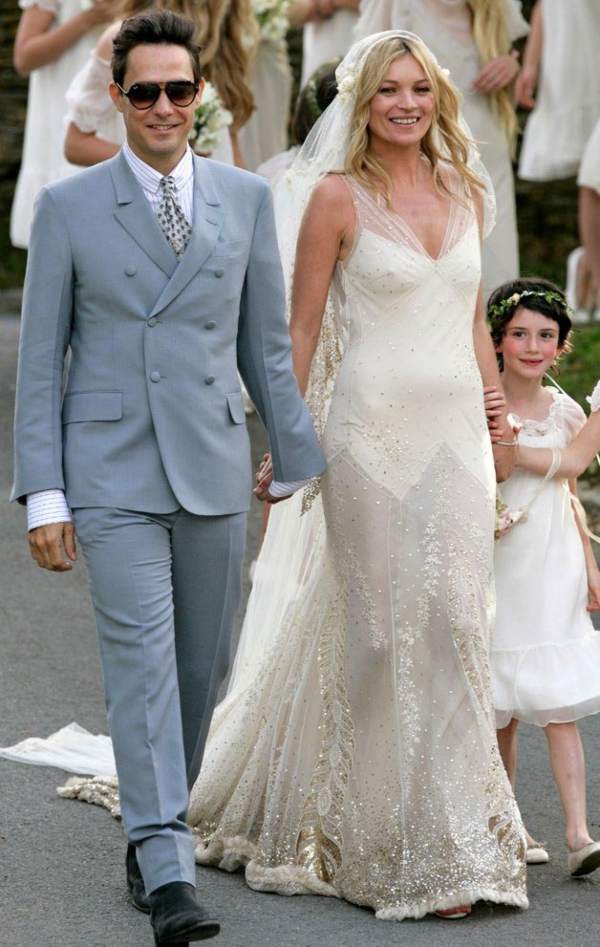 When Moss walked down the aisle to say 'I DO' to Jamie Hinceat, she rocked John Galliano's design. Though the dress was white, what stood out was that dress was a little see-through. This brought her dress to the list of most unique wedding dresses. The dress was the inspiration for popular chiffon dresses from the '30s.