"I Do!" 10 Wedding Gown Designs and It's Price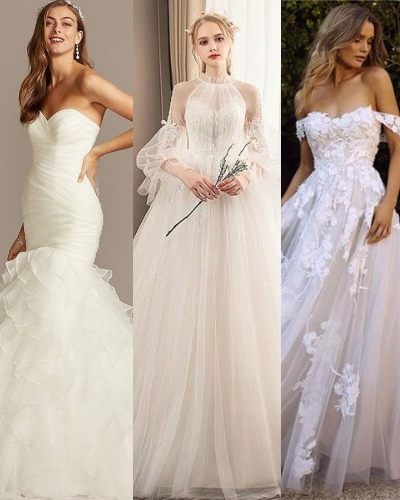 A wedding day is very special for every woman because it is one of the most exciting and amazing moments in her life. This special day becomes extra special with a beautifully designed wedding gown. wedding dresses are important because it a reminder and memory of her one of the special days.
There are different kinds of wedding gowns available in the market. Please scroll down more to know 10 wedding gown designs and their price.
1. Ball Gown wedding dress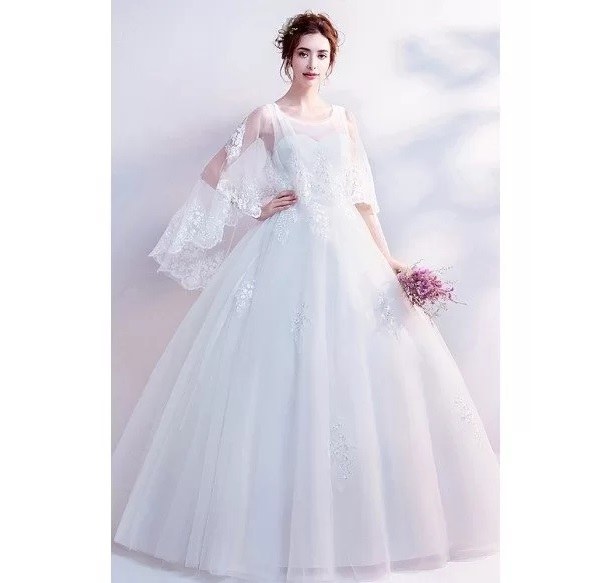 Ball Gowns wedding dresses are one of the classic design which gives you a Cinderella looks on your special wedding day. The above beautiful Dreamy Lace Cape Sleeves Big Ball Gown is worth around $403.56.
2. Wedding Dress A-line Lace Beading Bridal Gowns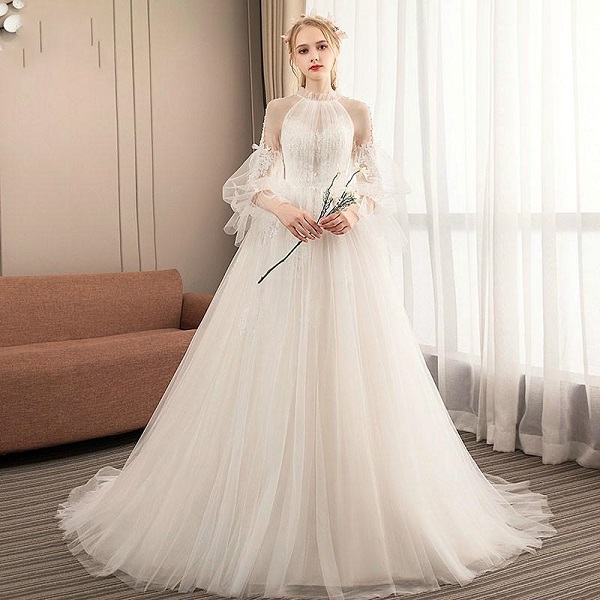 This flattering A-line wedding dress has a fitted waistline and gives you a traditional feeling. The above shown A-line Lace Beading Bridal Gowns is worth around $195.
3. Modified A-Line Strapless Wedding Gown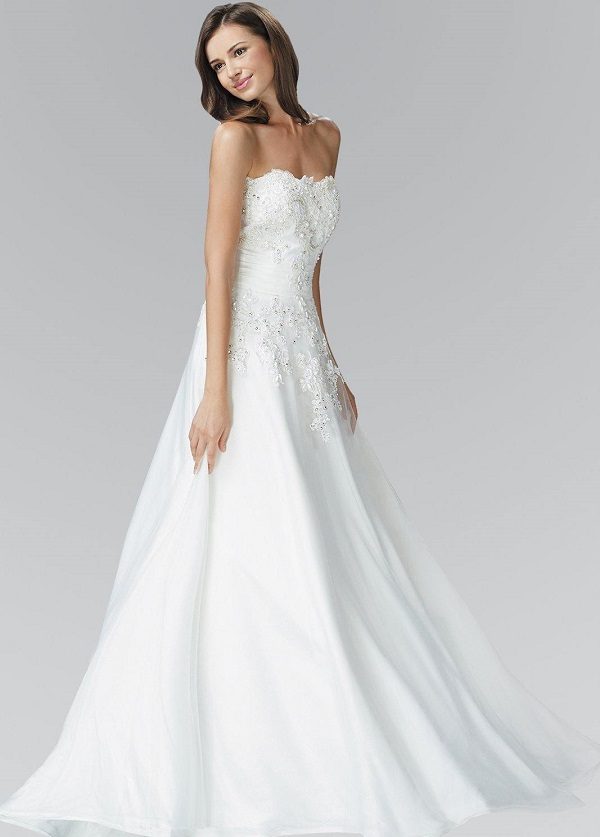 This elegant Modified A-Line Strapless Wedding Gown is from the dress designer Elizabeth K. It is a long dress with a strapless sweetheart neckline. Its market price is $119.99.
4. Mermaid Wedding Dress with Ruffled Skirt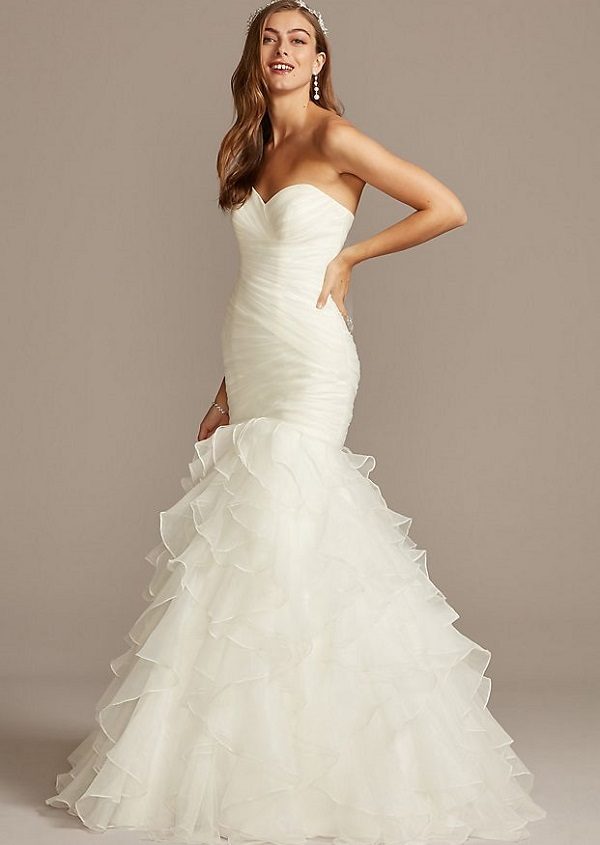 This fit-and-flare Mermaid design is influence by the mermaid fishtails. It is one of the most popular bridal gown designs in the market. This Organza Mermaid Wedding Dress with Ruffled Skirt is worth around $799.00.
5. Trumpet wedding dress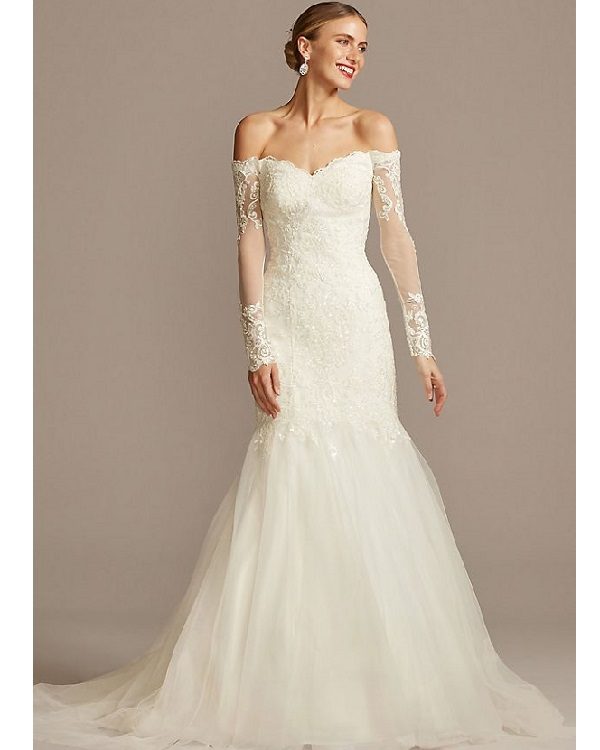 Trumpet and Mermaid wedding dress is similar to each other but they differ where their flare begins. This long sleeve off-the-Shoulder Trumpet wedding dress is cost around $649.00.
Also read: 5 Vera Wang Wedding Dress Price You Won't Believe!
6. Allover Lace V-Neck Sheath Wedding Dress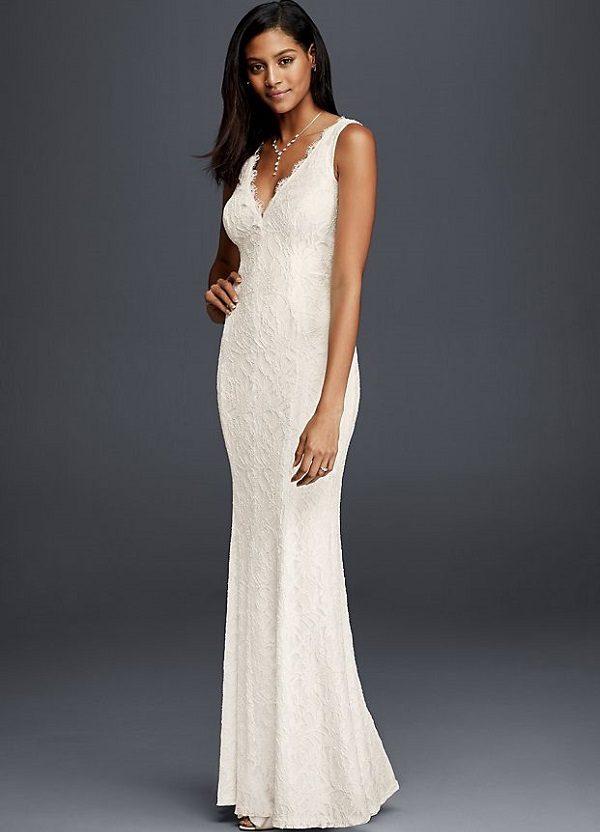 This V-Neck sheath lace wedding dress provides you a simple and classic look. You can pair it with your own Jewelry and headpiece for your custom style. Its cost is $199.95.
7. Tea-length Wedding design dress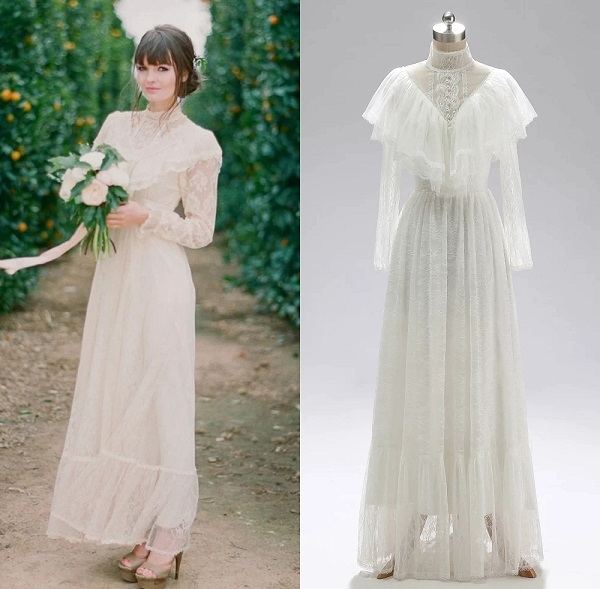 Mostly People prefer Tea-length Wedding design dresses for their pre-wedding events and parties. This long sleeve Tea-length Wedding Dress is worth around $81.34 – $96.00.
8. Mini Bridal Gowns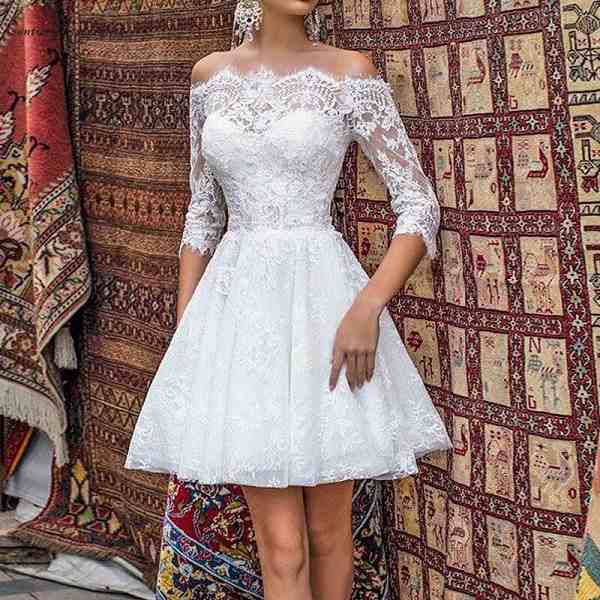 These mini wedding dresses are very attractive and you can customize them with your own ideas and design. The above shown Long Sleeve Button Back Lace Mini Bridal Gowns is worth around $84.24.
9. Boho Wedding Dress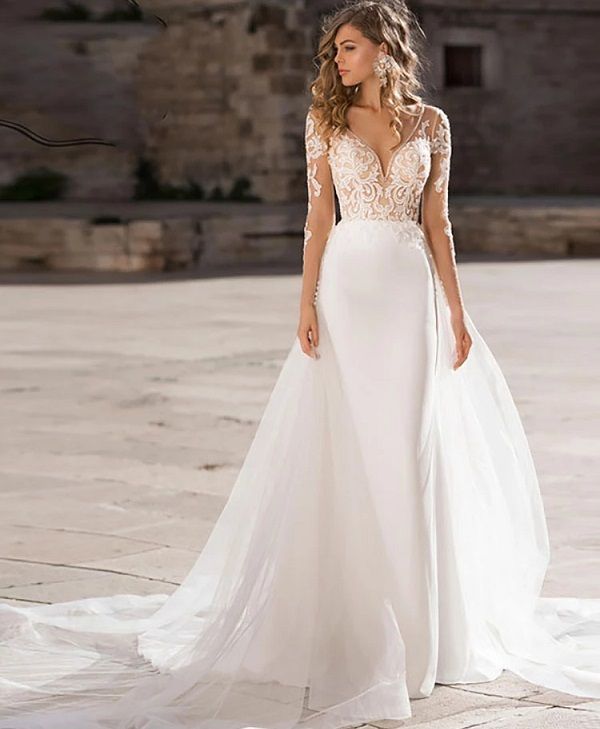 This attractive and pretty Boho Wedding Dress is popular nowadays. This elegant and comfy wedding dress is worth around 89.69.
10. Princess Wedding Gown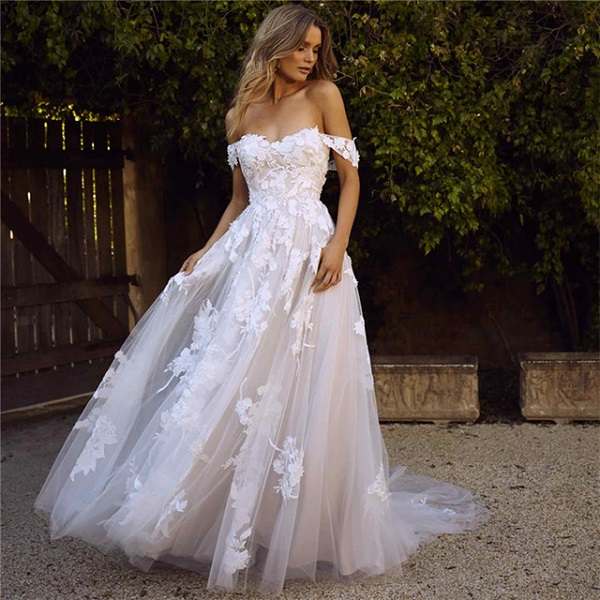 This off-shoulder A-Line Princess wedding gown is one of the Bestselling wedding dress in the market. Its cost is $91.05.
Also read: Top 10 Fashionable Wedding Dresses of Hollywood Actresses! Click To Know The Price And Designs