10 year old drummer Nandi Bushell battled with Dave Grohl? Know about her parents, social media, YouTube and biography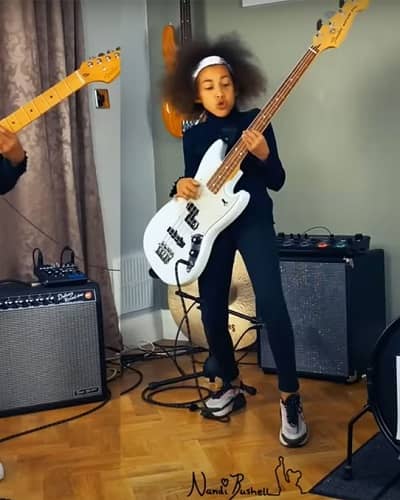 Nandi Bushell is a British musician and actress known for her drumming covers of metal and rock songs.
She has appeared in a Christmas holiday commercial for Argo that featured drumming to the Simple Minds new wave classic 'Don't You (Forget About Me)'. Her inspiration for drumming started when she was eating pancakes on a weekend morning while listening to The Beatles.
She said,
"And I saw the drum kit and Ringo Starr and he just inspired me to play the drums because I love seeing him play the drums."
She revealed that she wants to jam with Dave Grohl, The Red Hot Chili Peppers, and the Foo Fighters. On 17th August 2020, she tweeted that she would love to jam with Dave Grohl which went viral. Nandi's tweet got more than 2 million views and 32000 retweets.
Her tweet got successful after Dave accepted her challenge to have a drumming challenge. Dace said that Bushell is an incredible drummer. Nandi was very happy to have the drumming battle with her inspiration. Dave took the drum set of his daughter Harper to tackle Dead End Friends by supergroup Them Crooked Vultures.
Who are Nandi's parents?
Nandi was born to British man John Bushell and his wife Lungi Bushell who is from Esikhawini in KwaZulu-Natal. She has a younger brother Thomas. Her parents met when her mother took a gap year in London.
Her father is also a musician and Nandi's music is inherited from his family. The dad-daughter duo banded together for Seven Nation Army.
John revealed,
 "I have been in bands since I was 16. I have met a lot of drummers over the years, really good ones. I can't play the drums but I understand good timing."
When Nandi was 5 years old, they brought a toy drum home. She started perfectly going with the beat and they were surprised.
Since her childhood, she has been listening to bands like The Beatles and Nirvana so she credits her family for expanding her wide range of music knowledge at such a young age.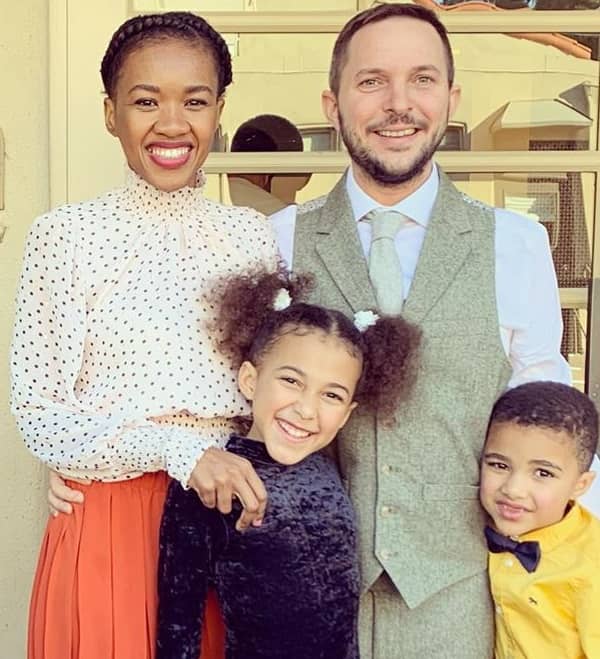 She loves spending time with her family like a typical 10 years old and she is a daddy's girl. Her mother makes sure that she does not miss out on the South African heritage.
They visit South Africa quite often even though they live currently in Suffolk, England. Bushell is also seen wearing traditional Zulu beads and African print T-shirts.
Also read Is Deavan Clegg's daughter Drascilla autistic? Know about her biological father, problematic behavior on '90 Day Fiance', parents' relationship
Nandi Bushell on social media
Nandi Bushell has around 601k followers on her Instagram account. She first made a post on Instagram on 9th January 2018. Her drumming videos are uploaded on her account. Her childhood video when she was 7 months old was uploaded on 12th March 2018.
Bushell wrote,
"This is me when I was seven months old living in South Africa. I knew how to grove before I could walk!"
She shares her family pictures on her account. Similarly, Nandi has around 119.1k followers and joined it in August 2017. Her account is managed by her parents. Her Facebook account has 480k followers. Likewise, she joined Facebook on 9th November 2018. She has been to The Ellen DeGeneres Show as well which video is available on her Facebook.
How many subscribers Nandi has on her YouTube?
Nandi Bushell has around 123k subscribers on her YouTube channel. Her first video was uploaded on 28th January 2017 which was when she was 6 years old. She was jamming with her father.
Her drum cover includes songs like Nirvana's In Bloom, System of a Down's Chop Suey, Fly Away, Shake It Off, Heroes, Down with the sickness, and many more.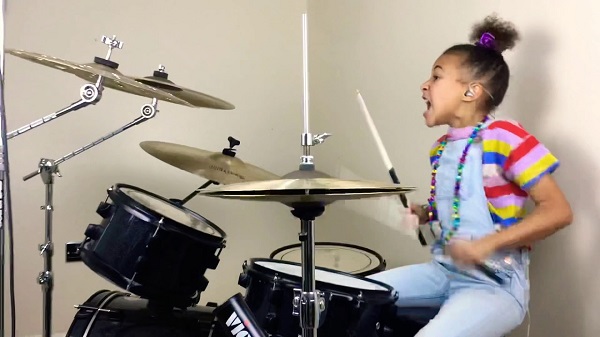 Likewise, her first song was on 18th January 2020 which has 39k views. She wrote, performed, and produced every instrument on her song. She has uploaded almost 170 videos on her channel. Her parents monitor all of her YouTube activity.
Also read 6 facts you should know about K-pop idol Jungkook look-alike Andrew Alexander's sister, YouTuber Ashley Alexander (Ur Mom Ashley)!