The 11th wedding anniversary of Ellen DeGeneres and Portia de Rossi this August! Are they heading for a divorce anytime soon?
Gossip-mongers continue to wag their tongues about the relationship status of the talk show host Ellen DeGeneres and her lesbian wife actress-model Portia de Rossi. Time and again, they have talked about the jealousy between the two and the likely divorce! But how true are all these rumors related to the power couple? Let us find out!
Ellen DeGeneres and Portia de Rossi and their lovely relationship timeline
American comedian Ellen DeGeneres had come out as a lesbian in the year 1997. She had a career setback after this disclosure. Her mother Betty was at first shocked with her daughter's sexuality but now is one of her greatest supporters.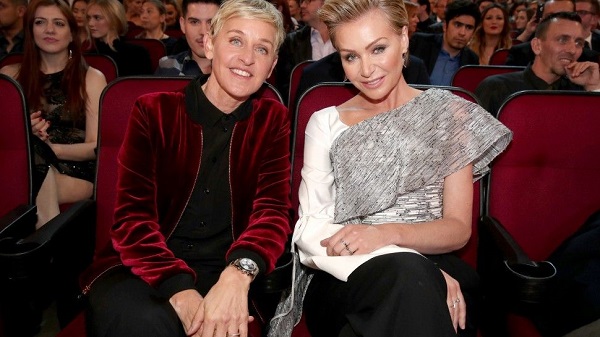 She was with actress Anne Heche from 1997 to August 2000. Later, she was dating actress cum director Alexandra Hedison from 2000 to 2004. In 2004, she started a relationship with Australian-American actress Portia de Rossi. They engaged and wed in August 2008. It was an intimate affair in the presence of only 20 guests at their home in Beverly Hills in California.
This August would be their 11th wedding anniversary which they will celebrate.
The rumors of their divorce
Many media outlets carried stories on their front page that there is a problem in the marital life of Ellen and Portia. They labeled this been due to jealousy. They added that one of the partners had become overbearing and clingy.
The tabloids state that Portia is getting more famous now. She has got busy and there is now less time to spend together and talk between the two. Portia, it seems, has started a new venture called General Public and has been totally into this art company.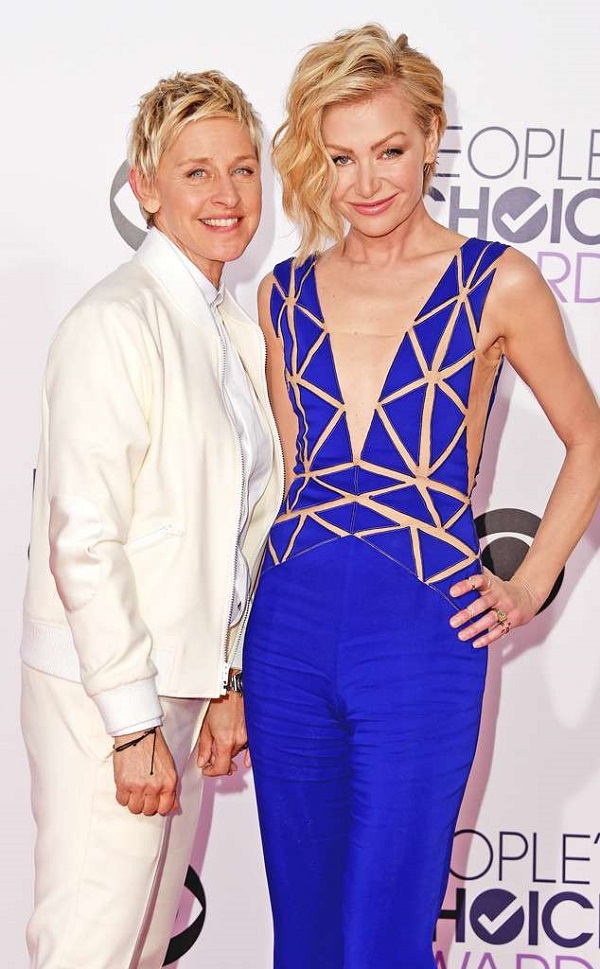 This has made Ellen a bit insecure and she wants to keep a tab on every move of Portia now. She keeps complaining about the late home-return of Portia from work. She is allegedly overprotective of Portia and this has led to some friction between the pair.
But despite these rumors going around for a while now, the couple seems to be strong as ever.
Ellen DeGeneres denies any separation
Ellen and Portia are both aware of these rumors about them in the celebrity world. They laugh off all these news related to their personal lives and feel that the whole stories are ridiculous. Portia and Ellen both are aware that tabloids cook up stories about the personal lives of celebrities. Portia was in fact shocked when she saw talks about Brad Pitt and Jennifer Aniston reconnecting when she knew that they have not even met again. Hence they remain unaffected by all these gossips about their lives and continue with their routine.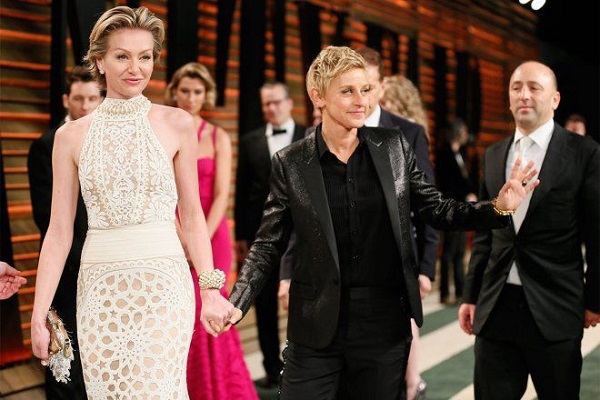 They continue to wish and gift each other on their birthdays. On Ellen's 60th birthday, they both were in Rwanda. Both have denied any such separation news. Portia said:
"Anyway, no, in other words, we avoid it. We don't care."
Short Bio on Ellen DeGeneres
Ellen DeGeneres is an American comedian, television host, actress, writer, and producer. Ellen was starred in the sitcom Ellen. She has also hosted Emmy-winning Syndicated TV talk show, The Ellen DeGeneres show. She is best known to young audiences as the voice of the endearing but absent-minded fish Dory in the blockbuster animated hit Finding Nemo. More bio…
Source: Business Times