"13 Reasons Why" stars Miles Heizer and Brandon Flynn staring a Gay rumor! Also must see the Kissing Video of two‼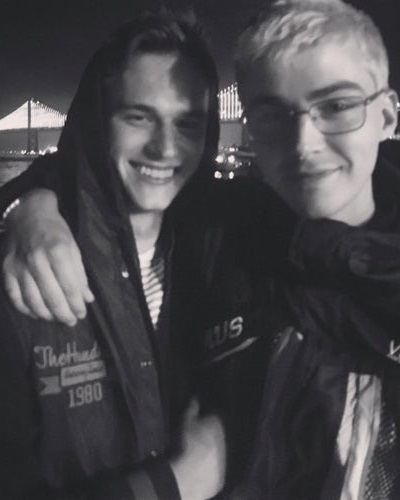 After 13 Reasons Why hit Netflix and blew up, becoming the most-tweeted-about Netflix series of all time, a lot of fans did what you usually do when you're obsessed with someone: back-stalk their Instagram creepily far.
Since social media are the easiest method for a celebrity to keep his/her fans updated about his/her life. And while some of the posts make people know what you are up to in life, some posts ignite several rumors.
The same happened for the actors of 13 reason why Some fans wondered if Miles Heizer (Alex) and Brandon Flynn (Justin) were dating since they had a few cute pics together.
Is Miles Heizer Gay for his co-star Brandon Flynn?
Miles Heizer and his "13 Reasons Why" co-star Brandon Flynn are seen to be really close to one another. The two have been posting pictures with one another non-stop on social media sites like Instagram, and that has ignited a lot of rumor of them dating one another.
The post above has an interesting caption, and Miles calls Brandon an angel among men.
But before fans could get too excited, Miles' rep told Page Six there's no truth to the relationship rumors.
"This is a false report. Miles and Brandon are friends from the show but are not dating."
Even though we know they're just friends, a lot of people still think the idea of Miles and Brandon together is pretty sweet. So when fans discovered the short film "Home Movies" in which the actors both star and share a kiss, a lot of people freaked out.
The short film was directed by filmmaker Kevin Rios, who explained,
"In this home movie collection of gay men, memory serves as an act of hope, power, and above all, resilience."
BRANDON FLYNN AND MILES HEIZER KISSING WHAT A BLESSING pic.twitter.com/gxUeU3EUNf

— newtmas maartje (@THEMAZEKILLS) May 9, 2017
You may like to read:
Miles Heizer and Brandon Flynn: Are The '13 Reasons Why' Stars Dating?
'Like newly weds, like newly couples' who are going to celebrate their first Valentine's Day
Connection With Mae Whitman:
Mae Whitman and Miles Heizer are what they call "BFFs." Mae had a very emotional reaction to Miles' "13 Reasons Why," and talking about the same, Miles divulged,
"I still live with [my Parenthood co-star] Mae [Whitman] in her guest house and she texted me while she was watching the show,"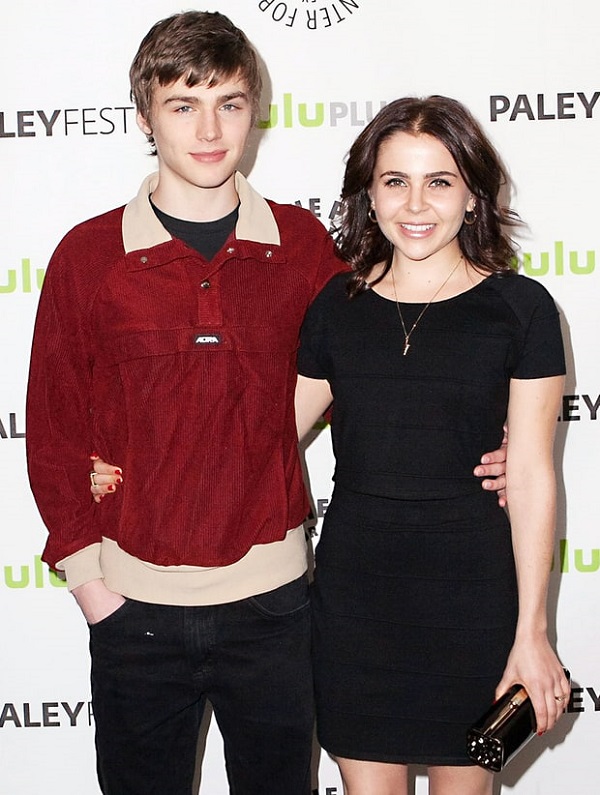 "We've had many conversations about it. Her reaction was very positive. It's weird when your friend is in something and they're gone filming and then you see it."
Miles then continued,
"I remember she was doing The Duff and then I saw it and I was weeping," 

"She had a similar reaction. We have a very open relationship and were able to talk about these issues that are scary to talk about."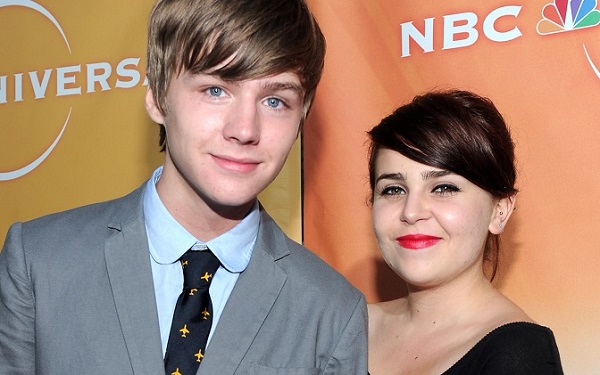 Two friends getting along is always happy news!
Short Bio on Miles Haizer:
Miles Heizer is a young talented American actor best known for his roles as Davey Danner in the film 'Rails & Ties' and for his acting in Nerve(2016), Parenthood (2010), and Rudderless (2014). He is eminent for his acting at the age of 12 after his appearance in the movie 'Rails & Trails'. See More at…