Insight on the life of 13-year-old Sophie Fergi! Know about her boyfriend, family, social media followers count, biography
Sophie Fergi is a popular YouTuber and actress. She is known for playing the role of a Goth Girl in the comedy web series Mani. Similarly, Fergi has also starred in the comedy series Creepy Toys Girls and Piperazzi. Her role also includes God's Gracie and TinaQ's Celebrity Interviews. 
Sophie started acting from the age of three by appearing in the short romantic film Away We Stay. After launching her self-titled YouTube channel on 9th October 2018, she uploaded her first video Halloween Horror Nights at Universal Hollywood ft. Stranger Things Maze posted on 18th October.
Who is Sophie Fergi dating?
Sophie Fergi has a serious relationship with actor Jentzen Ramirez. The social media sensation makes videos with her boyfriend. They share pictures with each other on social media. She made a video with Jentez titles as Saying GoodBye To My Boyfriend which has more than 2 million views.
They have been together since 2019. Jentzen is a 14 years old actor from Austin, Texas. As an actor he has appeared in Slappes!, A Christmas Wish, Dreams My Master, Beyond the Gates, Distant Vision, Teachers, and many more.
They made a video with Piper Rockelle and her boyfriend titled as Letting My Boyfriend Date My Best Friend **Who is The Better Girlfriend Challenge** /Sophie Fergi. The video description reads,
"Hey guys its @Piper Rockelle best friend, Sophie Fergi! Sit back and enjoy watching letting my boyfriend date my best friends who is the better girlfriend challenge. Thats right guys in this girlfriend challenge, i test all the girls from the squad to see whos the best girlfriend."
Also read Amelia Gray Hamlin has gained 50 pounds recovering from eating disorder! Her struggle with anorexia, family, boyfriend and social media
Sophie Fergi's family
Sophie Fergi was born on 4th July 2007 in Los Angeles, California. She is 13 years old at present. She is the daughter of Heather Nicole. Her mother is her general manager and manages her social media accounts.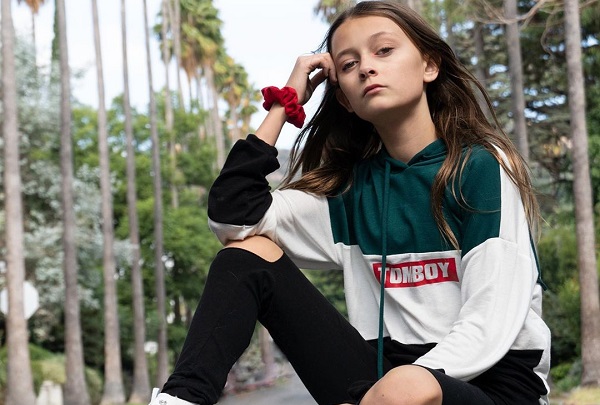 Similarly, her uncle Adam Trimmer helped her understand the world of social media and acting. She shares a close bond with her uncle. Like every 13 years, she likes dressing up, playing sports, and watching movies. Also, Sophie loves writing stories, screenplays, and illustrating.
Sophie Fergi – 13 years old with millions of followers
On YouTube, Sophie Fergi has around 1.37 million. She has uploaded more than 85 videos on her channel. Her first video was on 19th October 2018 which was Halloween Horror Nights at Universal Hollywood. 
She has made videos like I'll Buy Anything In Your Color Challenge Boys vs Girls w/ Piper Rockelle, Who Knows Me Better? Crush vs Bestfriend, Surprising Super Fan At Their House Challenge, How To Be Healthy In 2020 **Quarantine**, and many more.
Her videos get thousands of views. Talking about her Instagram account, she has more than 1.9 million followers. Sophie shares her friends and family on her account. She loves hanging out with friends. Her first Instagram post was on 23rd November 2017. Since then, she has been sharing her life on Instagram.
On 17th November 2019, Fergi shared a picture with her boyfriend Jentzen Ramirez on Lake Hollywood Reservoir and captioned it,
"#jophie comment Jophie letter by letter with out getting interrupted! Love you guys"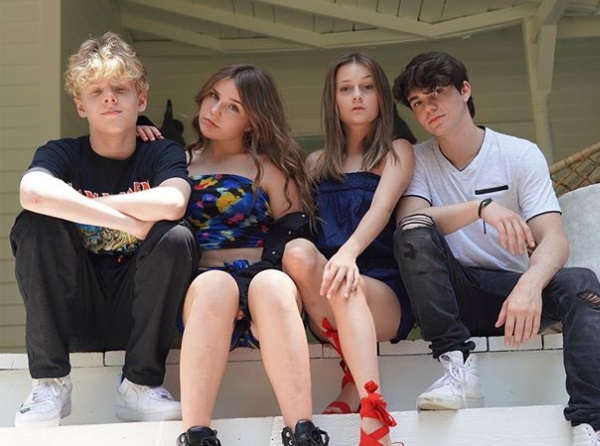 Fergi is also on TikTok and has more than 1.5 million followers. She has gained 27.2 million likes. She posts lip-syncs and dance videos on her account. Mostly, she is seen collaborating with her best friend Piper Rockelle.
Also read Real Wellness CEO Linnea Miron – insight on her married life with Ricky Williams, parents, net worth, social media, biography
Short bio on Sophie Fergi
Sophie Fergi is a YouTube star, Actress, TikTok Star, and social media personality. She is best known for her self-titled YouTube channel and her appearances on the TV series, Mani and Creepy Toys Girls.
As of January 2020, she uploaded a video titled, Paying My Crush To Tell Me His Deepest Secrets Challenge ** The Truth Revealed**/Sophie Fergi, on her YouTube channel. Read more bio…