18th school attack of 2018 in the US! This time a students of school in Florida has become the victim. What's NRA's spokesperson Dana Loesch take on it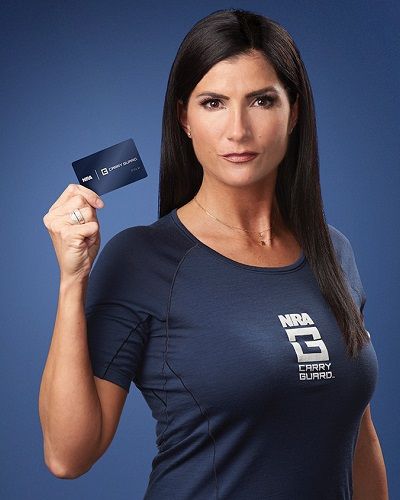 Dana Loesch is an American talk radio host, an author, and a spokesperson and political commentator. She serves on the National Rifle Association(NRA).
She is so strong and bold that she is now recognized as the NRA spokeswoman new face of gun rights movement.
It is not "inflammatory" to accurately criticize media's obsession with tragedy for ratings. What IS inflammatory is presenting (& allowing accusation to stand uncorrected) millions of innocent, law-abiding Americans (who are parents too) as "murderers." We've done nothing wrong.

— Dana Loesch (@DLoesch) February 23, 2018
It is said that being an NRA, she is in the toughest situation as she has to take the difficult decision. Read more to know why:
Gun Attack in Florida
Recently, on 15 February 2018, there was a gun attack at a Marjory Stoneman Douglas High School in Parkland, Florida. This is said to be the 18th school attack of 2018 in the US. The latest terror attack was in the year 2012 where 26 people were killed at Connecticut school Sandy Hook.
According to the reports, during the 18 Feb 2018 attack, 17 people were killed and there were 15 casualties. The ex-student of the school, Nikolas Cruz is suspected to be the shooter. Cruz was expelled from school for "disciplinary reasons."
The Suspect and Witnesses
The sources say that the shooter was armed with an assault-style rifle. Also, he was wearing a gas mask and armed with smoke grenades. He first attacked outside the school then he went inside the school.
According to Sen. Bill Nelson (D-Fla.), he then pulled the fire alarm. After hearing the alarm, students tried to run out of their respective classrooms.
According to the student(an eye-witness),
"He went up and down the hallway just banging and shooting into the classrooms. He shot through my door and broke my window."
Another student, Shieb,
"We ran into a corner and turned off all the lights. We just kept hearing gunshots and screaming."
Reaction and Responses
Many people instantly reacted to the incident and some expressed their grief via their social media handle. President Donald Trump tweeted,
My prayers and condolences to the families of the victims of the terrible Florida shooting. No child, teacher or anyone else should ever feel unsafe in an American school.

— Donald J. Trump (@realDonaldTrump) February 14, 2018
The district representative, Ted Deutch,
"I'm sick about this news from home. Just spoke with the sheriff. This is devastating."
You may like to read Keeping up with the Kardashians, the show on E! will end in 2021! This will be the last season!
NRA, Dana's role
NRA usually tries to be a diplomat and try to stay away from any type of controversy when such things happen. But this spokesperson, Dana puts her view straightforward.
18 calls, including from neighbors and family members.

39 home visits.

2 FBI tips.

NOTHING DONE.

NO QUESTIONS. https://t.co/npEZFCiupG

— Dana Loesch (@DLoesch) February 23, 2018
She stated,
"The Parkland students are recovering from trauma and have only been studying gun policy for a week. Is it really necessary for CNN to pit them against a vicious, dishonest and radicalized NRA lobbyist? This is like inviting tobacco lobbyists to explain to kids who have lost loved ones to lung cancer how we can prevent smoking deaths. Lobbyists don't deserve a seat at this table."
Also read The spokesperson for dog walking app, Olivia Munn updates her Reddit fans about the missing dog from Battery Park!
Short Bio on Dana Loesch
An American Dana Loesch with no doubt is the hottest radio host and television personality of all time at The Blaze. Loesch has appeared as a political commentator on television networks such as Fox News, CNN, CBS, ABC, and HBO. More Bio…