21 interesting fact about rapper 21 Savage! Is he married?
21 Savage is a rapper, songwriter, and record producer. Here are 21 interesting facts on 21 Savage.
21) 21 Savage's real name
21 Savage's real name is Sheya Bin Abraham Joseph. But he stage name is 21 Savage and he is popular by the name rather than his birth name.
20) Age
Sheyaa Bin Abraham Joseph was born on 22nd October 1992. He was born in Plaistow, London, England and he is 27 years old at present.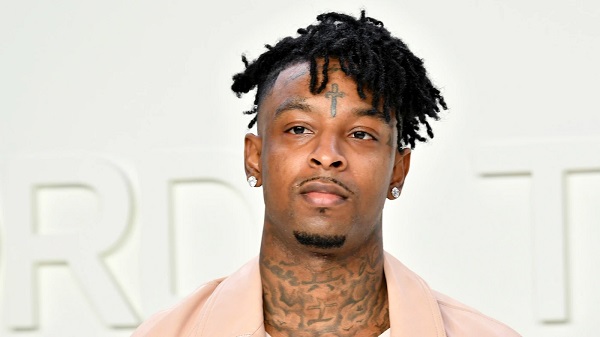 19)  21 Savage family
Sheyaa is the son of British born Kevin Cornelius Emmons and Heather Carmilla Joseph. Similarly, he has twin sisters Kyra and Jayda Davis who are both dance choreographers. When he was in his early life, his parents separated and he moved with his mother to the USA at the age of 7.
Also read Who is Quintessa Swindell? 5 interesting facts on the non-binary actor Swindell
18) Half-siblings
After his parents' separation, his mother started dating Dr. Amsu Anpu who is an endocrinologist and British expatriate. She had a son named Quantivayus. His half-brother Quantivayus was killed in a shooting after an attempted drug deal.
17) Problems with visa
It is said that 21 Savage moved to the USA in 1999. In the year 2005, he moved to the USA with his mother at the age of 12 on a one-year visa. His visa expired after a year. As per ICE spokesperson,
"His whole public persona is false. He actually came to the U.S. from the U.K. as a teen and overstayed his visa."
16) Gun-possession
Sheyaa was banned from every school in DeKalb County School District for gun possession when he was in 7th grade. On 3rd February 2020, he was pulled over by Atlanta police after driving across a sidewalk in an attempt to get onto another street. He allegedly dumped a bottle containing an unknown substance, which caused the police to immediately handcuff him.
Also, his vehicle was searched immediately and police officers discovered a loaded Glock pistol in the glovebox. Similarly, they found a styrofoam cup containing an unknown substance in the center console.
15) Drug possession
In October 2014, 21 Savage was puller over and police found drugs inside his car.
14) Shot 6 times on 21st birthday
Rapper 21 Savage was shot 6 times in the year 2013 on his 21st birthday. Likewise, after being shot, he nearly died from blood loss one of the bullets struck his neck which left him with lingering nerve damage.
13) 21 Savage dated Amber Rose
21 Savage was in a relationship with model Amber Rose in June 2018. But their relationship did not last long and they separated from each other in May 2018. It is said that Amber cheated on him.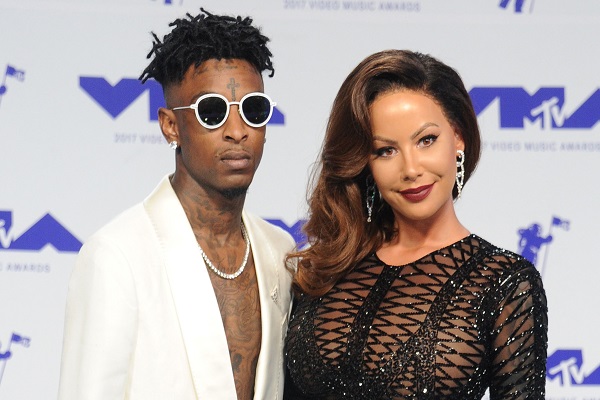 12) 21 Savage on theft by deception
On 15th February 2019, Sheyaa turned himself in and was booked into a south Georgia jail in response to a warrant for his arrest for felony theft by deception. It is said that he had taken $17 thousand to appear in a concert which he never made it. Likewise, he did not return the money as well.
11) Ferrari bought by Drake
Drake gifted a brand new Ferrari to 21 Savage on his 24th birthday and surprised him. However, the reasons behind Drake's expensive gift is not known.
10) Dagger tattoo on the forehead
The rapper Sheyaa has multiple tattoos on his body but the most noticeable one is his forehead tattoo. His tattoo is for his little brother Tay Man, who was killed when he was younger. Tay Man initially got the face tatt to represent the crew they were in.
9) Children
It is known that the rapper is actually a father as well. He revealed in one of his online episodes of Sneaker Shopping with Complex that he has three children.
Also read 5 must-read facts on Aníbal Marrero – husband of Alejandra Espinoza!
8) 21 Savage feud with Tyga
21 Savage had a feud with Tyga after he made some tweets about having a crush Kylie Jenner. After that, Tyga made a diss track about it which converted into a feud.
7) Juvenile detention
The rapper has been in many trouble during his childhood. He landed himself in lots of trouble while at school and was eventually kicked out for threatening another pupil with a gun.
Finally, after being kicked out of a number of schools in Atlanta he was placed in juvenile detention.
6) Music career
It has not been long since 21 Savage started his music career. He started making music in 2015. Also, he rapidly became one of the biggest rappers in Atlanta.
5) Net worth
Sheyaa has an estimated net worth of $12 million. Likewise, he is one of the 20 highest paid rappers in the world.
4) 21 Savage on Instagram
The rapper has 11.4 million followers on his Instagram account. He has made more than 1.2k posts.
3) YouTube
21 Savage has almost 7 million subscribers on his YouTube channel. Also, his videos get millions of views.
2) Support form high profile rappers
High profile rappers like Drake, Nicki Minaj, Cardi B, Migos, and many others have always been in his side and supported him.
1) Is 21 Savage married?
Recently, Sheyaa revealed that he is happily married. But he has not yet disclosed the name of his wife.