The 24-year-old Belgian striker, Romelu Lukaku snubbed Chelsea and agreed to join Manchester United for £75 million
The former Everton forward turned down Chelsea's offer of a net worth of £75 million and signed for the Premier League giant Manchester United.
---
After completing the move to Old Trafford he said,
"I didn't have to think twice about joining Manchester United once they made an offer for me."
Manchester United confirmed Romelu Lukaku's signing soon after his medical was completed on 8th July 2017 in Los Angeles. There were also rumors about his return to Stamford Bridge, his former club Chelsea.
Later, he denied it and said the opportunity to play at Old Trafford had been a dream since childhood and went to Manchester United.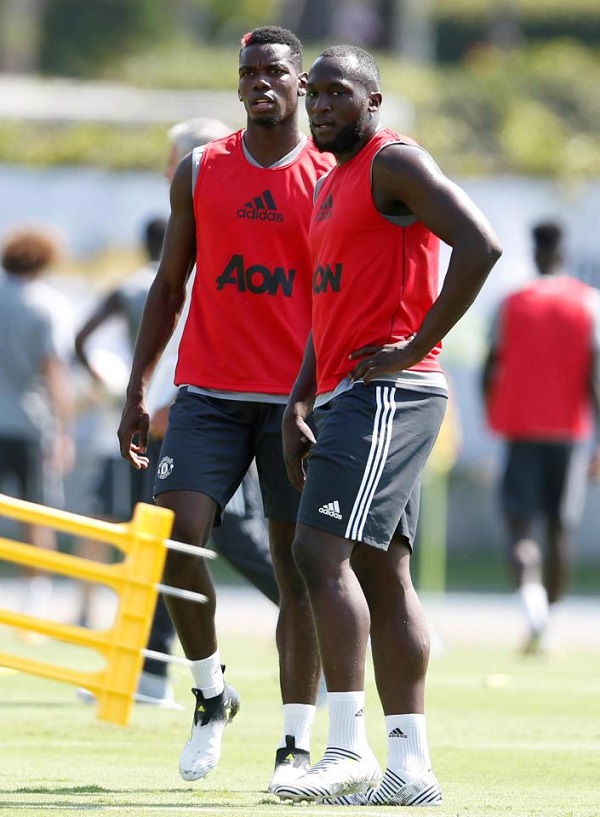 Bankrupt in Lukaku's signing
Initially, Manchester United was not the only one to bid for the big man Romelu Lukaku. Chelsea was also the favorite to sign the Belgian.
Before making the huge bid of £75 million, Lukaku was also linked with his former club Chelsea. Chelsea has also made a bid of £75 million to land their former striker, but they couldn't convince the former Evertonian.
As a result, Lukaku refused to join Chelsea and confirmed his signing with Manchester United.
Lukaku magical spell in Everton
Lukaku was recognized from the very early days at Everton, where he scored a stunning brace in his debut match. He was loaned out from Chelsea in 2013 and joined Everton.
Lukaku netted 15 goals in 31 appearances for the club in the first season. After that, he signed for Everton as a permanent player on July 24, 2014, for a fee of £28 million.
Moreover, he was the highest goal scorer for the club, scoring 21 goals in the 2016-2017 season. Lukaku also became the fourth player to score 80 goals before turning 24.
His name was also included in the PFA Team of the year and also in the six men squad for the PFA Player of the Year.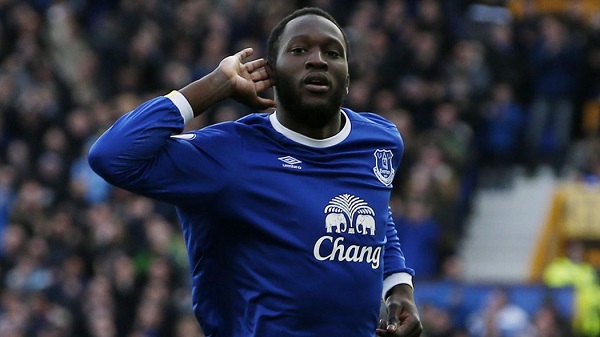 A lot of expectations from the striker at Old Trafford
In the absence of former captain Wayne Rooney, Lukaku has a lot to prove at Manchester United. Despite finishing sixth in the Premier league they still managed to secure the position in the UEFA Champions League by winning the Europa League.
They are eagerly waiting to lift a couple of silverware this season. But without their highest goal scorer in the past season, Zlatan Ibrahimovic, Lukaku is a much-expected name for the club and ready to be the new No. 9.
Manchester United welcomed their major signing on Instagram,
Current Manchester United manager Jose Mourinho has already worked with the striker in Chelsea, however, Lukaku wasn't his first choice at that time.
Now, he is ready to build up his forward much stronger adding Lukaku and eying to sign more players.
Being a Red and wearing that iconic No. 9 jersey he said,
"Who would say no to the biggest club in the world. The best stadium in England, the best fans. It's a perfect opportunity. I always said I want to play for a team that's challenging for every trophy that there is."
Lukaku is going to play as a Red first time in a friendly game against LA Galaxy on July 16.
You may like to read Real Madrid have made Chelsea forward Eden Hazard as their major target over Mohamed Salah for this summer where Manchester City are also in the race to sign Hazard
Lukaku's friendship bond with Paul Pogba
The Belgian forward is a close mate of Paul Pogba. They are both seen in Los Angeles enjoying their vacation together, sharing their moment on social media.
Pogba is the one who convinced Lukaku to join him at Old Trafford.
Soon after United confirmed their signing of Romelu Lukaku, Pogba posted a video on Instagram of himself and Lukaku with the caption:
"See you tomorrow in training @rlukaku9 #bienvenue #AgentP"
Also read Manchester City has clinched the Premier League title as Manchester United faced a shock defeat to West Bromwich Albion at home
Short bio on Romelu Lukaku
Romelu Lukaku is a Belgian professional football player. Lukaku also plays for the Premier League club Manchester United as a striker. His best parts consist of strength and scoring abilities. Lukaku is famous for his achievements, scoring 50 goals before age of 23 which only five players managed to do so. He has netted 80 goals before turning 24. Lukaku has also played for Premier League clubs such as Chelsea and Everton. More Bio…