25 gutsy female celebrities who chose not to shave! (armpit hair)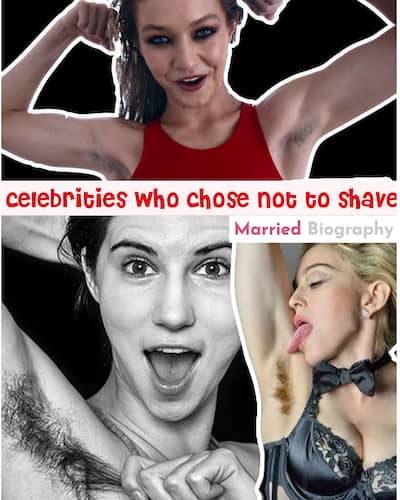 Body hair is normal for both males and females.
In this 21st century, actresses have also started normalizing their body hair, and that too with confidence.
This shows that nowadays it's ok to embrace being natural.
Perhaps it's an individual's choice what she wants to do with her body.
---
These 25 celebrities(however, we have missed many) from Julia Roberts, Kate Winslet to Lady Gaga, chose to embrace their armpit hair.
Even without removing their armpit hair, these women look sexy AF, which shows that the idea of conventional beauty is no more the same.
These women have millions of global fans and followers. Hence, with this bold act, they are the symbol of women empowerment.
So your judgment on these actress's armpit hair does not matter at all!
1) Scout Larue Willis
The daughter of Demi Moore and Bruce Willis, Scout Larue Willis has handled her armpit hair boldly. She has been caught multiple times with hairy underarms.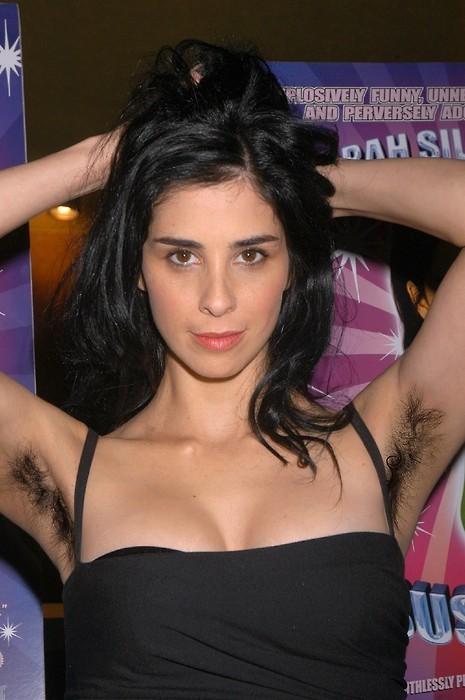 Back in 2015, she tweeted,
"Love that I make art and all people seem to care about is the state of my underarms…."
2) Madonna
The Queen of Pop Madonna is known for her bold looks. She showed off her hairy underarms when she shared a picture of herself dressed like Daenerys Targaryen of Game of Thrones.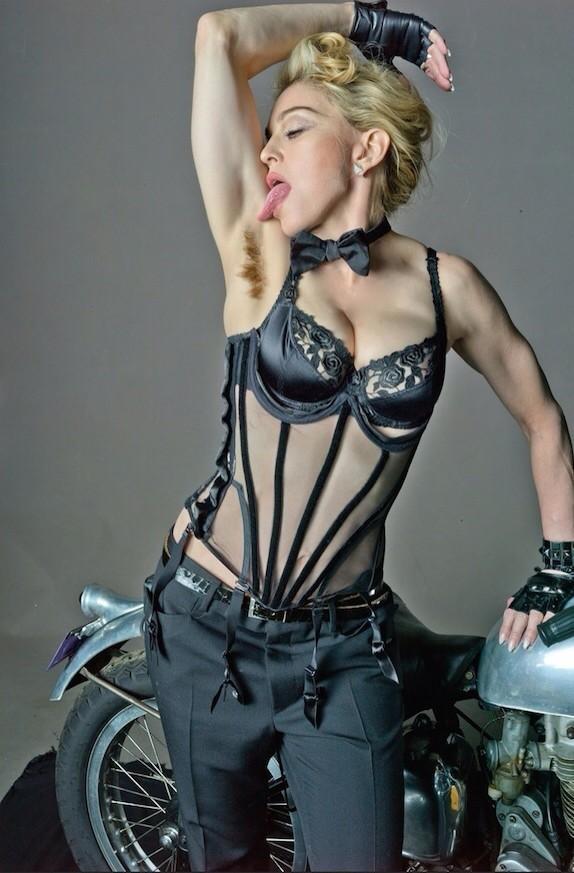 In 2014, MTV shared their thought about her hair writing,
"It's hard to tell if Madonna's hairy pit is a result of feminism, laziness, or sheer publicity, although her hashtags—#artforfreedom #rebelheart #revolutionoflove—suggest The Queen of Pop is just being her typically anarchistic and too-cool-for-school self. "
3) Michelle Rodriguez
The Fast and the Furious actress Michelle Rodriguez flashed her natural armpits during her beach day wearing a tiny bikini top. She smiled without hesitation while showing her pits.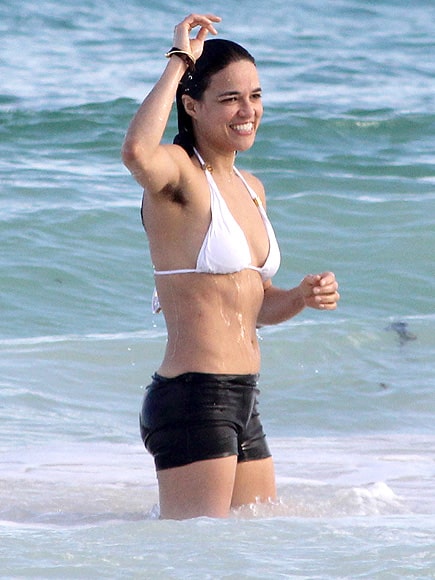 When she posted her holiday-themed selfie back then, she said,
"Merry Winter Solstice !!! I promise to shave my arm pits at some point before the New Year mad love and peace to all."
4) Sophia Loren
The beautiful Sophia Loren has embraced her armpits multiple times. She has done multiple shoots with armpit hair and she did not hesitate once. Her beauty took all the attention despite her unshaved pits were flashed.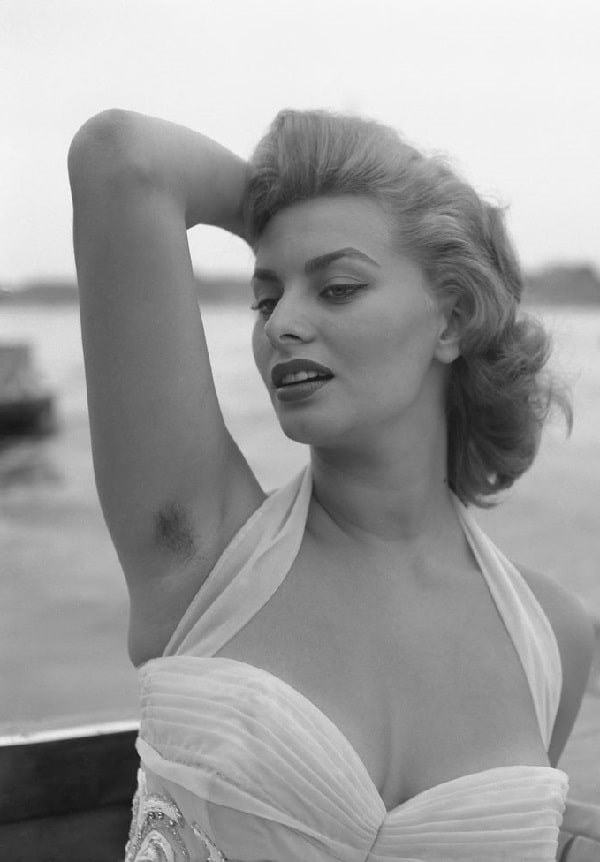 5) Lady Gaga
Funky Lady Gaga is known for her extravagant look. She chose to match the color of her hair and armpits during her performance in 2011. She promoted that body hair is totally natural and there is nothing to feel shame about.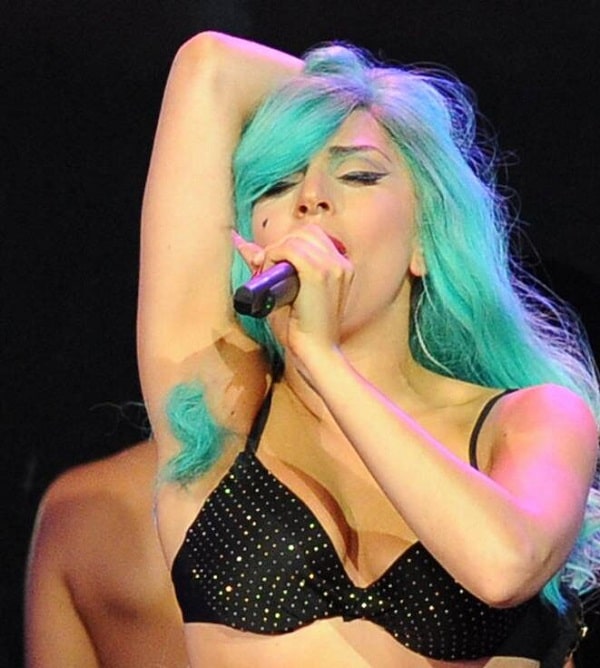 6) Amandla Stenberg
The sexy Amanda Stenberg wore a sexy black dress at the red carpet at the European premiere of The Hate You Give showing her underarm hair.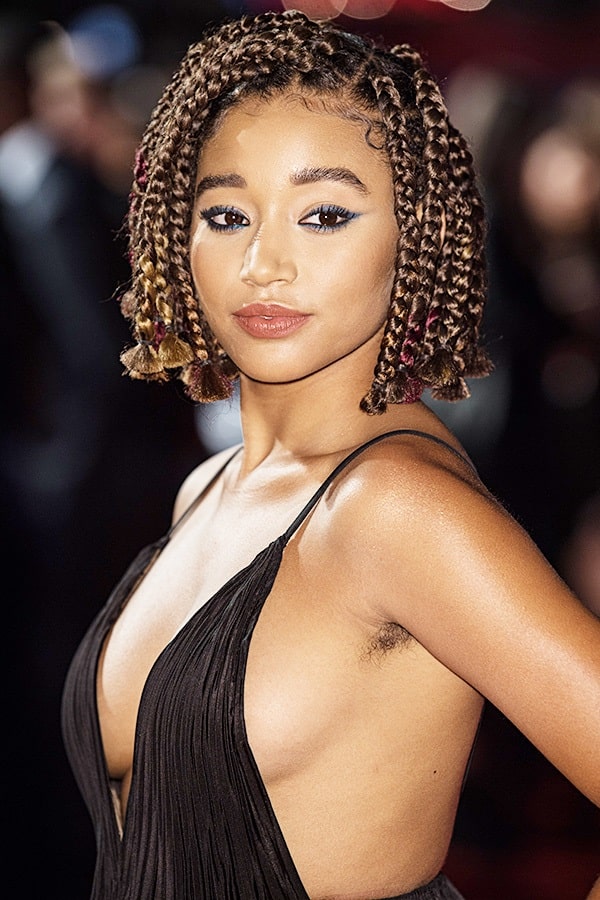 Also read Feet Fetish or Not! Here are 40 celebrity feet you should definitely check out
7) Bella Thorne
The bold beauty Bella Thorne does not care about the pressure of waxing/shaving underarms and leg hair. She accepts her body hair and showed in below shown picture.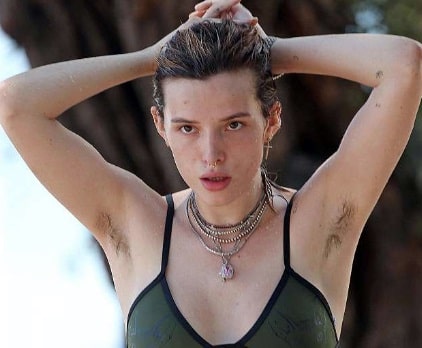 8) Britney Spears
The amazing singer Britney Spears kept herself natural while attending the 31st Annual American Music Awards. Who cares? Be happy and be you!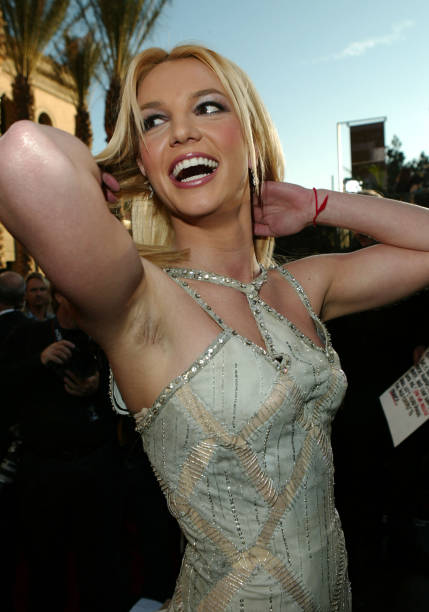 9) Gaby Hoffmann
Gaby Hoffman of Tranparent does not care about her pits on the red carpet. And guess what? Like any actor, she waved her fans and photographers full of attitude and elegant smile.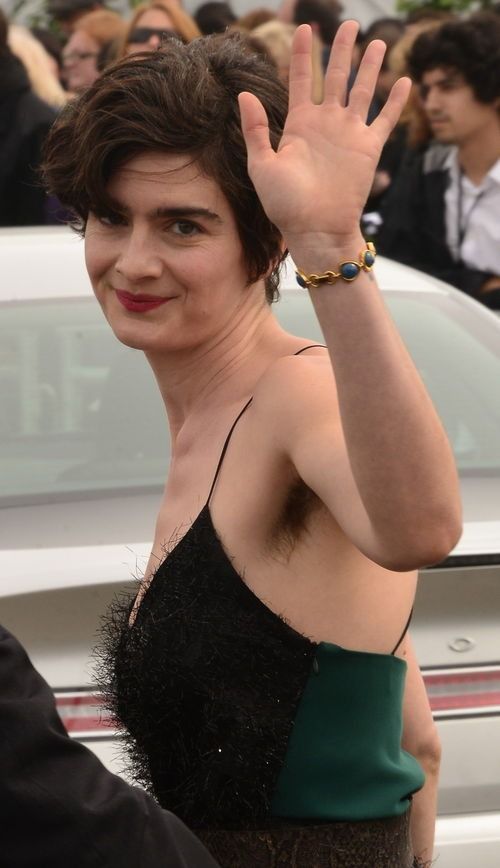 10) Gigi Hadid
When Gigi Hadid showed off her underarms while shooting a video for Love Magazine, fans were shocked. She did not look less than a fighter who is ready to beat you with her cute and sassy smile! But it was not her underarm hair it was the jacket fuzz that transferred from the one she was wearing.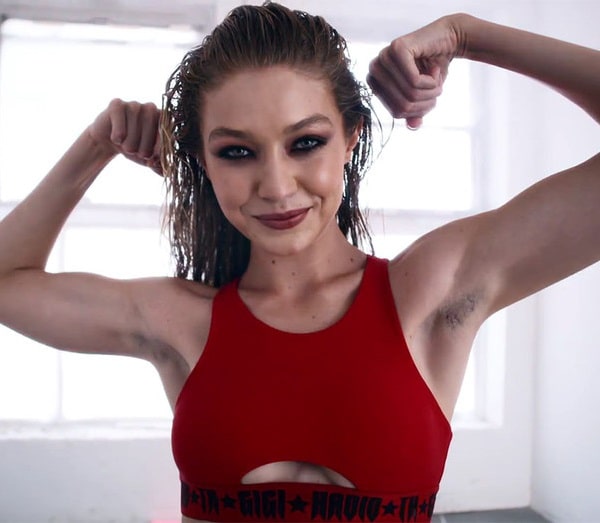 11) Julia Roberts
Julia Roberts went all natural with her armpit hair at the premiere of Notting Hill. Also, she has been captured several times in the public with her pits.
While people criticised about her being a feminist, she said,
"I just hadn't really calculated my sleeve length and the waving and how those two things would go together and reveal personal things about me. So it wasn't so much a statement, as it's just part of the statement I make as a human on the planet, for myself."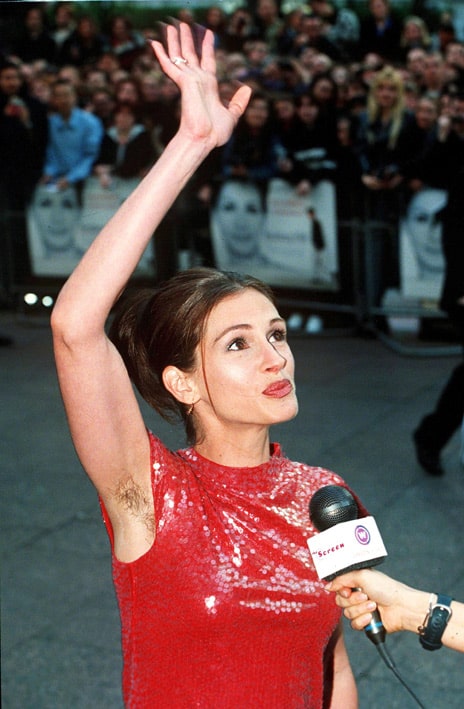 12) Kate Winslet
Titanic actress Kate Winslet posted a picture of her with full armpit hair. She went on to Instagram to share the picture showing her pits.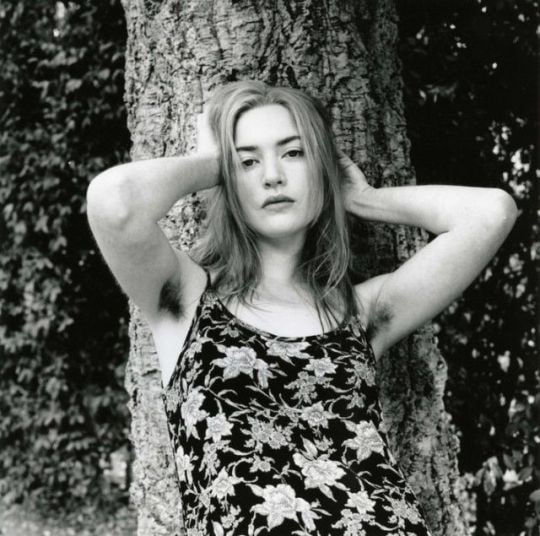 13) Miley Cyrus
The next female on our list is Miley Cyrus who does not care about her body hair. She has even dyed her hair multiple times. This carefree talent is living her life and in her own terms.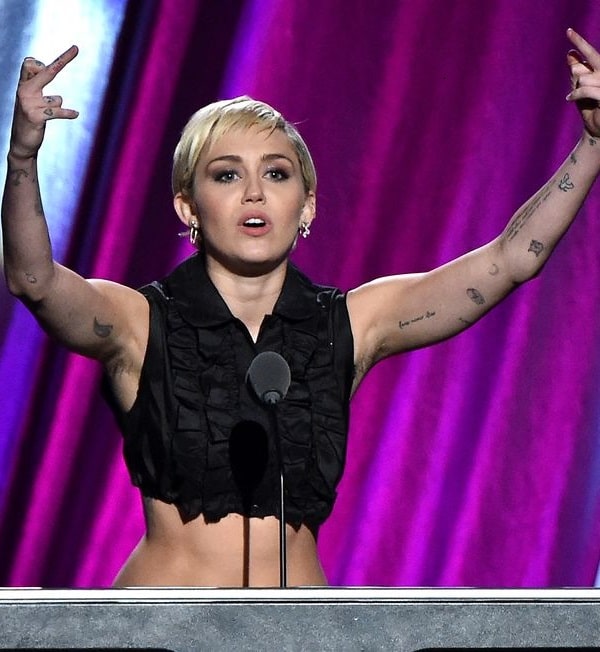 14) Tyler Ford
Tyler Ford is a public speaker for transgender and non-binary people and choose to not shave their underarms.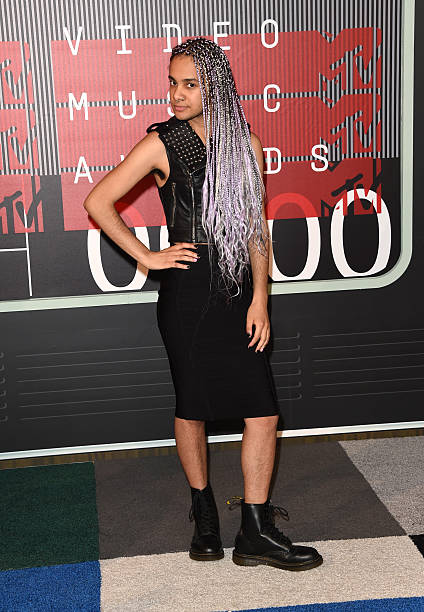 15) Paris Jackson
Attending Fashion week with an unshaved armpit is not a bad thing. The global icon Michael Jackson's daughter Paris Jackson looked flawless in her sheer dress at the New York Fashion week showing her armpit hair.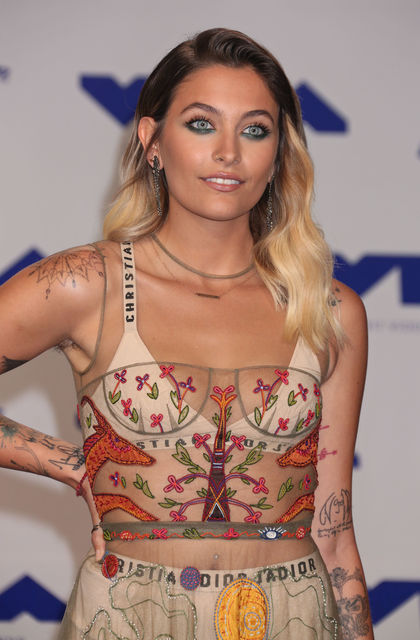 16) Lourdes Leon
Like Madonna, her daughter Lourdes Leon is a bold beauty. She has been showing her body hair without hesitation and has been promoting body positivity.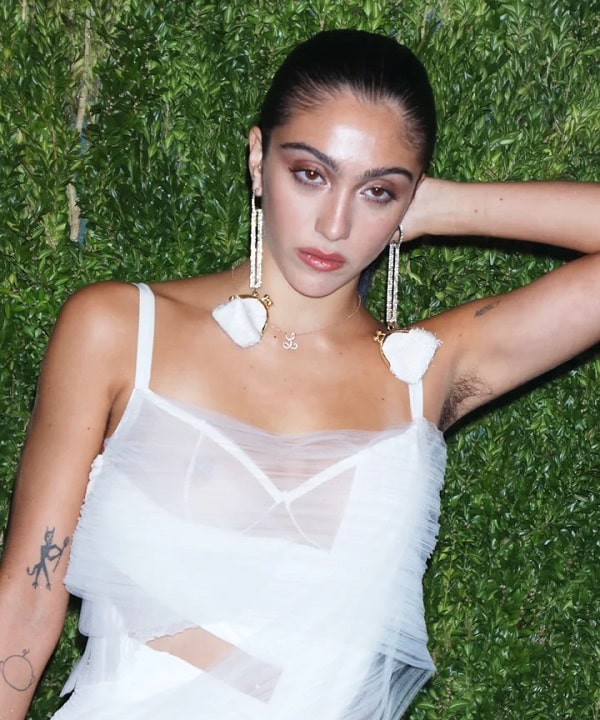 17) Katy Rowland
The American singer Katy Rowland is a badass woman who is sexy even with her underarm hair. She is gutsy to flaunt it at events.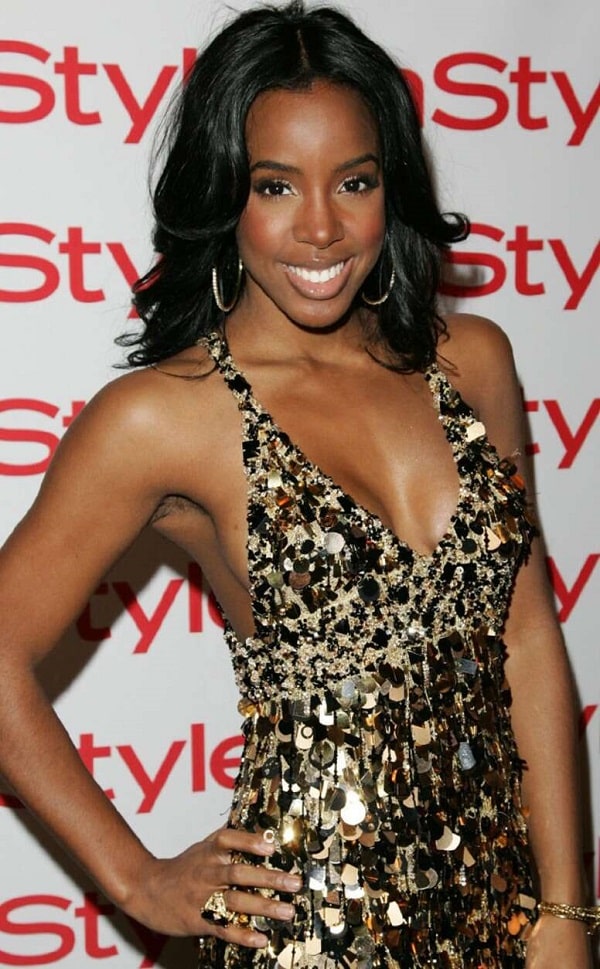 18) Jemima Kirke
The Girls actress Jemima Kirke flashed her underarm hair at the CFDA Fashion Awards in New York City back in 2015. She was criticized for it but the beauty clapped back at critics with a snapchat post of her showing her pits.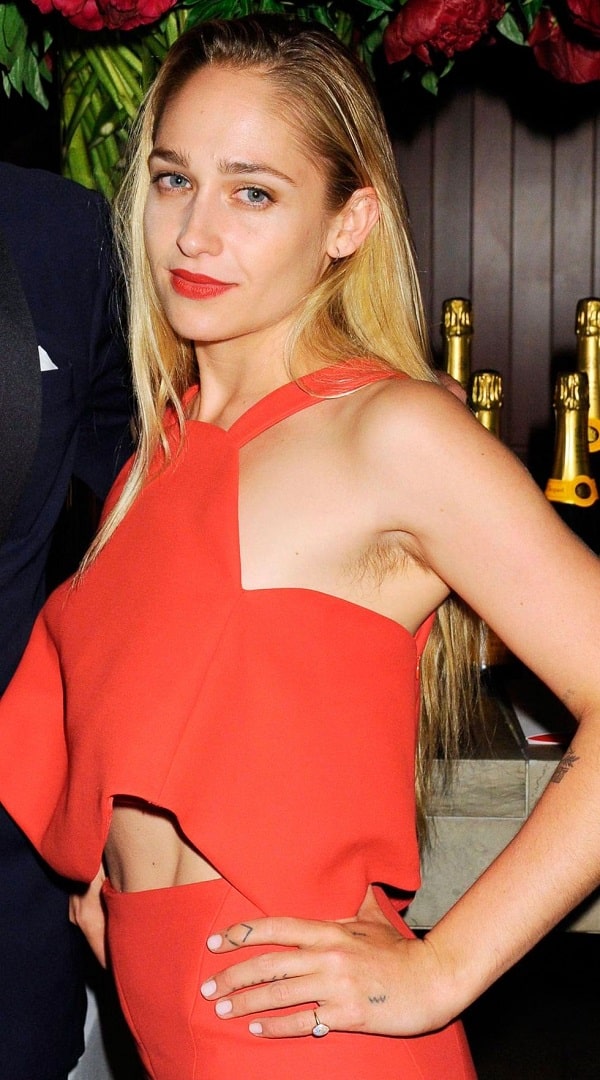 19) Chrissy Teigen
Chrissy Teigen shared a picture of her getting underarm botox. The beautiful wife of John Legend is transparent about her life.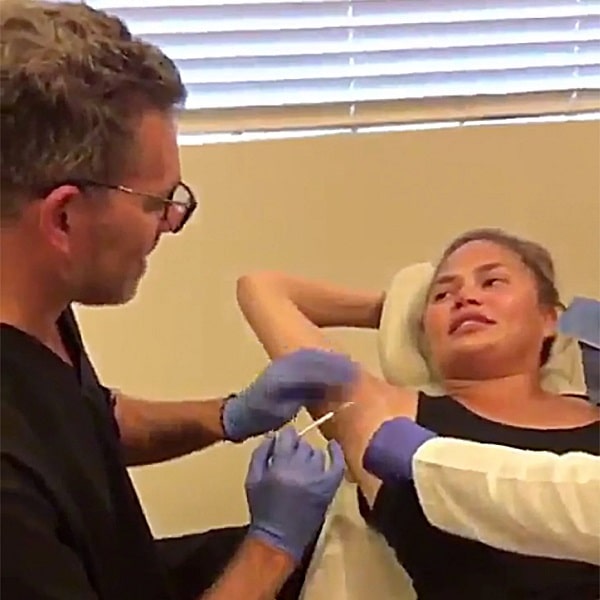 Also read Double-Trouble! 7 Dulce Instagram Models You'd Love To Taste Their Cake
20) Angelina Jolie
The Hollywood Diva Angelina Jolie has a perfect underarm. She has always been photographed with clean pits.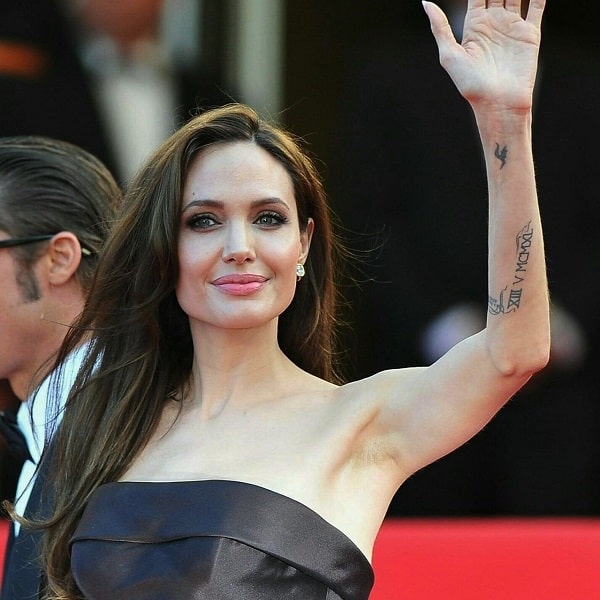 Angelina Jolie  rocks her shaved armpits in a sleeveless black dress (Source: Reddit)
21) Anne Marie
Like her personality, Anne Marie has a great underarm. She embraces her underarm and does not miss a chance to raise her hand while performing.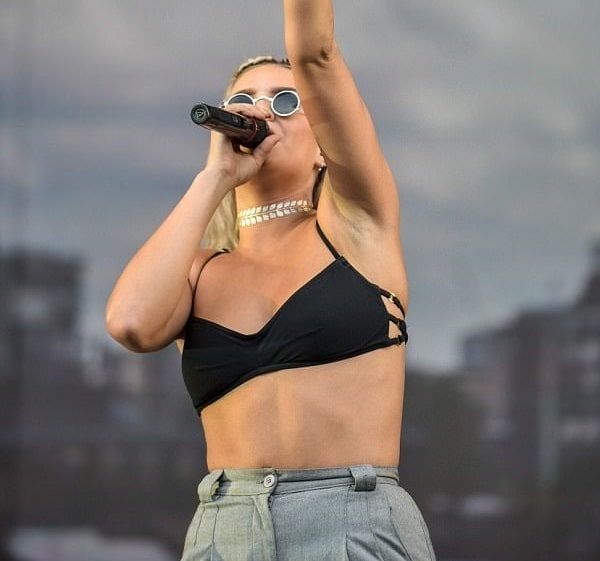 22) Jessica Biel
The Sinner star Jessica Biel got her armpit sniffed by Adam Sandler during the MTV's Total Request Live at the MTV Times Square Studios on July 16, 2007 in New York City.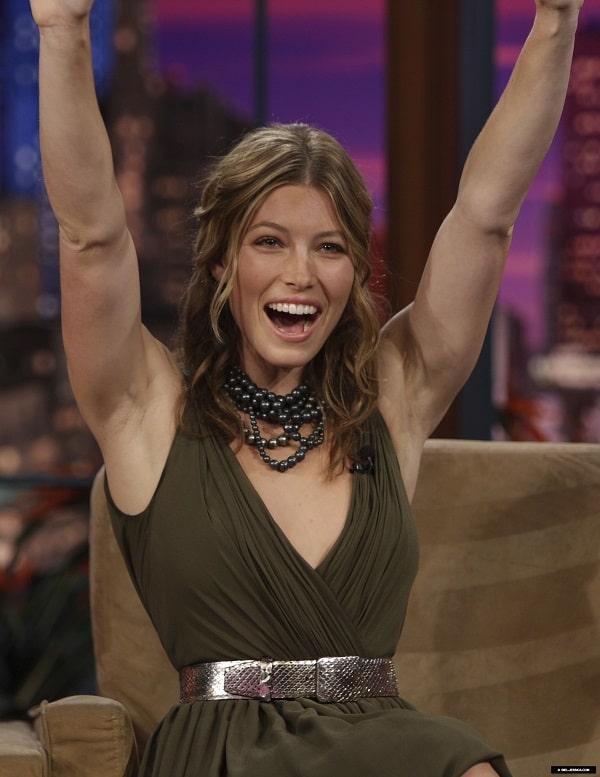 23) Priyanka Chopra
The Bollywood beauty Priyanka Chopra was previously trolled for photoshopping her armpits. She clapped back at trollers tweeting,
"Heres another "pit-stopping" picture to add to the debate. #WillTheRealArmpitPleaseStandUp #nofilter,"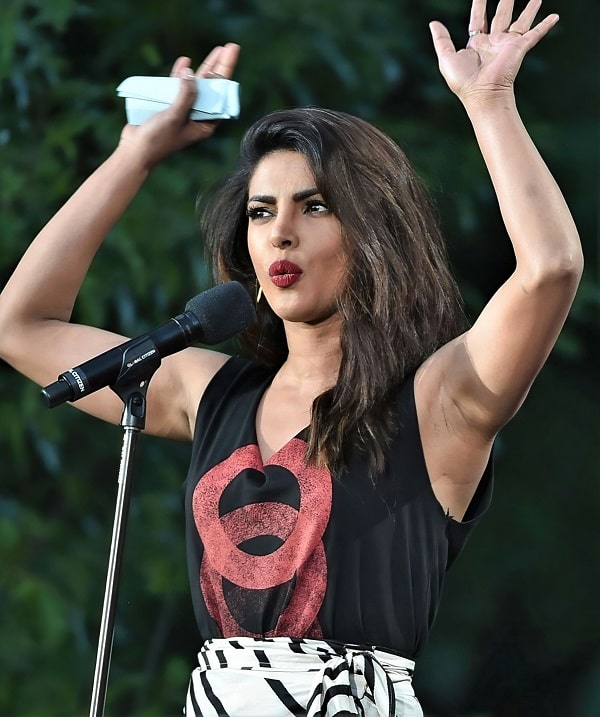 24) Katie Price
Katie Price is a media personality who got botox in her armpits so that she would stop sweating. She paid between £100 and £500 a session for the unorthodox treatment.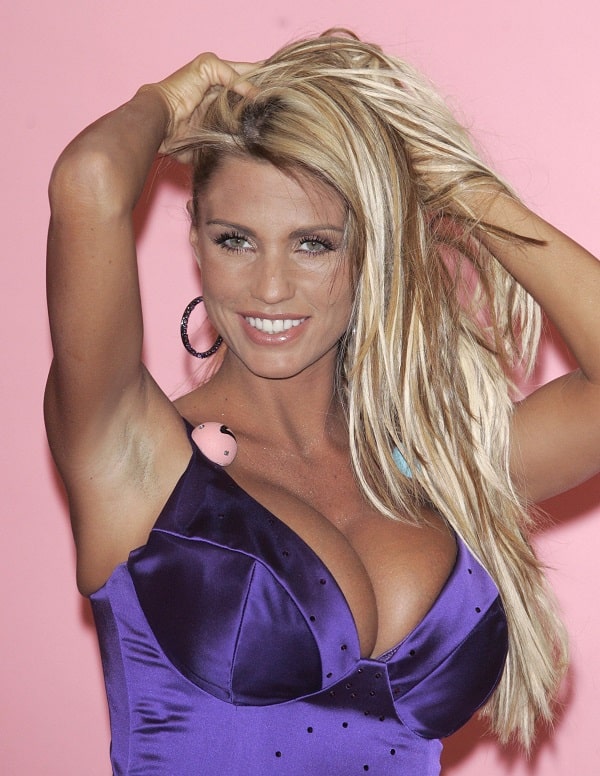 25) Beyonce
The hot singer Beyonce is a bold lady who has been an inspiration for many. She is one of the celebrity females who embraces body hairs.