Everything Inside The 41-Years Long Marriage Of American NHRA Drag Racer John And Laurie Force!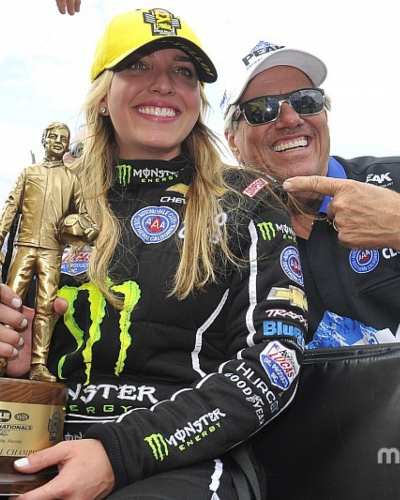 Laurie Force is the wife of an American NHRA Drag Racer, John Force.
The drag racer is not only successful in his career, but he is also very lucky when it comes to his relationship.
He is happily married for more than 4 decades now.
---
Here is the complete relationship timeline of the couple and their family life.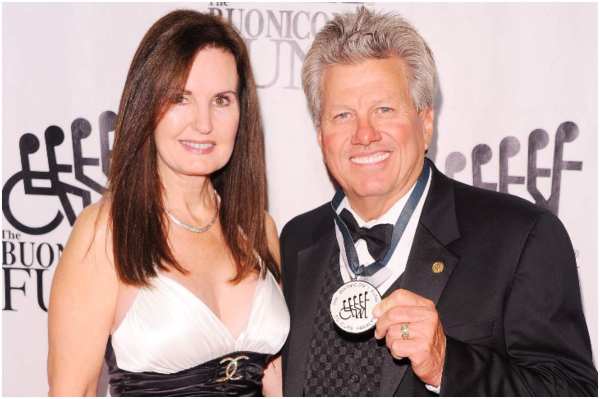 The inspiring story of John and Laurie Force
The NHRA drag racer John and Laurie are married for more than 4 decades now. The story of the couple is so inspiring as they walked the journey of rags-to-riches together.
The couple now has a successful career and a good lifestyle. However, it was not the same at the beginning of their career.
In one of the interviews, Laurie mentioned the capability of John's passion kept the couple on a right track. Furthermore, she added:
"At the beginning, it was really a struggle for a lot of years. And it was easy to encourage him because he was so positive. And he didn't see how bad everything was, I guess,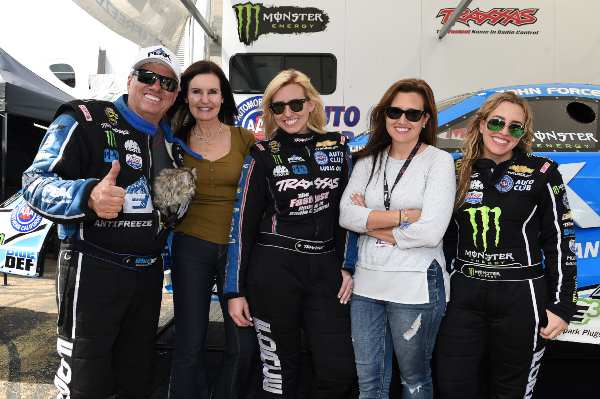 She,, continued to say:
"So for him to have that kind of outlook, I mean I couldn't not have it…I think maybe we were more the norm back then. Everyone was struggling, you know, trying to get sponsors and your crew was whoever was willing to come work for free. And so it evolved from there. But at the time you think this is how everybody's doing it. So that's how we do it too."
At the beginning of his career, Laurie used to back up the car on the starting line.  John further stated she used to mix the fuel for him.
Inside the married life of John and Laurie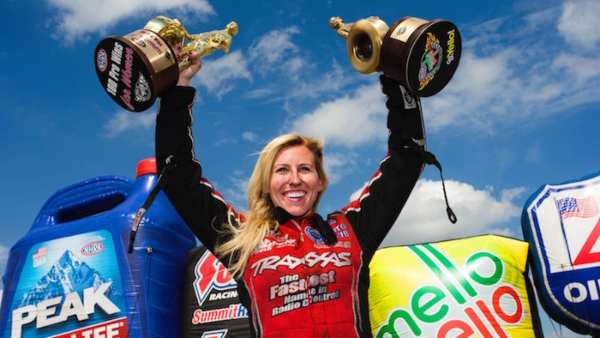 The couple has walked through their thick and thin together. They stick with each other on their lowest days and their good days.
Laurie is the second wife of the drag racer. Laurie and John welcomed their children Brittany Force, Courtney Force, and Ashley Force Hood.
All of their daughters have followed in his footsteps in their careers. Ashley was a drag racer from which she retired. Currently, she works as the president of John Force Racing Entertainment. Their other daughter, Brittany is a 2017 NHRA Drag Racing Series Top Fuel dragster champion.
Moreover, Courtney has retired from racing this year. She is the titleholder of the winningest female Funny Car driver in NHRA history. John was the one to teach his daughters the racing ropes. Meanwhile, their mother, Laurie helped them to get on track.
You may also read- Is Christina Milian married to Matt Pokora? Know about their children
More About John Force
John Force is an American NHRA drag racing legend and businessman. He won the NHRA 16 times and is a 21-time champion car owner and holds more records than any other driver in NHRA history. He owns and drives for John Force Racing (JFR). See more bio…
You may also read- Real Life Couple Blake Lee And Ben Lewis To Romance On-Screen!