What a Smell? Top 5 Best Reviewed Scented Candles of All Times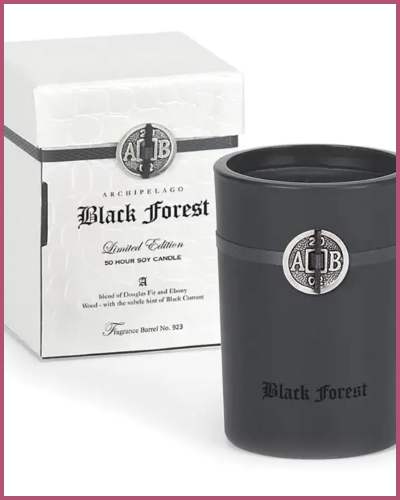 What does your room smell like? Wanna grab these top-rated fragrance candles?
Hollywood celebrities' Scented candle secret is now finally spilled.
What are Rihanna, Kate Middleton, and Sharon Stone's go-to scented candles?
---
1. Archipelago Botanicals Black Forest Candle ($40)
What are Rihanna's favorite scented candles? If you are a true fan of Rihanna, you might have got a clue that she highly cherishes Archipelago Botanicals Black Forest Candle
Rihanna's management team years earlier told E! News that she loved dark and woodsy candles and need them in every dressing room during her Diamonds World Tour in 2013.
2. Jo Malone Orange Blossom Candle ($75)
Want your place to have a royal smell? Then grab these Jo Malone Orange Blossom Candle for $75, the fragrance is worth it. It consisted of a blush blend of clementine flower, white lilac, and orris wood.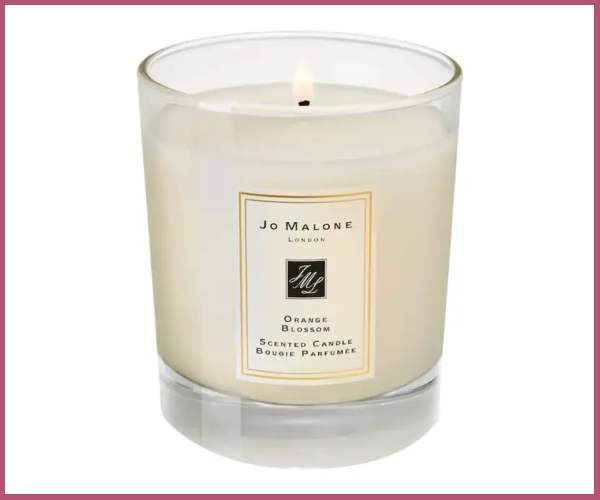 As per Vogue, Kate Middleton chose those scented candles for her Royal nuptials at her Westminster Abbey wedding to Prince William in 2011.
For the brand, The other most popular Jo Malone London candles are Wood Sage & Sea Salt, Lime Basil & Mandarin, and Peony & Blush.
3. Kai Skylight Candle ($48)
The tropical floral scent of a Kai Skylight Candle is one of the celebrities-go-to scented candles. Sharon Stone, Naomi Watts, Anna Camp, and Tommy Lee have best reviewed this candle for its alluring aroma. Stone earlier confessed,
"The Kai candle fills my home with the most delicious scent. i just love it — it is fresh and delightful."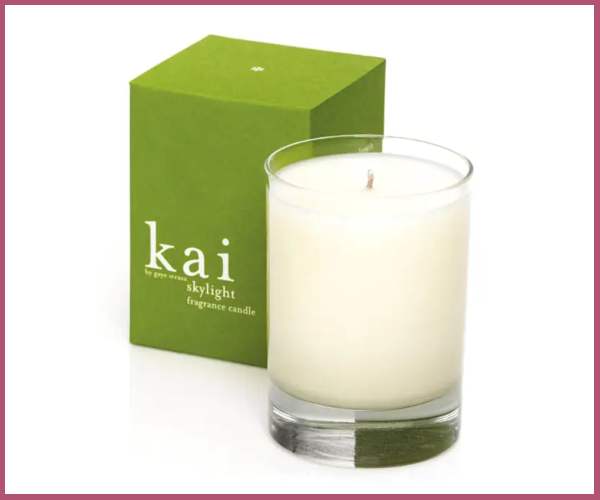 Meanwhile, Mötley Crue drummer Lee once expressed his gratitude to the brand for keeping him calm after his exhausting performance on stage. The Pitch Perfect actress Camp on her favorite scents, complimented,
"I've gotten other candles from other places and used them while people are visiting and they don't say a word. But without fail, when I use a Kai candle, people immediately ask, "What is that gorgeous scent?'"
Also, Read Tobias Harris Is Engaged In A Romantic Set Up With Roses And Candles; Who Is His Fiance?
4. Lafco New York Beach House Candle ($78)
Courtney Love can review her favorite fragrance like no other. The rhythm guitarist of the alternative rock band Hole told the Strategist she loves these Lafco New York's scents, and its aroma in her room, saying,
"It's not the sexiest or most expensive of candles, but it's dense with lilac and lasts forever."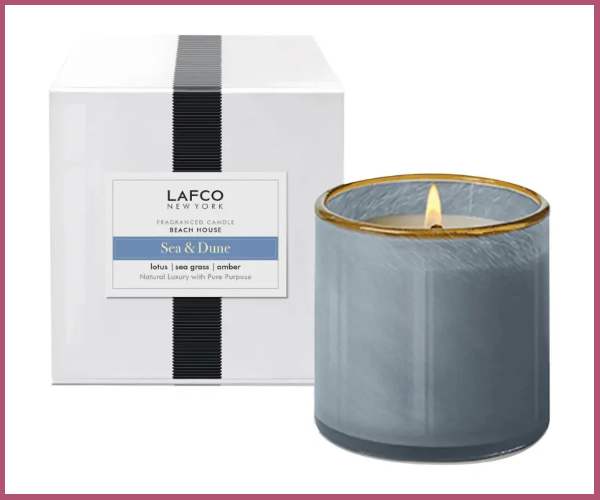 It consists of natural fragrances of lotus, seagrass, and amber in an oil-based rich, and impactful scent. It is easily available on Amazon for $78.
5. Voluspa Mokara ($32)
Selena Gomez reviewed Voluspa Mokara Candle saying she truly enjoyed the fruity and floral Voluspa scent during an Into the Gloss interview, saying,
"I want them to be lit every night, because it just feels so good — I'll light them in the piano room where we always have jam sessions or even during the daytime when I'm doing my makeup."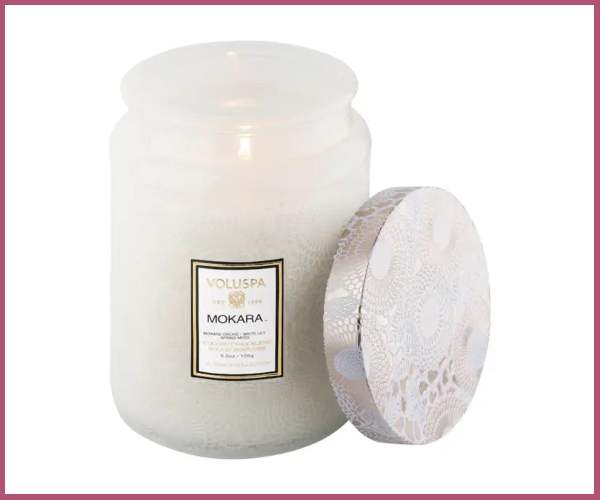 Voluspa has a huge range of celebrity fans lured by its scents. Halle Berry, Drew Barrymore, Jessica Simpson, Scarlett Johansson, and Demi Moore are a few to name as PageSix confirmed.
The famous Kardashian-Jenners are also obsessed with the brand as Kris, Khloé, and Kim have openly spoken about it via their Instagram.
Also, Read How Do Celebrities Smell This Good? Top 6 Perfume Brands of Your Favorite Celebrities!