5 Cardigans For Men and Women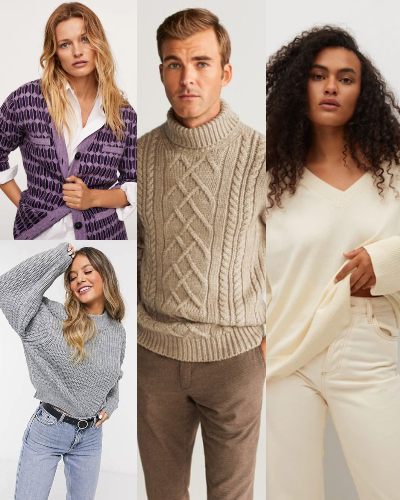 Cardigans are very fashionable garments that are very soft, warm, and snuggly. They give you a very stylish look and really can pull a whole outfit together. It can be also the right outfit for those who have an issue wearing Jackets.
There are various designs and style cardigans in the market for both men and women. So, if you want to add some of the cardigans to your wardrobe list. Then, here are 5 cardigans for men and women.
1. V-neck Oversize knit and Perl knit Cardigan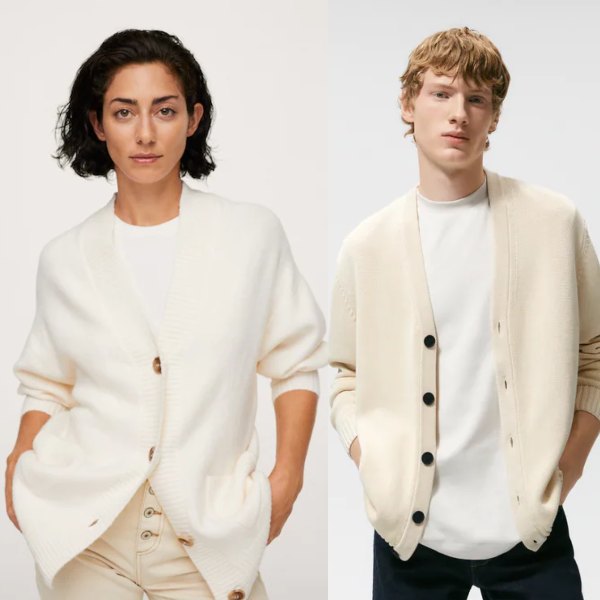 These v-neck long-sleeve knit cardigans are very trendy and popular. These elegant and soft knit cardigans keep you very warm and stylish. you can easily pair it with your favorite white t-shirts and jeans. This v-neck oversize knit cardigan is for women which is cost around $59.00. Another rib trim button closure Perl knit cardigan is for men which market price is $59.00.
2. Half Zip Sweater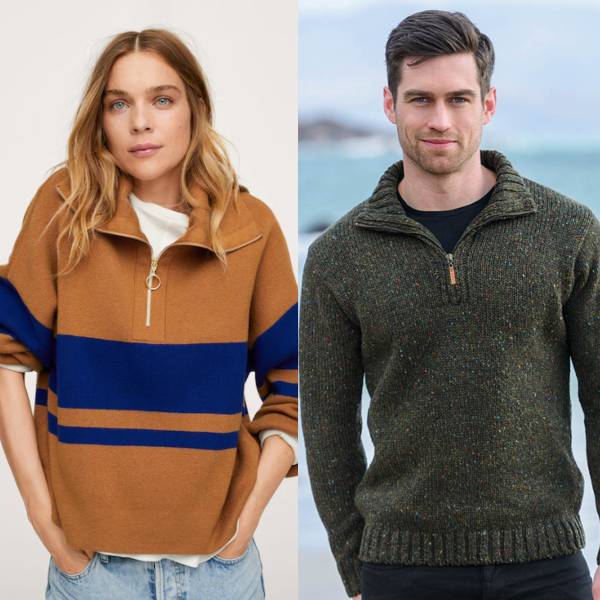 This stylish half-zip design Sweater is for you if really want to protect your body from any cold situation. At first, we have a long-sleeve high-neck zipper knit sweater for women. This blue-lined grey sweater is cost around $79.99. Next, we have a tough and rugged masculine sweater for men and it is worth around $122.
3. Cotton Knit Cardigan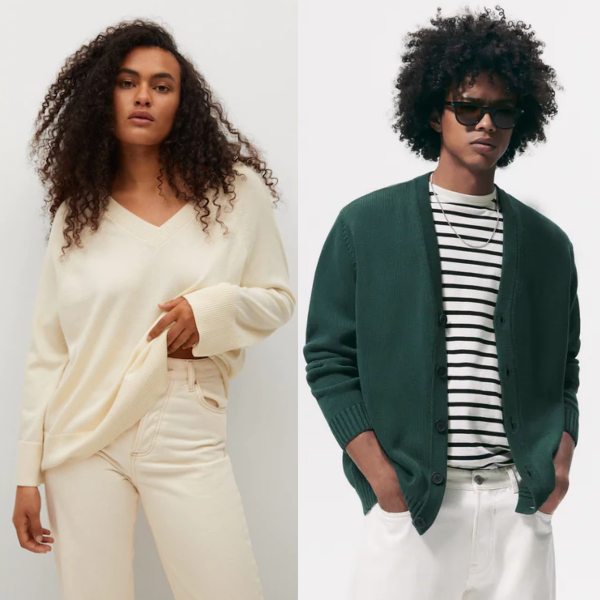 On our left, we have one of the best 100% organic cotton v-neck sweaters for women from the brand mango. This long sleeve cotton knit Cardigan is worth around $59.00. On our right, we have one of the best-selling cotton cardigans for men from the famous Spanish brand Zara. This garment market price is $59.90.
Also read: 5 t-shirt comparisons for ladies! What to buy and what not to buy?
4. Geometric print knit Cardigan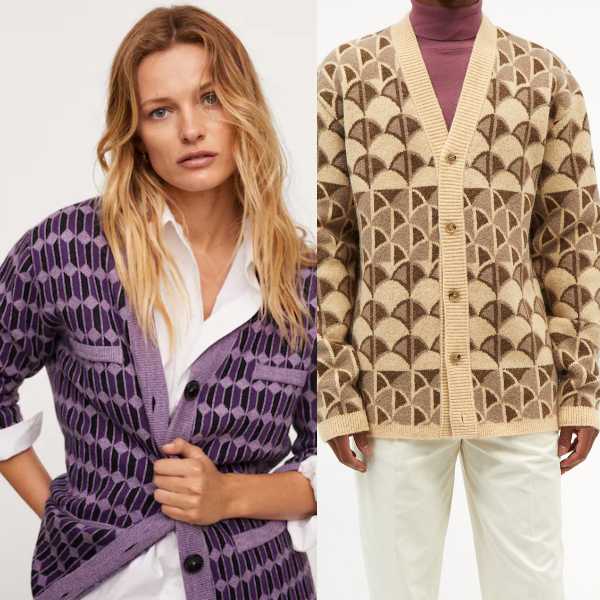 These outstanding Geometric knit cardigan is high in demand. These garments are filled with different geometric print styles. This purple v-neck front button closure cardigan is worth around $79.99. Next, we have a very comfy and loose-fit geometric print knit cardigan for men. It costs around $478.97 and is available in Matchesfashion's online store.
5. Knitted braided sweater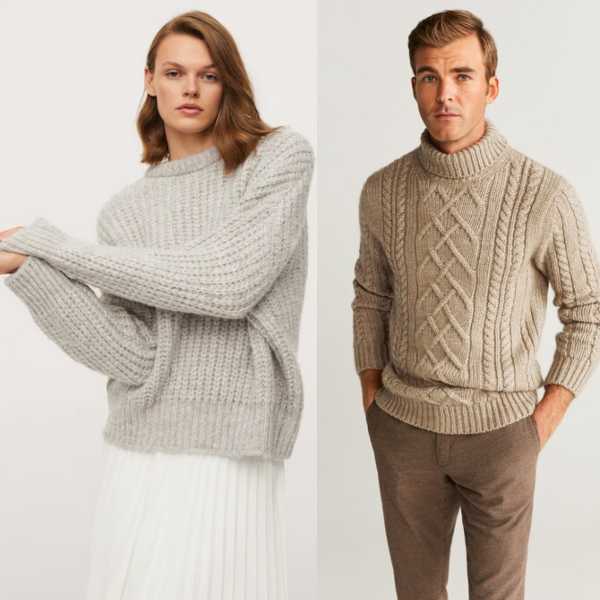 This winter knitted braided sweater is thick and warm. First, this perfect design round neck grey sweater is made with soft wool. Its market price is $79.99. On the other hand, we have a braided turtleneck sweater for men. Its cost is $89.99.
Also read: Zara's New Collection 2021 For Men and Women