5 must-read facts on Aníbal Marrero – husband of Alejandra Espinoza!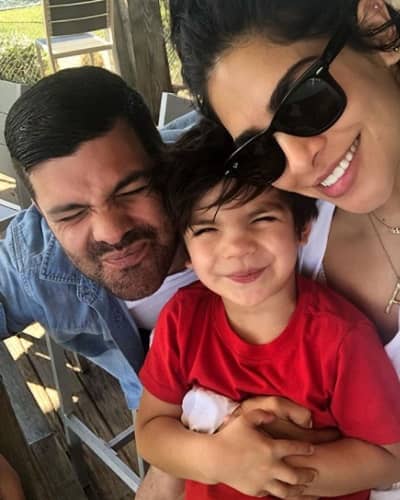 Anibal Marrero is a choreographer and artistic director. He has worked in shows like Nuestra Belleza Latina, Mira Quien Baila, and Latin Grammys.
Similarly, Anibal has also worked for Univision. Marrero is the husband of Mexican TV show host Alejandra Espinoza. Here are some must-read facts about Marrero.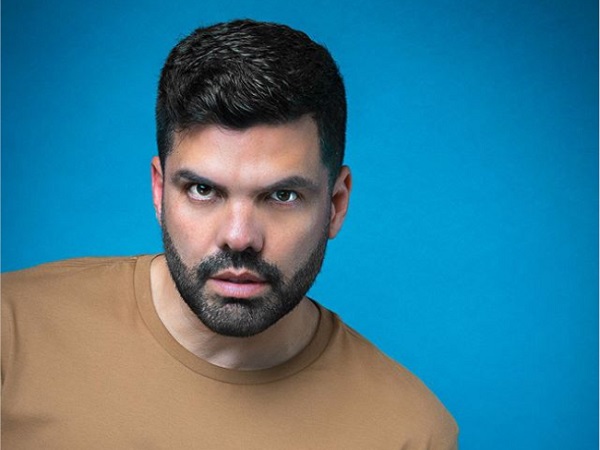 1) Anibal Marrero's age
Anibal Marrero was born on 27th September 1976 in Puerto Rico. He is 43 years old at present. His wife is 10 years younger than him as she is just 33 years old. He is Puerto Rican.
Also read Is Chris Lopez going to be a father again? Know about his relationship with Kailyn Lowry, children, trouble with the law, and 5 interesting facts
2) Anibal Marrero and Alejandra Espinoza's married life
Anibal Marrero and Alejandra Espinoza met each other on 28th March 2007 behind the scenes of the show Nuestra Belleza Latina. Marrero felt magic from the moment he saw her. He revealed,
"My assistant, Janet, told me: 'you have to see this spectacular Mexican, a skinny one (with attributes) so beautiful, she's beautiful, she's the best she's going to win …'"
Anibal hesitated due to his age being 10 years more than her. They both had a crush on each other and used to give sweets, cookies, and milkshakes. Their friendship grew more and more during the contest. Alejandra remembered,
"The day of the NBL semi-final was a very important moment in our relationship. I could not answer the question that touched me. I threw in the towel there, I said 'I'm not going to continue to be embarrassed.' I didn't want to go out anymore"
After the competition many months passed and they remained friends. One day he decided to share his feelings with her but she got upset over it. He asked her to be his girlfriend on 28th March 2008 after one year of meeting at the competition. Things worked out for them and on 10th September 2011, they walked down the aisle in a romantic wedding in Puerto Rico. The two have different likes and they did not imagine it would work out as they had a very less common interest.
Anibal and Alejandra both have different tastes in music. Anibal likes heavy rock while Alejandra hates it. Similarly, they have different food choices and had nothing in common. But it seems like the opposites attract theory made their love life successful. Recently on 10th September 2020, they celebrated their 9th Wedding Anniversary. Anibal shared a romantic video of them and wished Alejandra on their anniversary.
3) Anibal Marrero's children
In the year 2014, Anibal and Alejandra revealed that they were expecting their first child together. Their son Aiden Matteo Marrero was born on 11th March 2015 in Miami, Florida. He is 5 years old at present. On Aiden's 5th birthday, Marrero shared a video on Instagram which summarized his feelings to observe his son and enjoy life with him.
Aiden has an Instagram account made by his parents when he was just a year old. His account has gained more than 452k followers.
Also read 6 facts you should know about K-pop idol Jungkook look-alike Andrew Alexander's sister, YouTuber Ashley Alexander (Ur Mom Ashley)!
4) Net worth
Anibal Marrero has an estimated net worth of $500 thousand. As a choreographer, he earns a decent amount of money. Similarly, his wife Alejandra has a net worth of $1 million. They have a home in California. Alejandra revealed,
"Since we moved to this house, we've been very busy, and we couldn't find the time to organize and put everything in the right place. Right know everything is sharp!! The files, kitchen cabinets, closets, storage, EVERYTHING!!!"
Anibal Marrero has a huge number of followers on his social media accounts. His Instagram account has 320k followers. He has made more than 650 posts. He shares about his wife and son on his account. Likewise, he spends quality time together with his son.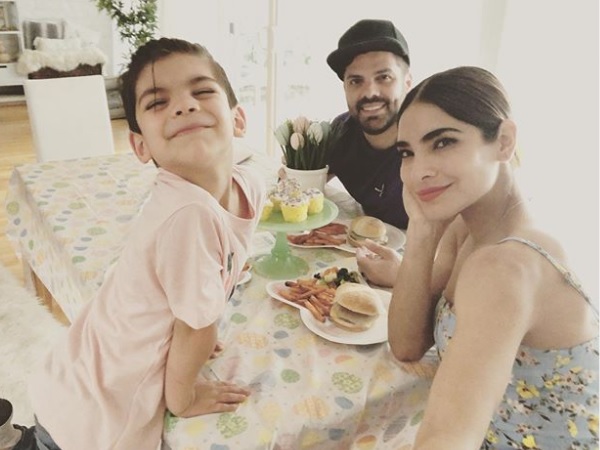 Talking about his Facebook account, he has 49.3k followers. He joined Facebook on 26th July 2012. Anibal had 22.9k followers on his Twitter account. Similarly, he joined the Twitter account in August 2009.
Short bio on Alejandra Espinoza
Alejandra Espinoza is a Mexican beauty queen, model, and TV presenter. She is famous for winning the first year of Univision's beauty contest show called Nuestra Belleza Latina in the year 2007. Read more bio…