5 Interesting Facts About Kanye West New Wife Bianca Censori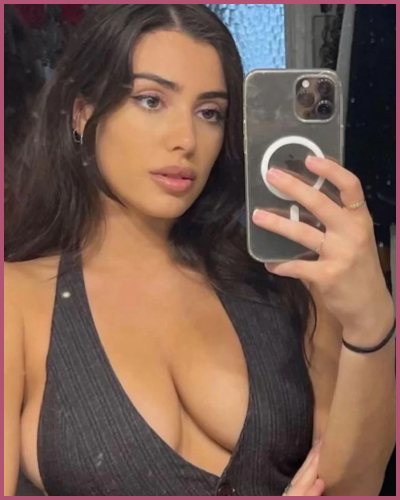 Controversial rapper Kanye West is now allegedly married to Bianca Censori.
The news comes just two months after Kanye's divorce from Kim Kardashian was finalized.
Last month, Kanye released a song titled 'Censori Overload' which was probably dedicated to Bianca.
---
1. Bianca Censori is Kanye West's New Wife
According to reports, Bianca Censori, 27, and Kanye West, 45, wed in a quiet ceremony in Beverly Hills, California on January 13th, 2023. Legally speaking, they are not yet married as they have not applied for a marriage certificate. However, according to TMZ,
"Still, he's treating her like wifey…Ye was wearing a wedding ring this week when he and Bianca arrived at the Waldorf Astoria in Bev Hills—and we're told the ring symbolizes his commitment to her following the ceremony." 
The couple was also spotted dining while wearing their wedding bands proudly on their ring fingers. Kanye West has not yet released a formal statement regarding his union with Censori.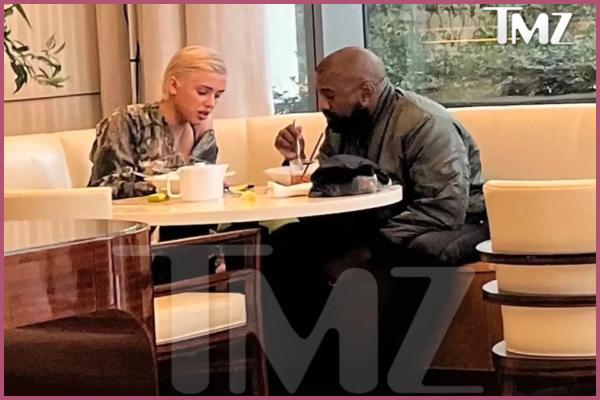 2. Bianca's Relationship with Kanye
Although it is unclear when exactly Kanye and Bianca first started going out, Censori has been working with his company Yeezy since November 2020. Currently, she works at the company as the Head of Architecture.
After their wedding rumors started, Bianca deactivated her Instagram account which had around 16k followers.
3. Kanye has already dedicated a song to Bianca Censori
Kanye West has already released a song about Bianca. Just last month, the legendary rapper released a song called "Censori Overload." It is clear that this song was dedicated to Bianca as Censori is her last name.
The song, originally shared through Ye's Instagram on December 7, 2022, samples Donny Hathaway's song "Someday We'll All Be Free". The song has since been deleted from his Instagram but it was captioned:
"Censori overload. The variable epitope library from the antigen promotes an immune response in the body."
Moreover, the opening line of the song seems to take a dig at his divorce from Kim:
"Wakin' up to 'I can't do this anymore' texts/And the Bible said I can't have any more sex 'til marriage."
Also read: Kim Kardashian Worries that Her Future Boyfriends will be Scared of Kanye West after What He Did to Pete Davidson!
4. Kim Kardashian does not like Bianca and has already responded to the wedding
Kim Kardashian has not yet made a statement regarding West and Censori's purported nuptials. She did, however, use Instagram to post cryptic messages in response to Kanye's recent marriage. The first one said:
"I am in my quiet girl era. I don't have much to say, just much to do." 
Her second message emphasized the importance of putting oneself first because a goat usually transforms into a black sheep. It read:
"Just remember, the black sheep usually turns into a goat. Keep doing you." 
Kardashian added that those who want you to succeed would work with you to achieve it. Kim didn't provide any additional information on these mysterious Instagram messages.
According to a source, Kim has always hated Bianca Censori since she thought she had a spark with West.
5. Bianca Censori had her own jewelry company
After graduating high school, Bianca Censori started her own jewelry brand called 'Nylons'. In a 2016 i-D story, she reflected on her journey:
"I started playing around with mesh, then putting crystals inside the meshing, just making really simple thin chokers."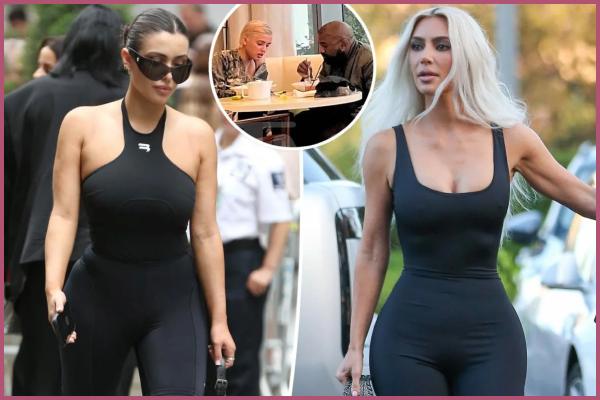 You may also like to read: A New Member in the Family! Family of Bianca Finally Opens Up about Her Secret Wedding to Kanye West