Splitsville! Lesbian Couple, After 5 Years Of Marriage Sara Gilbert Filed Divorce From Wife Linda Perry! Insights Inside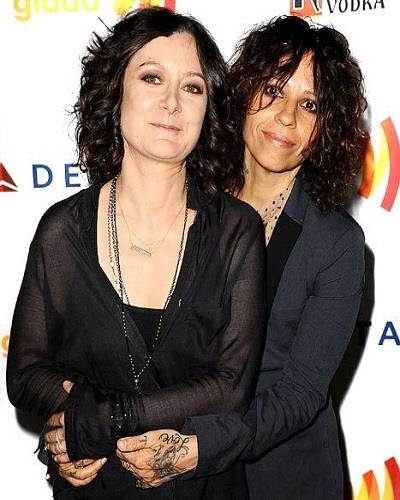 The famous pair of Hollywood Sara Gilbert and her wife Linda Perry were happily married for five years. After being together for nearly 6 years, they decided to part their ways from each other. Hollywood's one of the most powerful lesbian couples has announced their separation.
Sara Gilbert and Linda Perry Divorce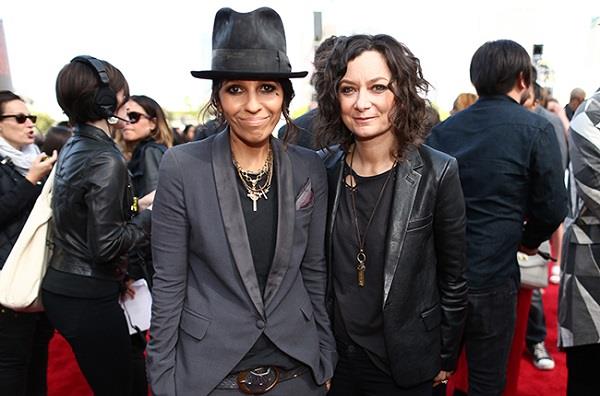 The famous Hollywood producer Sara Gilbert and mega-producer Linda Perry filed for divorce. They mentioned 'irreconcilable differences' as the reason for divorce. As per the report, Sara filed for the divorce from her wife at a Los Angeles courthouse on Friday, Dec. 27.
Moreover, in the separation file, she also mentioned that neither of them will get spousal support from each other. The American producer went for the separation just a few months ahead of their sixth wedding anniversary. Though the news of their divorce is all over the internet, neither of them have come in front to explain the reason to part their ways.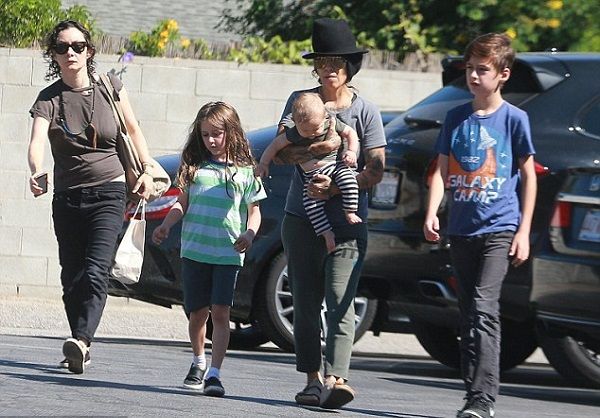 However, back in April Gilbert decided to leave the CBS 'The Talk Show' after her nine years in the network. She, then, mentioned she is leaving the show to spend more time with her family and children. Afterward, she hosted the last show, which aired in August, her wife made a surprise visit along with daughter Sawyer. People are still unsure why Hollywood's most powerful lesbian couple went for divorce after five years.
You may also read- RHONJ's Teresa Giudice and Joe Giudice Are Splitting After 20 Years Of Marriage!!
Relationship journey of Sara Gilbert and Linda Perry
Sara and Landa started dating back in 2011 and after two years in April 2013, the duo got engaged. The duo together shares 4½-year-old son Rhodes Emilio. Perry is also a step-mother to her two kids, Levi Hawk, and Sawyer Jane. At the time, Perry proposed her lady love for marriage with a music-themed picnic.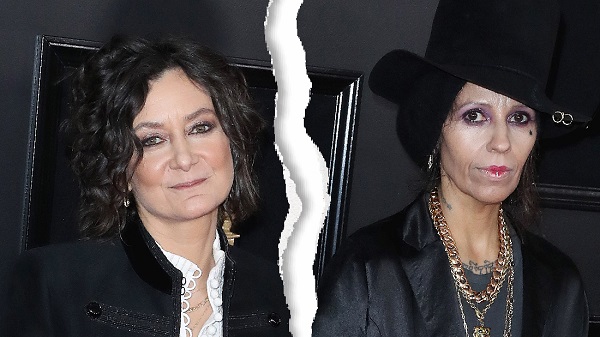 Eventually, after a year after popping the question, the duo shared the vows in March 2014. 'The Talk' co-star Aisha Tyler who attended their big day called the event "the most beautiful ceremony at sunset overlooking the ocean." Sara and Linda were together for nine years before they decided to part their ways.
Linda Perry's statement about Sara before their separation
The meg-producer Linda Perry was very vocal and open about their relationship. Back in late November, she stated that the couple will not be having any kids as Gibert can't carry kids any longer. Furthermore, she stated:
"Sara can't have any more kids. That part's done. We barely squeaked out this one."
The mega-producer Perry who is also a step-mom to Levi and Sawyer said she will focus on mentoring their children after the news. Furthermore, she also stated: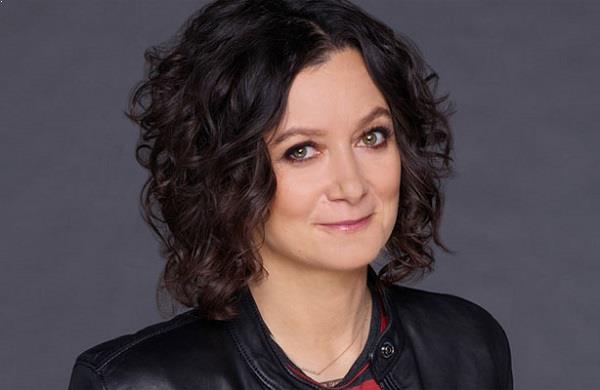 "I love kids. I'm always doing panels. I'm always trying to teach kids. My artist friends are always bringing their 13 year olds to my studio, like, 'OK! Do your thing!' So it's fun. There are always kids. There's always somebody that needs you."
In one of the interviews, she was very excited about the holidays with her partner and children. At the time, she also mentioned that Sara is not a very festive person. Further, she explained her statement saying:
"Before me, Sarah did nothing. There was no Valentine's Day, there was no Halloween, there was no Christmas, there was jack s— in that family before I showed up! I introduced the kids to Halloween, Christmas — it's a Jewish family but I brought Christmas in. … I'm basically pushing my traditions," 
More About Sara Gilbert
Sara Gilbert is an American actress who received two Primetime Emmy Award nominations for the ABC sitcom Roseanne 1988-1997. She is also famous for his role in The Big Bang Theory. See more bio…
Source: pop culture, PEOPLE, E!News, Advocate