50 Cent Slams and Criticizes Madonna for her Recent Seductive Social Media Posts!
50 Cent slammed Madonna publicly for her back-to-back controversial TikTok videos.
The rapper shared a screenshot of Madonna's latest TikTok video where she mouthed the lyrics of Vent.
Alongside the screenshot, the rapper wrote some shady comments dedicated to the singer.
---
50 Cent does not approve of Madonna's infamous TikTok videos
50 Cent is not afraid to speak his mind and when it comes to shading Madonna's crazy TikTok videos, he is definitely up for it.
The rapper, whose real name is Curtis James Jackson III, took to his Instagram to share a screenshot of the Papa Don't Preach singer's latest TikTok video where she stared sharply at the camera and sang the lyrics to Keem's song Vent.
The Candy Shop rapper's headline said that the Queen of Pop was using the music for clout and called it pathetic and disturbing.
The 47-year-old rapper captioned the screenshot:
"👀I told y'all grand ma [sic] was on bulls–t! like a virgin at 64 LOL,"
Jackson's 28.5 million followers were also supportive of his statement. One fan commented:
"she look possessed.."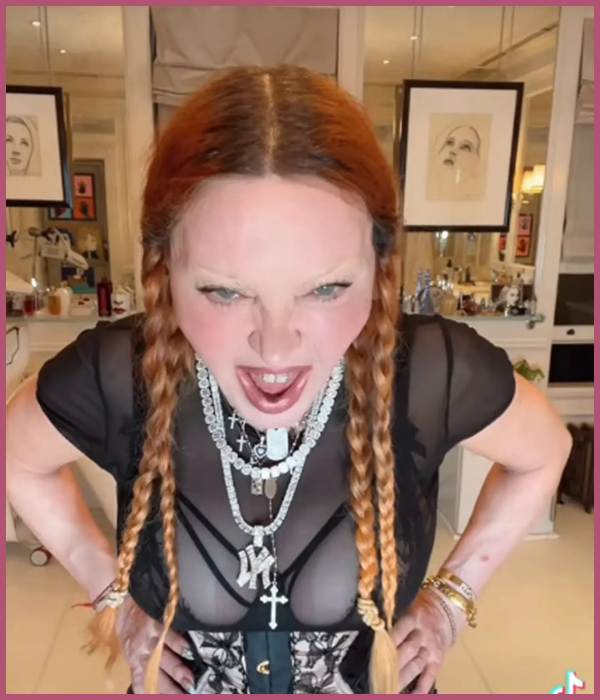 Another one added:
"What happened to her face 👽 whole legacy down the drain 😂😂😂😂,"
One fan bluntly said:
"Yeah something isn't right with her,"
This is not the first time Curtis slammed the Like A Virgin singer for her inappropriate behavior. In June, Cent compared one of her risque photos to aliens.
Referring to her age, Cent wrote at the time:
"I hope she didn't make her kids take this picture. LOL at 63 somebody tell her to chill out please,"
Also, Read Fans are not Happy with The Queen Of Pop Madonna's new Disturbing TikTok Video!
Madonna and Cent used to be good friends
The Vogue singer was quick to slam Curtis, who used to be her close friend once, who criticized her lingerie photo last year.
Madonna, at the time, captioned an IG story selfie  of them together and captioned:
"Here is 50 Cent pretending to be my friend,"

"Now you have decided to talk smack about me. I guess your new career is getting attention by trying to humiliate others on social media. The least elevated choice you could make as an artist and an adult."
After Madonna's statement, Cent issued an apology saying that he did not intend to hurt her feelings. But the Far Away singer clapped back calling his apology fake and bullshit.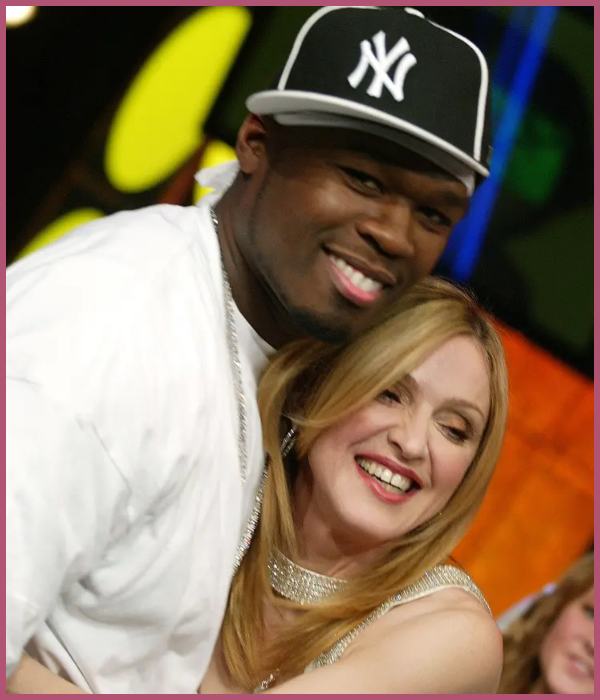 Cent is not the only one disappointed with the singer's controversial actions. Last month, Cardi B expressed her anger over Madonna's suggestion. The Queen of Pop suggested that Cardi's hit song WAP owed its sex-positive ethos to the Material Girl's legacy.
In a since-deleted post, frustrated Cardi wrote:
"I literally payed [sic] this woman homage so many times cause I grew up listening to her …she can make her point without putting clown emojis and getting slick out the mouth,"
Calling Madonna a disappointment, the American rapper added:
"These icons really become disappointments once u make it in the industry that's why I keep to myself."
Also, Read Madonna, 64, share topless pictures as she shows off her bare breasts