6 Interesting Facts About The Survivor Frannie Marin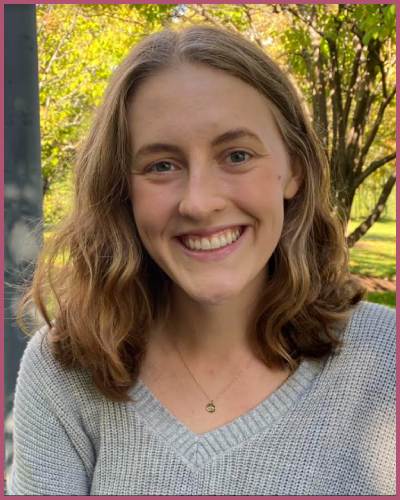 Frannie Marin is a contestant on season 44 of 'The Survivor'.
She works at the CHA Center for Mindfulness and Compassion as a Clinical Research Coordinator.
---
1. Frannie Marin: Age, Parents
Frannie Marin was born on March 13, 1999, in St. Paul, Minnesota. As of 2023, her age is 23. There is no information about her father but she is very close with her mother, Elizabeth.
She spent her childhood in St. Paul, which is also the hometown of her fellow season 44 contestants, Carolyn Wiger and Sarah Wade.
2. She has a psychology degree from the University of Massachusetts
In 2013, she joined Hill-Murray School after finishing middle school, and during her high school years, she was involved in extra activities such as theatre and volleyball.
Frannie was also a member of different clubs like Pioneer Performers, French Club, Breakfast Book Club, and Speech Team, as well as the school's choir and the National Honor Society.
She graduated in 2017 and went on to achieve a perfect score on her Medical College Admission Test (MCAT).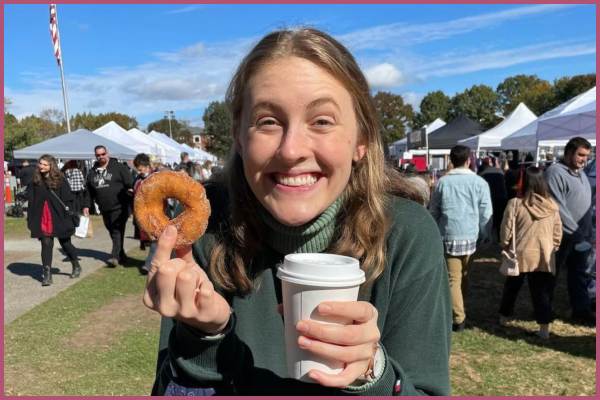 After graduating from high school, Frannie attended the University of Minnesota in 2017 and continued to participate in various extracurricular activities, including the University Honors Program and the Choir.
In the fall semester of 2019, she studied Positive Psychology under the DIS – Study Abroad program in Copenhagen, Denmark.
In 2021, she earned her Bachelor of Science degree in Psychology, with a minor in Integrative Neuroscience.
Also, read: Another death by Lewy Body Dementia! Survivor star Roger Sexton died at 76!
3. Frannie Marin works as a Clinical Research Coordinator
Frannie Marin started working as a Receptionist Manager at Serenity Nails & Spa in October 2015 and kept working there until February 2020.
In an interview with Entertainment Weekly, she shared that she worked in a busy nail salon where she had to balance the needs of customers and 20 Vietnamese women, some of whom were older than her and did not speak English.
"I worked at an intense, high-traffic nail salon for five years, where I had to balance the needs of customers with those of 20 Vietnamese women, many twice my age and with ranging language barriers."

She added:
"I had to navigate very different perspectives to keep everyone happy, sometimes with grown adults literally screaming in my face about their nails."
In November 2018, she became the Co-Founder and President of Integrated Metabolism and held the position until May 2021. She also worked part-time as a Research Laboratory Manager for Mann Lab.
In May 2020, she became a part-time Undergraduate Research Assistant for RIMA Lab but left both Mann Lab and RIMA Lab in May and August 2021, respectively.
The following month, she joined the CHA Center for Mindfulness and Compassion as a Clinical Research Coordinator and has been working there till now.
4. Marin already has a connection with Matt Blankinship
Frannie Marin and Matt Blankinship quickly established a bond with Soka Tribe and she even referred to them as inseparable "dorky magnets". Matt, a software engineer from San Francisco, recently ended a relationship and has been open about it.
Some members of the tribe are concerned about their closeness, as Survivor is unpredictable and it could potentially be used against them. However, host Jeff Probst is thrilled about this connection, as it's the first one in a while and he hopes it lasts.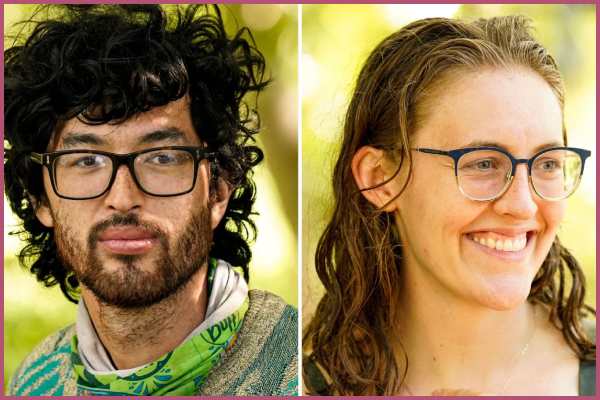 " [It's] our first showmance in a very long time… I won't say anything other than if it lasted, it would make me very happy."
It's worth noting that Frannie is queer and proudly displays a rainbow flag on her Instagram bio. Although she hasn't mentioned her sexuality on the show, her connection with Matt may just be a friendship.
Read more: Meet Survivor cast Tyson Apostol and His Angle with Wife, Kids, and Family!
5. Frannie Marin is a member of the LGBTQ+ community and is single
Frannie doesn't appear to be in a romantic relationship at the moment. She is a proud member of the LGBTQ+ community.
She is known for her adventurous and carefree personality and has been a fan of the show 'Survivor' for a long time. Moreover, her 20th birthday cake was themed for the show.
6. She is the youngest female contestant on the show
Frannie is the second-youngest of the Survivor season 44 cast, and also the youngest female contestant.
The show's youngest member is the 20-year-old NASA engineering student, Carson Garrett.
Other female contestants on the show are Jamie (35), Lauren (30), Maddy (28), Claire (25), Heidi (42), Carolyn (35), Helen (28), and Sarah (26).
You may also like to read: Erika Casupanan won the Survivor season 41! 4-facts about him