6 Interesting facts on 'Love Is Blind' star Cameron Hamilton!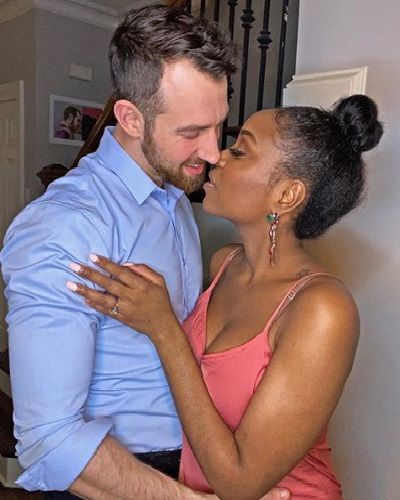 Cameron Hamilton appeared on the show Love Is Blind where he found the love of his life Lauren Speed.
---
Here are some interesting facts about him.
Facts on Cameron Hamilton
1) Age:
Cameron Hamilton was born on 3rd July 1991 in Lee, Maine. He was raised there as well. He is 31 years old at present.
2) Education:
Cameron Hamilton attended Bates College and graduated with a Bachelor's degree in Psychology. He majored in psychology and completed an empirical thesis entitled "Applying the Choice Blindness Paradigm to Moral Judgments". After that, he attended Georgia State University.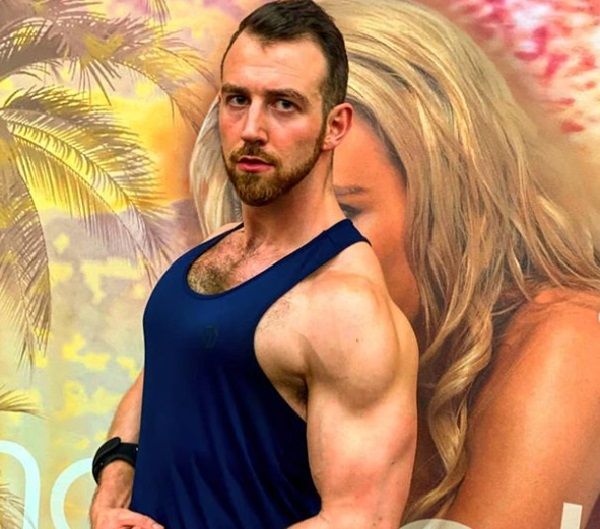 He graduated with a master's degree in Neurophilosophy. Cameron studied the intersection of neuroscience and philosophy of mind in order to investigate topics. He published a master's thesis titled, "On the Possibility of Robots Having Emotions," which explores this question and analyzes several implementations of robotic emotions.
Likewise, Hamilton attended the University of Georgia and graduated with a master's degree in Artificial Intelligence. He earned a Master of Science in Artificial Intelligence (M.S.A.I.) degree program offered by the interdisciplinary Institute for Artificial Intelligence.
Also read 6 interesting facts on photographer Madison Parker!
3) Work experience:
At Bates College, he worked as a Web Manager and Web Designer. He worked there for 2 years and 4 months. He designed web pages for the Office of Communications and Media Relations showcasing student life on campus. After that, Hamilton worked at Georgia State University as an Instructor of Record.
For seven years, he worked as Wildland Firefighter in Maine Forest Service. His responsibilities included locating and neutralizing fires and fire hazards, constructing helicopter landing pads, and planning methods for attacking fires, and fire hazards.
Cameron worked as a freelance Data Scientist where he delivered custom artificial intelligence and data science solutions for clients through Upwork.com.
During the show, Love Is Blind he was identified as a scientist. He said,
"I started my own AI consulting firm and have been doing work for clients like CNN and Cornell Medical College,"
Hamilton added,
"Being a scientist is an integral part of my identity," 
Cameron founded the company Alliance AI in May 2019. His company focuses on matters dealing with artificial intelligence. It offers time series forecasting, natural language processing, information retrieval and data cleaning, and many more.
4) Married life with Lauren Speed:
Cameron Hamilton and Lauren Speed met each other in the show Love is Blind. They were a perfect match for each other. They decided to get married in 2018 before the show even aired on television.
Hamilton said,
"Every day that we've spent together has been a blessing to me. There's so much I love about you. You make me want to be a better man and you have everything that I need in a partner. I feel very blessed to have you in my life."
He added,
"With Lauren, in no time at all I knew I wanted to marry her, so if she were to say no, I don't know how long it would be until I'm alright again or if I would ever be alright again."
Since then they are happily married to each other.
Also read Who is Fiffany Luu aka Tiffany Luu? Some interesting facts about her!
5) Social Media:
Cameron Hamilton has around 1.9 million followers on his Instagram account. He is following accounts including Renee Elise Goldsberry, John Colaneri, Jennelle Eliana, Ellen DeGeneres, and many others.
His first Instagram post was on 7th May 2019. Being busy with his work, he makes time for workouts. His wife Lauren Speed also makes an appearance on his Instagram.
Hamilton has more than 51.2k followers on his Twitter account. He joined Twitter in February 2020. He makes tweets regularly on his account.
Also, he also has a YouTube channel Hanging With The Hamiltons. His family channel has gained more than 634k subscribers.
Cameron posts regularly on his channel with his wife. They started their channel with the first video on 8th March 2020.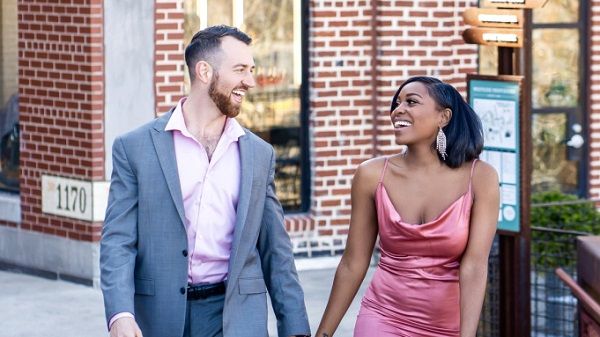 6) TV shows:
Cameron has appeared in many TV shows like The Ellen DeGeneres Show, The Today Show, Watch What Happens Live with Andy Cohen, and Entertainment Tonight. Hamiltons have also featured in publications, such as The New York Times, USA Today, Elle, Glamour, Paper Magazine, Vanity Fair, MIT Technology Review, and many others.