7 Most Expensive Wedding Cake Of Celebrities!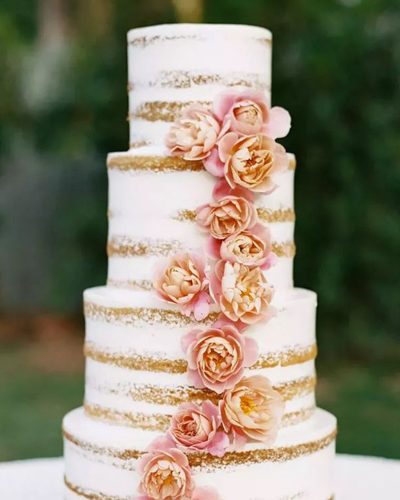 All the weddings are exciting and fun to go but some are more extravagant and luxurious. While some of the celebrities like to have a simple wedding in their backyard, some go over the top. Not only the venue and the wedding attire but their wedding cakes are too full of luxury. Here are the top 7 most expensive wedding cakes these celebrities had at their wedding.
7. Kim K and Kanye West's $6,685 cake
Kim is not a new name when it comes to luxurious things. It was nothing different for her big day with her husband Kanye West. The couple had a luxurious venue with amazing decorations and the wedding cake was not less.
They had a $6,685 7 feet tall and 7 tier vanilla and berry cake. All white cake had a fruit layering and white frosting on the outside.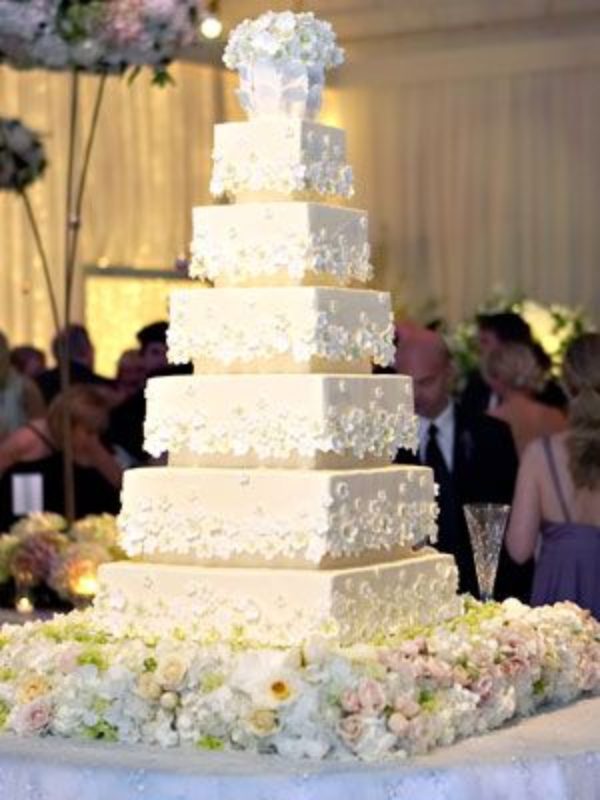 6. $7,000 wedding cake of Micheal and Catherine
Another on the list is Michael Douglas and Catherine Zeta-Jones. For the wedding of Micheal and Catherine, Sylvia Weinstock designed a 10 tier vanilla and buttercream confection. The outside of the cake had sprays of white blooms. Some of the wedding attendees mentioned they had to take off two-tier to take the cake inside.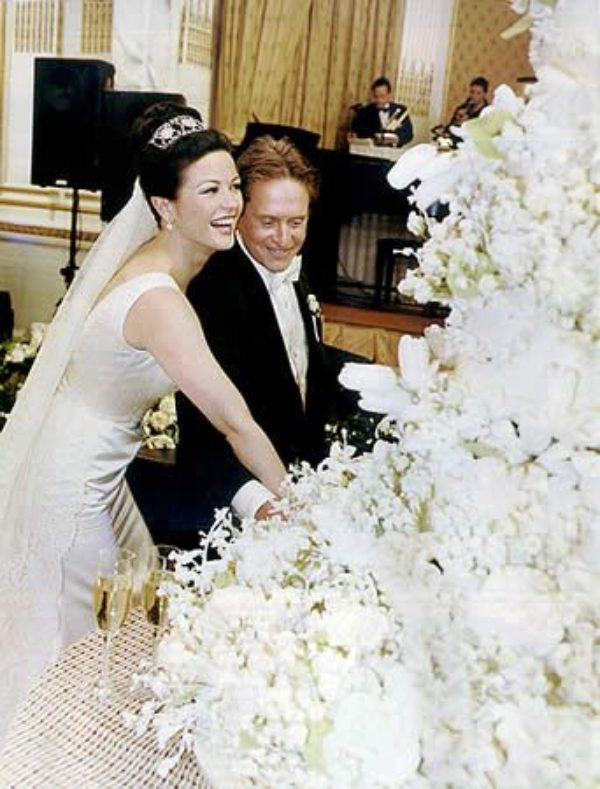 5. Gluten-free cake of Chelsea Clinton and Marc Mezvinsky
The wedding cake of Chelsea Clinton and Marc Mezvinsky was fancy and healthy at the same time. They had an $11,000 gluten-free cake on their big day. The white stark vanilla fondant covered a gluten-free vanilla sponge layered with chocolate mousse. The cake also had 1,000 sugar roses, calla lilies, and orchids.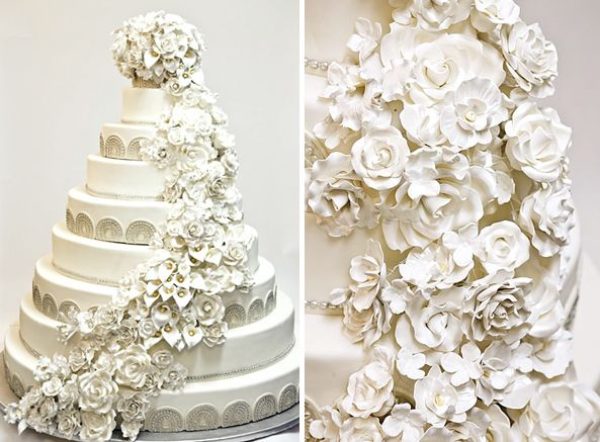 4. Eddie Murphy and Nicole Mitchell's $25,000 cake 
The wedding cake of Eddie Murphy and Nicole Mitchell caught all the eyes. In their 1993's wedding, the couple had a $25,000multi-tiered white icing cake. The cake was overflowing with sugar roses in pastel shades.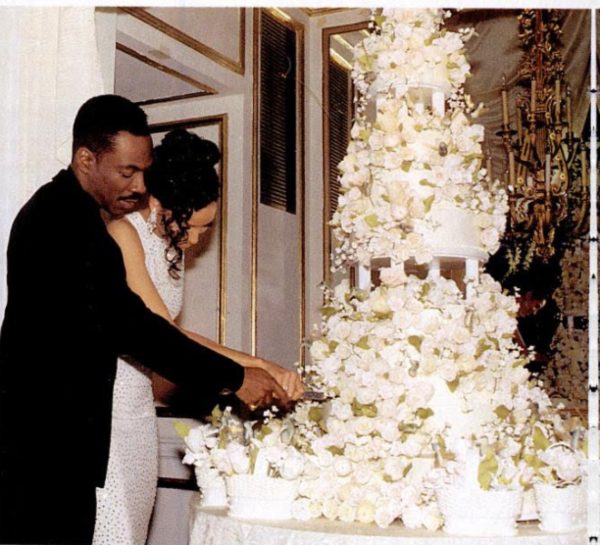 3. 12-feet cake of Liza Minnelli and David Gest
Liza and David really went all out for their wedding cake. The 12-feet cake cost around $40,000 which could easily hide a person behind it. It had a complicated stark white and black colors confection. The cake designers completed the cake with stripes of sterling silver leaf and a multitude of stunning red and purple sugar roses.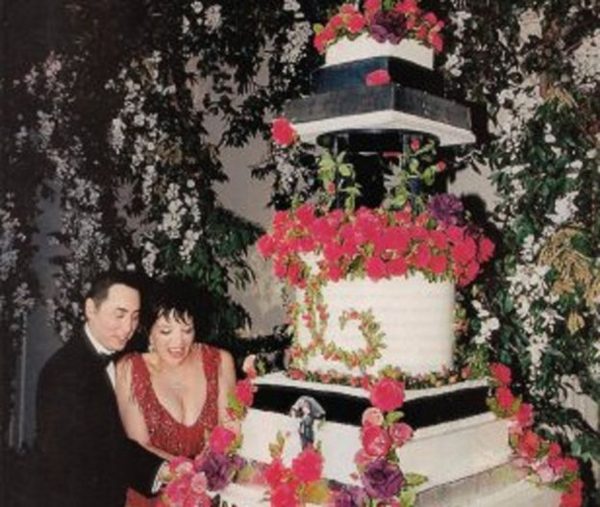 2. Flower-themed cake of Princess Diana and Prince Charles
The royal wedding gives a statement on itself. The cake for the big day of Prince Charles and Princess was for $40,000. The masterpiece had a floral theme with roses, lilies of the valley, and orchids. It also had the Prince's family's royal coat of arms. It was only one of the 27 cakes made for the big day of the royal couple.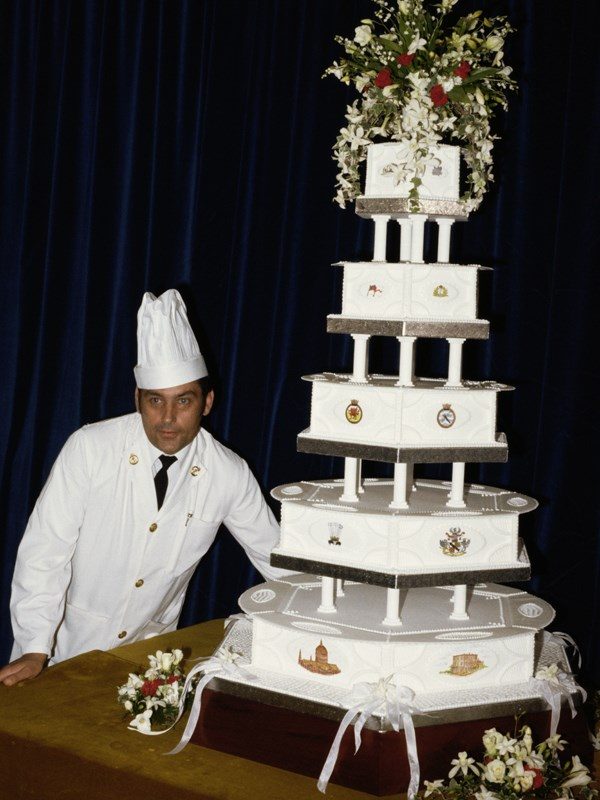 1. $80,000 wedding cake of William and Kate
The wedding cake that falls for the most expensive cake is for another royal couple. To officiate the wedding of William and Kate, they brought an eight-tier fruitcake with white icing and 900 sugar paste flowers. The cake also had 17 different kinds of flowers which included English rose, Scottish thistle, Welsh daffodil, and Irish shamrock and Lily.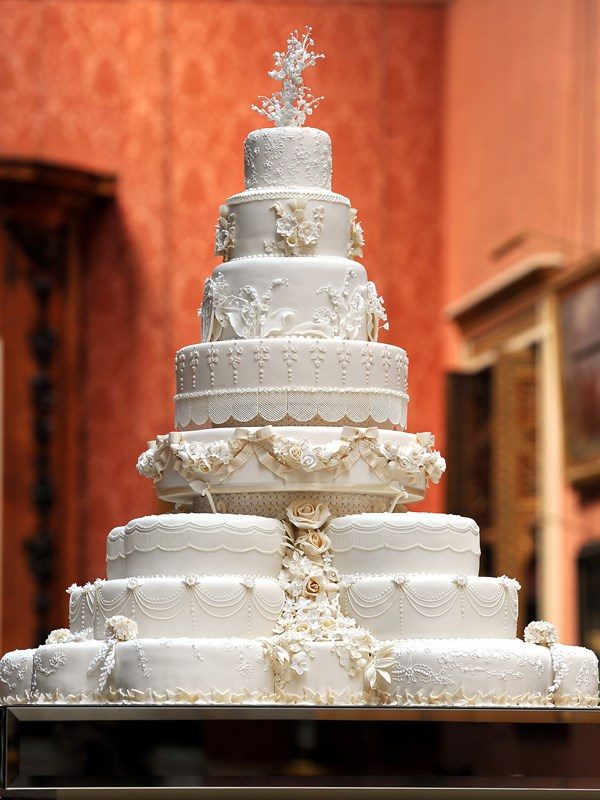 Also read 10 Most Unique And Creative Ways For The Gender Reveal Of Unborn Baby!