75 years old actress, Jennifer Bassey is married to George Bamford! Congratulations to the newly weds. Know how the couple's affair started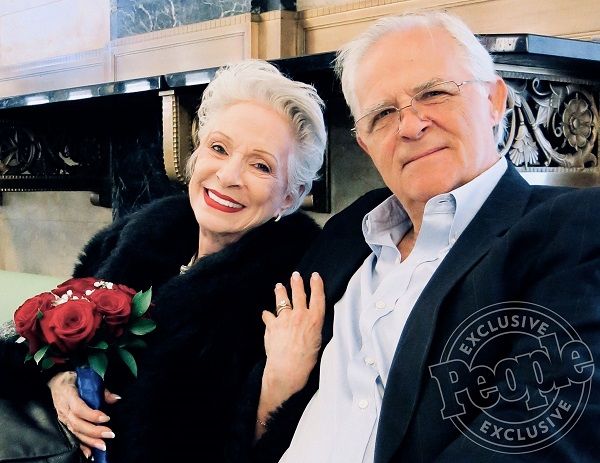 Age is just a number! if you really want to achieve what you want, nothing in the world can stop you from achieving it. Not just related to your hobby or passion, you can also achieve your love and get married to the one you love when you want to, irrespective of the age.
The 75 years old American actress, Jennifer Bassey is newly married. She tied the knot with George Bamford.
Jennifer and George got married on April 19, 2018, at the City Clerk's Office in New York City. In 2018, she has been nominated for the Daytime Emmy Award for her TV series, Anacostia.
All My Children star, Jennifer Bassey says,
"We filled out the paperwork and went into a room and we were married."
Their wedding ceremony was short and sweet which was officiated by Angel(officiant's name). After they were announced husband and wife by Anger, George told his new wife,
"We just got married by an angel."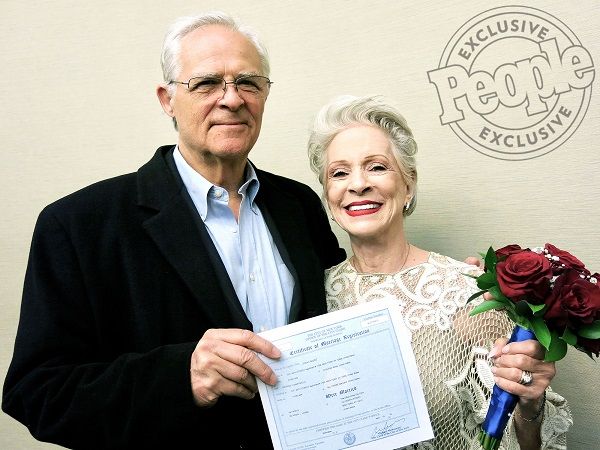 Jennifer after the marriage,
"As we were filling out the paperwork, George asked the clerk how much will the cost of the paperwork be and she replied $45. I then asked her, 'How much does it cost to get divorced?' She replied, sternly, 'We don't do divorces here.' Bureaucrats have no sense of humor."
Their wedding was quick and simple, after their marriage, they went to Little Italy for their first meal as the man and wife. She says,
"We went off to Little Italy, which was close by, and [our dear friend and witness Anya Lukianov] took us for a fabulous Italian meal."
You may like to read The world's oldest and longest-married couple: Julio Cesar Mora and Wladramina Maclovia Quinteros make it to the Guinness Book of World Records!
Affair and Proposal
The couple met via their mutual friend. Prior, ABC actress, Bassey met George, she was married to playwright and screenwriter Luther Davis for three decades. But unfortunately, Luther expired in the year 2008. George also had a similar background as he was also married but lost his wife due to cancer.
She says,
"I never dreamed when I met George it would turn into this — that we would [develop] feelings for one another. I thought I had 30 great years with someone else, and maybe I won't meet anybody again, and that's okay. But it just happened."
It is said when you meet the right person, you know it. It was very comfortable and easy to talk to and share things from the day they met. According to Bassey,
"When you're supposed to be with a person, it's very natural. And from the first minute we met, it was very comfortable. It's almost like a past life experience — we've been together before and this was supposed to be happening."
The lovebirds spent most of their time in New York watching movies, exercising, meditating, and spending time with friends. They also used to travel and holiday in places like Ireland, London, France, Australia, New Zealand, Florida, and Los Angeles.
When the couple went to Waikiki, Hawaii for a vacation in November 2017, George proposed to Jennifer. And she said "YES!" After they were engaged, they were cast together for theatre, about autism and dementia.
Also read Matt Dawson, former England rugby player and his wife Carolin divorce after nine years of married life!
Children from past relationship
From Jennifer's previous marriage, she has a son, Christopher Emery. Christopher is the Chief Enterprise Architect for the U.S. Securities and Exchange Commission.
While George has a daughter from his prior relationship but her name is unknown.