8 couple trends on TikTok! Also know who followed these trends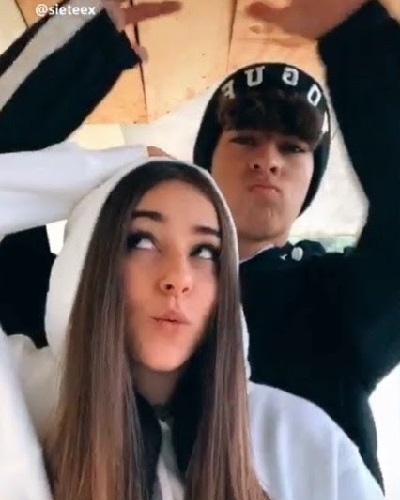 Couples on TikTok are following many trends.
Here are a few trends couples follow on TikTok.
---
1) Getting mad in the car/ throwing partner's hand away:
Some couples are following this trend where the boyfriend puts his hand on his girlfriend's thigh. Then the girlfriend throws his hands away and pretends to be mad. It happens a couple of times to check the reaction of their partner.
TikTok star Abbie Herbert, @rebaryan4, Janet Sandoval, and many others have tried this trend. The original sound of Abbie Herbert has been used by 40 more people.
2) Swapping clothes:
Not just couples but many people are following this trend of swapping clothes with another gender. This trend is most common in couples. This trend has been going up since 2018. The other variation of this trend is 'flip the Switch'. It was set on the 2018 Drake song Nonstop.
TikTok stars @babyfaceniko, Lynn Laura Peters, JUANFE, and many others have done this trend.
Also read Five Best Mindblowing Tiktok Trends And Challenges That Went Viral On The App!
3) Walking out without clothes on a partner:
The trend that took all over TikTok during the coronavirus pandemic was walking out without clothes on their partner. During quarantine, many couples did this trend to their partner. They captured the reaction of their partner.
Some partners were busy with their work while the partner walked out naked. TikTok Jacob Fraizer, @the_real_parisss, and many others followed this trend.
4) My ex texted me getting a reaction:
Another trend that couples have been following on TikTok is 'my ex called me'. Usually, girls are seen following this trend on their partners. They tell their partner that their ex-boyfriend called or texted them. They get the reaction of their partner that way.
This trend has been followed by Sebas & Espe, Brooke Ashley Hall, Kelley Price, and many others. There are multiple videos made on this trend. It is one of the popular trends that has been going on.
5) Sharing your love story:
Sharing how you met or your love story is also a popular trend on TikTok. TikTok shares their first picture together and recent pictures and writes their love story. It is also one of the popular trends which have been followed by many.
They share about how they ended up together on TikTok. This trend has been done by Valencia, firstspokengaming, BATSHEVA, and many others.
6) Answering who does what couple's questions:
Couples are also doing answering questions with their partner. There is audio clip of some questions of who does what. They point out each other for the answers. This challenge has different variations.
This trend is done by Marina Kaye, Vicky&Mya, athenaashleybates, Jess McLean, and many more.
Also read 10 Celebrities who have not made TikTok yet!
7) Continuous fake notification sound reaction:
Another trend that is taking space on TikTok is fake notification sound to check partner's reaction. In this trend, they play the fake notification sound where it seems many messages are coming in their partner's phone.
They check the reaction of their partner in this trend. This trend has been done by Betsy Centeno Vargas, Eleanor Clark, Noelle, Kataaa, and others.
8) Being my partner for a day:
This is the ongoing trend when the partner behaves like the other. In this trend they show how their partner acts in real life. Sebas & Espe did this video where she acts like her husband who makes a mess in the house.
Many users found these videos relatable and loved these types of videos.