8 Amazing DIY Nail Art You Can Do On Your Own At Home With Minimun Tools Around You!
DIY Nail Art is quite a game-changer for ongoing social distancing due to the pandemic. With all the closed salon and nail places, you may have thought about doing some nail art.
Here are some of the simple ideas with the minimalistic tool around your house for some amazing arts. You can play with the colors as you like and customize some steps to give your own looks.
8. Dual Tone DIY Nail Art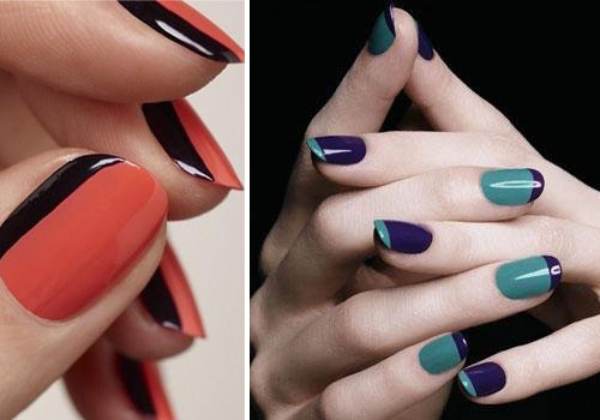 If you have two colors that you like and scotch tape, you are all set for this DIY art on your nail. To have this amazing art on your nail you have to first put the first coat of polish as a base. You can go for a darker shade on the base as it will pop up. Leave it for a while to dry to you can put tape over it.
Remember, if you don't let the base coat dry, it will mess up after you put tape over it. Then, cut the strips of tape and stick them on your nail on the direction you like. Apply a layer of another color on your nail. Let the second coat dry for a while and simple pull the tape. You will get amazing nail art on you nails with minimum tools.
7. Classic Polka Dots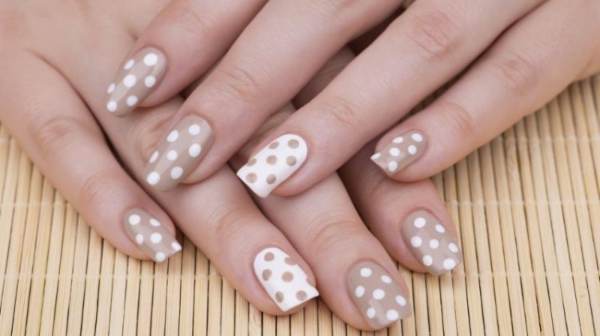 Polka Dot Nail art is one of the classic and elegant styles to have on your nail. You will need two colors of your choice but make sure the base coat to be the darker color. Also, grab a clear nail polish to top it off. To add the dots you will need a nail art brush which you replace with some art brush or a bobby pin.
Put a two-layer of dark color as a base of your nail and let it dry for a while. Afterward, take a nail art brush or another similar tool like an art brush or bobby pin. Press the tip of the bobby pin or the nail art brush on the nail to draw a polka dot. You can decide the size of polka dot on what you like on your nail. Furthermore, you can also customize with only a plain base on your ring finger.
Now, top of your nail art with clear nail polish to seal it.
6. Splash On The Nail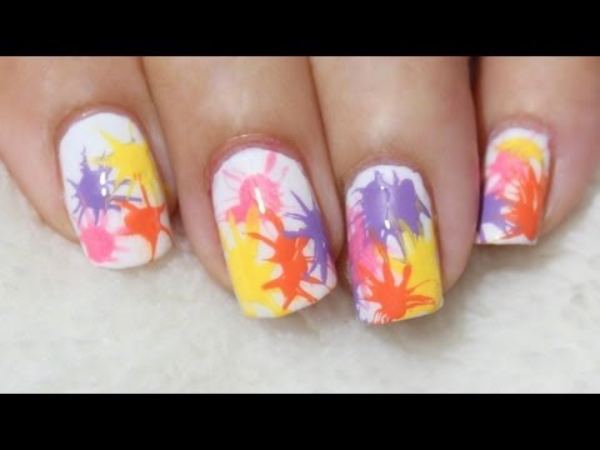 This is one of the most colorful and easiest Nail art you can try at your home. First, start with a white base on your nail. Now, take a stiff art brush and dip it in a bright-colored polish and also pour some other colors on a clean surface. Dip the brush on the colors and firmly stroke the brushes on the white base of your nail.
Redo the step couple of times with different colors to get the colorful art. You can clean the areas around your nail with cotton afterward.
5. Water Marble DIY Nail Art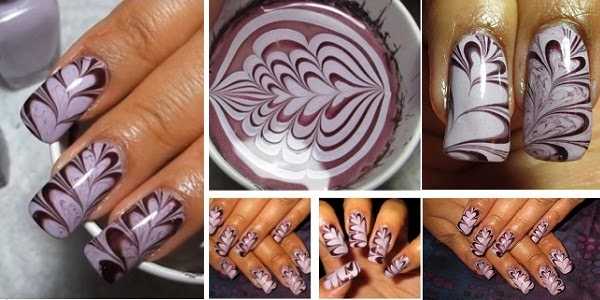 The Water Marble DIY Nail Art can make you extremely stand out if done properly. You will just need two or three colors of your choice, a toothpick and a bowl of water. You will take a bowl of cold water and drop a few drops of nail polishes of different colors.
Now, you can create some designs with the toothpick. After you are happy with the design you made put your finger asap. You have to do this art individually on all the nails. Now, you can top the art with a clear polish to give it a shine.
4. Hearts on the nail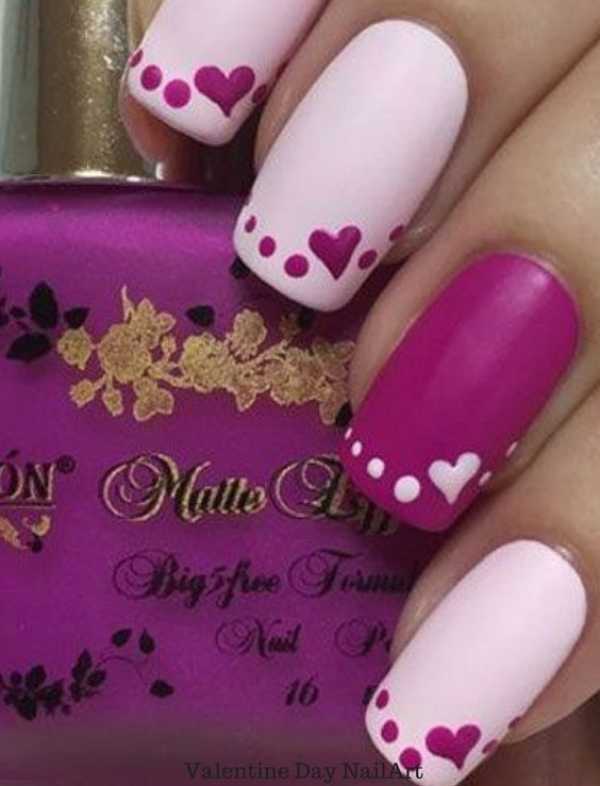 Having a heart on the nail can never fail to make your nail look amazing. You can make a perfect heart on the clear base on the nail with the toothpick. Put a clear base on your nail and let it dry. Now, make a two equal-sized dot with red color. Drag both the dot towards you just a little bit at a 45-degree angle. It will make a perfect heart after the line meets together.
3. Vibrant Neon DIY Nail Art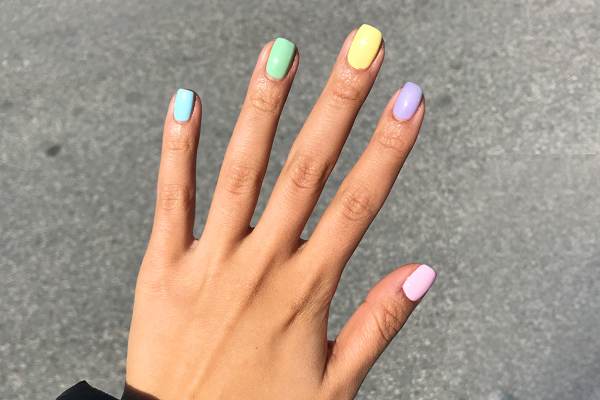 If you opt for the simple nail art with not-so-colorful choice, vibrant nail art is perfect. You can use bright neon colors (you can also go with more than one color). Now, to make your nail really pop, you can use a white base coat before putting the neon colors.
You may also read- 10 Harmless Pranks You Need To Pull On Your Boyfriend/Girlfriend To See Reaction!
2. Snake Skin on your nail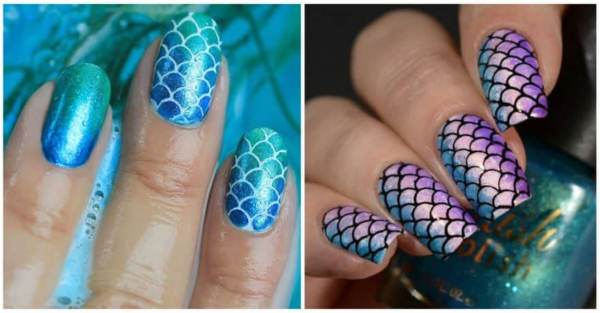 You will need a small piece of meeting material, a sponge, and two vibrant colors that can pop out. Firstly, put the first base with the color of your choice and let it dry. Now, place the meeting cloth on your nail tightly and dab the other color above it. You will get an amazing snakeskin art on your nail.
1. Rubberband manicure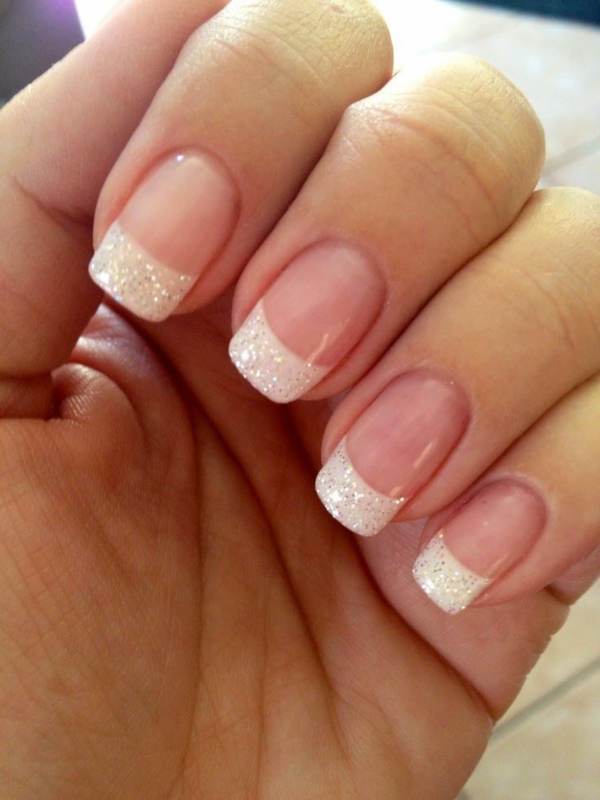 To get that perfect French tip art, you will just need a rubber band and the color of your choice. Make a knot on the rubber band and put on a loop on your nail. Put a base nail polish on your nail with the color you like. Now, remove the band and put another color on the remaining part of your nail.