9 Comfy And Trendy Dog or Puppy Sweaters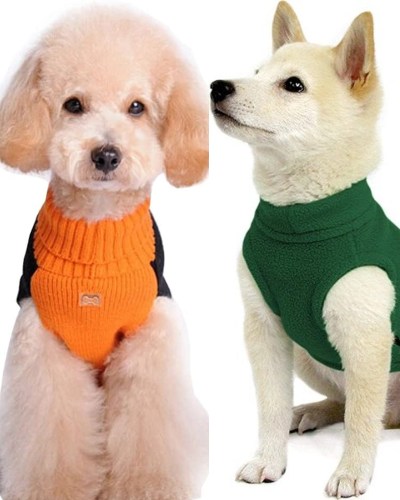 Dogs are one of the best pet animals and refer as a friend of all human beings. They are loyal and also protect our home. People also love them and kept them as family members. So, it is our duty to provide good shelter to them.
If you really care and want to buy some warm sweaters for your dog. Then, Here are 9 comfy and trendy dog sweaters for you.
1. Cable-Knit Pullover Dog Sweater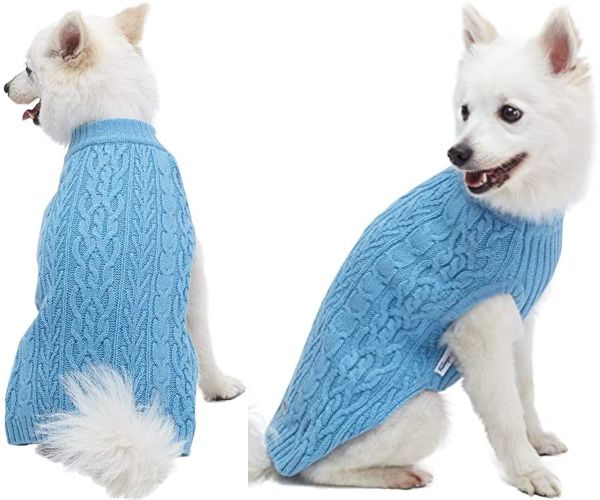 One of the best American pet care brands Blueberry Pet manufacture this soft and good quality Sweater for dogs. This Classic Cable-Knit Pullover Dog Sweater costs around $15. It is also available in more than 10 colors.
2. Stretch Fleece Vest Dog Sweater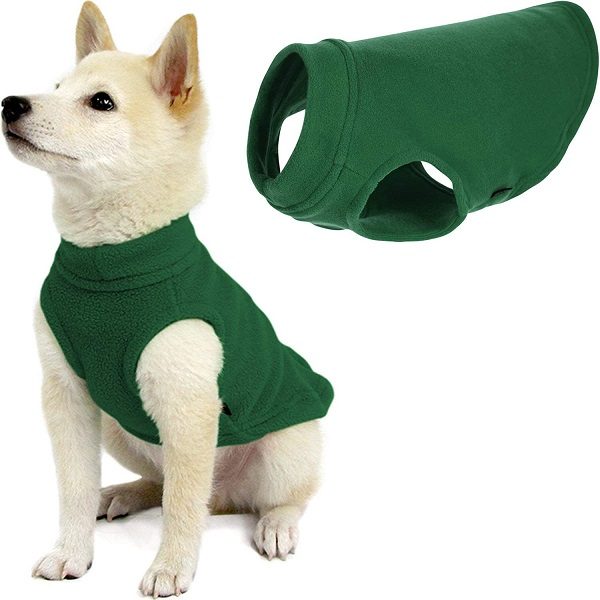 Your dog definitely loves wearing these cool Stretchy Fleece Vest from Gooby. It is lightweight and stretchy. So, don't worry about any difficulties for your pet. Its market price is around $24.
3. Bobibi – Halloween Pumpkin Dog Sweater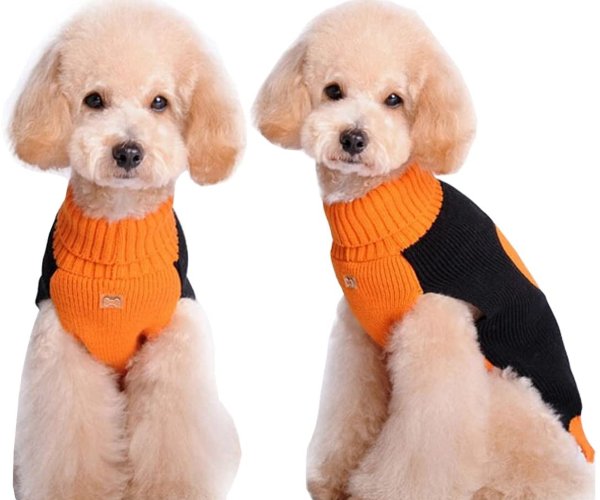 If you are looking dog sweater for Halloween. Then, try this Halloween Pumpkin printed dog knitwear sweater from BOBIBI. This best orange and black combined dog sweater are worth around $13.90. 
4. Fitwarm – Turtleneck Knitted Dog Sweater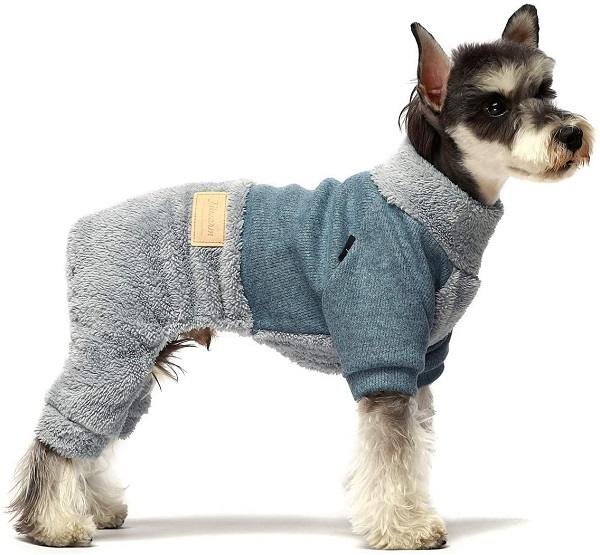 This high-quality mid-weight stretchy knit Dog sweater is manufacture by the best pet clothing brand Fitwarm. It keeps your pet warm and fashionable even in this cold winter. this Turtleneck Knitted sweater is cost around $20.
5. Kooltail –
Classic Plaid Pull Over Turtleneck Dog Sweaters
This Classic plaid pattern design Turtleneck dog sweaters are from brand Kooltail. It is made with high-quality acrylic fibers. Its market price is around $15.
Also read: 5 Cardigans For Men and Women
6.
Chilly Dog – Boyfriend Dog Sweater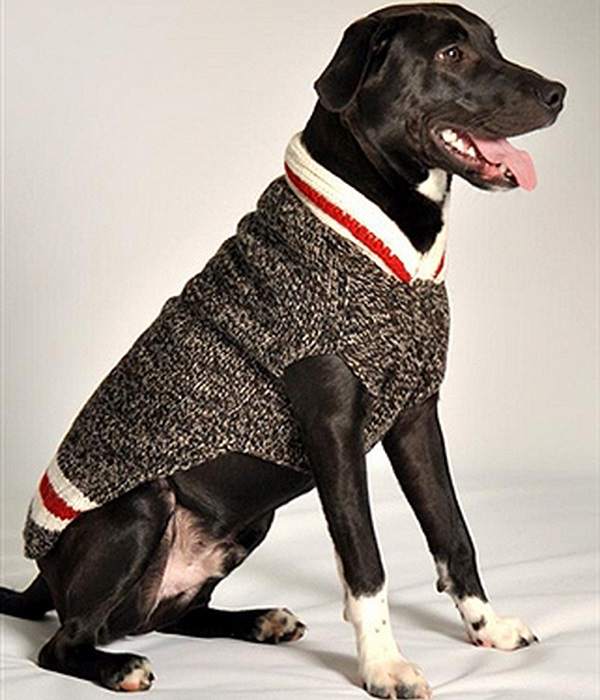 This warm wool winter Boyfriend Dog Sweater is handmade product produce by the Chilly Dog. There are various sizes and styles for different teacup dogs to great Dane. It costs around $33 – $44.
7. Jecikelon – Pet Knitwear Dog Sweater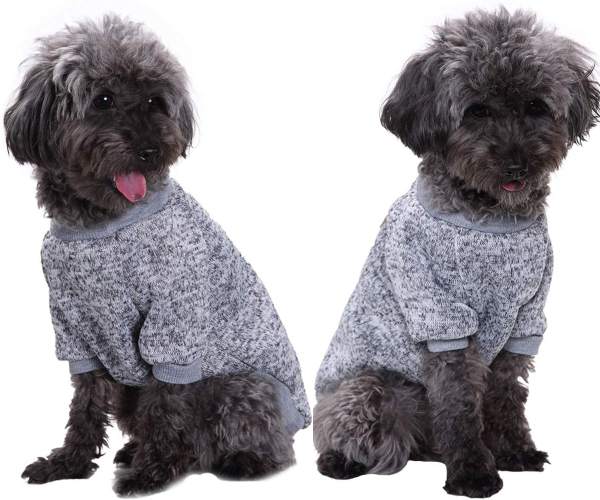 This soft and warm pet Knitwear dog sweater is produced by Jecikelon. It is easy to wash and dry. Its market price is $10.99.
8. Scenereal Dog Sweater with Plaid Shirt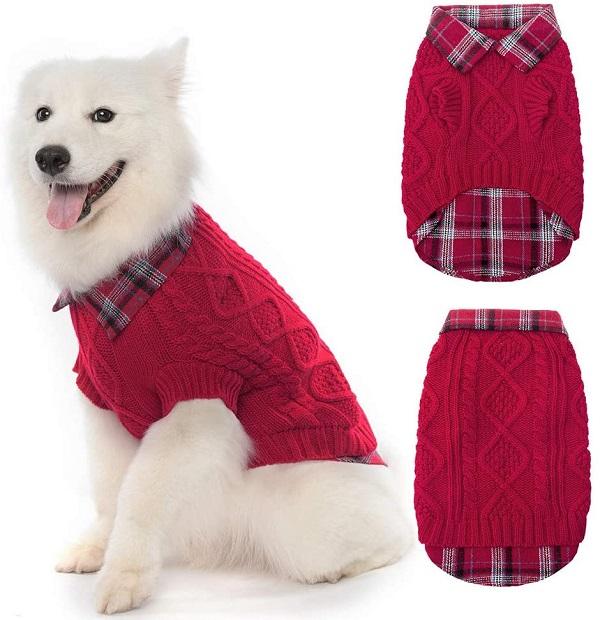 This Plaid Patchwork Pet Doggy Knitted sweater is designed by the Scenereal. Its classic patchwork design and rhombus pattern are very unique and fashionable. This comfortable knitted sweater is cost around $20.
9. Kyeese Reflective Pullover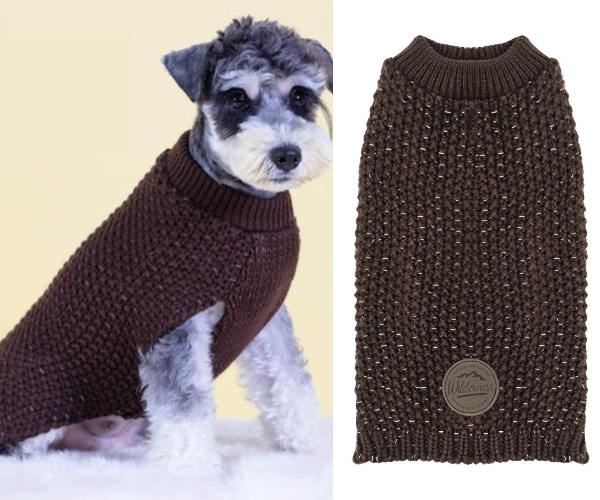 People will surely notice your dog while you take your pet out for a walk because of this amazing Kyeese Reflective Pullover sweater. This unique dog sweater is cost around $16.
Also read: 9 outfits loved by 9-12 year old or teen girls