9 dressup by the female Love Island 2021 contestants and it's cost?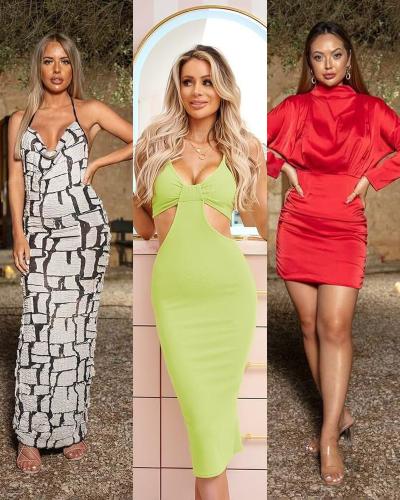 Love Island is a famous British reality dating game show. Many groups of contestants or Islanders stay in the same place under close observation of video cameras. They have to perform different tasks to survive in the reality show. There are many fans and audiences, who want to know or follow their trendy outfits. Because all the Contestant has their own unique fashion and sense of dressing style.
If you are want to know about the outfits wear by the different female contestants on Love Island. Then, here are 9 dresses by the female Love Island 2021 contestants.
1. Liberty's Midaxi Co-ord split front knit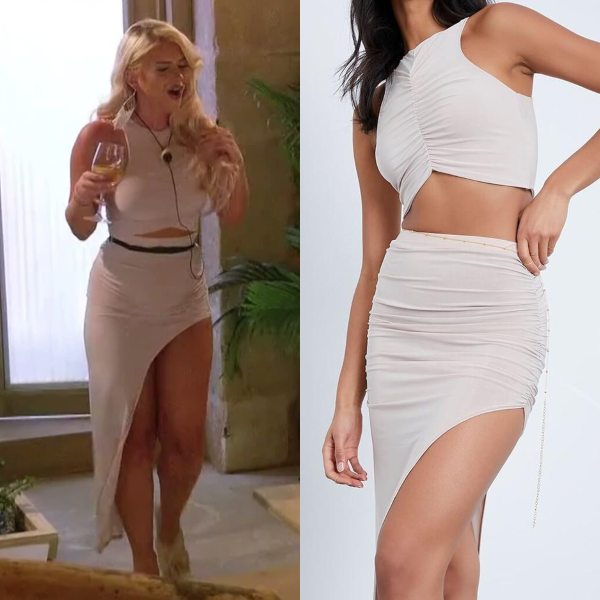 One of the strong contests in season 7 Liberty Poole wears this skinny Midaxi c0-ord split front knit dress. This stone color outfit has a high waist fit and a slinky finish to shape your body perfectly. It is worth around $13.74.
2. Kaz's Double Layer Slinky Racer Front Bodysuit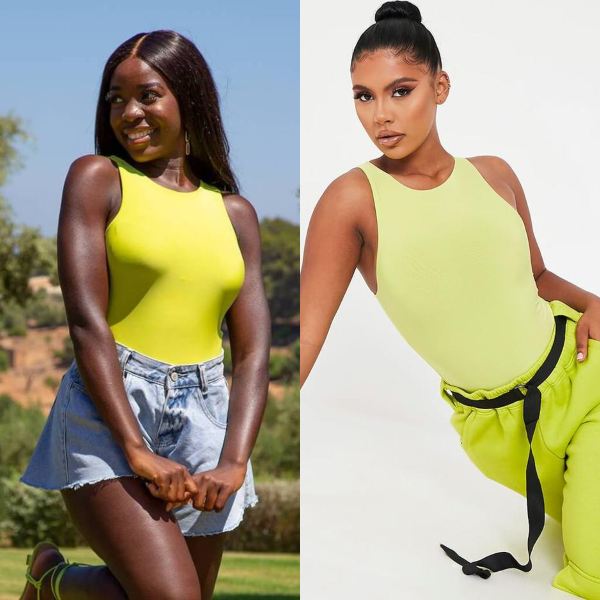 Kaz Kamwi is one of the participants of Love Island 2021. She loves doing fashion and style videos. She looks very comfortable while wearing this summer wear, a lime green Double Layer Slinky Racer Front Bodysuit, and denim shorts. This Lime skinny bodysuit market price is $27.48.
3. Millie Court – black and white Maxi dress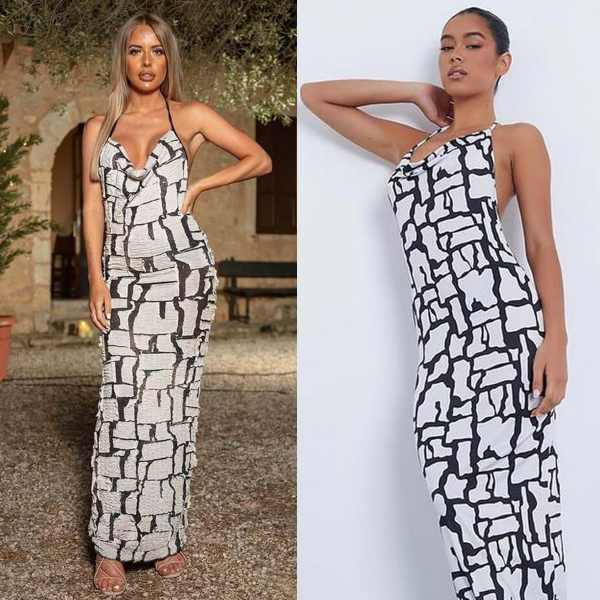 Love Island 2021 season 7 winner, Millie wears this amazing black and white mixed Maxi dress in the villa. You can easily pair it with your favorite heels and earrings. It is worth around $48.09.
4. Liberty's Slinky Underbust Bodycon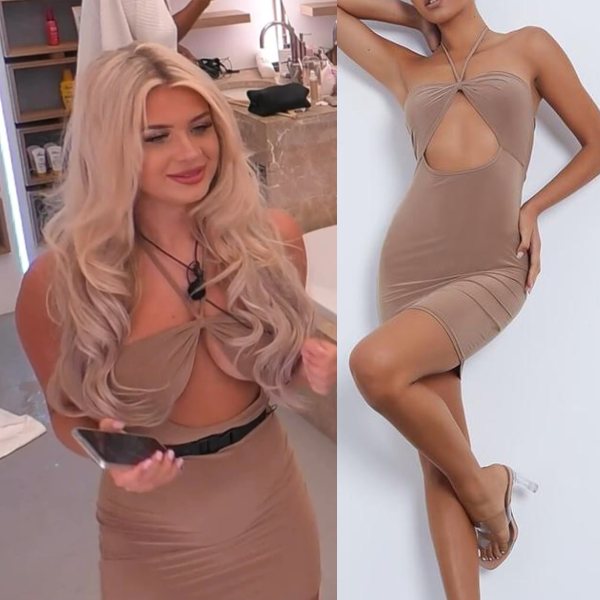 Another stunning dress is worn by the Liberty Poole in Love Island. It has a fit and slinky finish with a halterneck cami strap. This unique front cut-out underbust dress' market price is $34.35.
5. Faye Winter – Orange Cowl Dress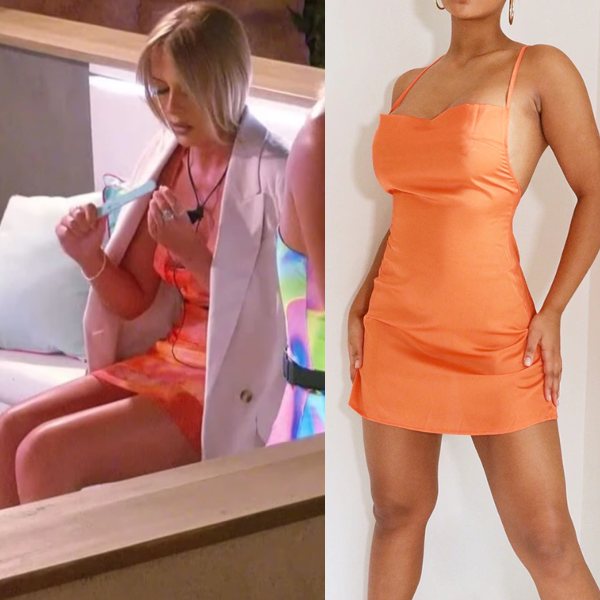 One of the top 3 finalists Faye Winter is spotted wearing abstract print and bodycon fit in the Love Island. This outfit has a cowl neck and cross-back strappy detail. It is cost around 27.48.
Also read: Top 9 Controversial Celebrity Dresses List of VMA 2021! Guess The Price
6. Sharon Gaffka in Red mini Dress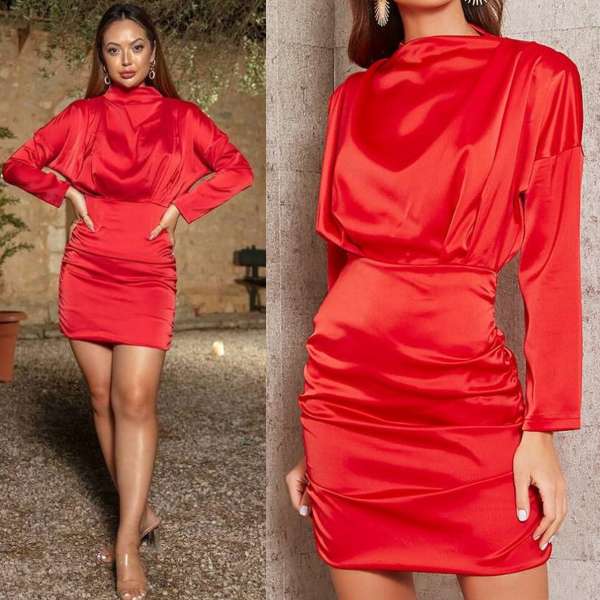 She is the Young Women's Trust Ambassador and a contender of the love island 2021. Everybody notices her when she appeared in this attractive long sleeves high-neck red dress. This high neck ruched back and satin finish dress is cost around $34.35.
7. Chloe Burrows – White Shirt Dress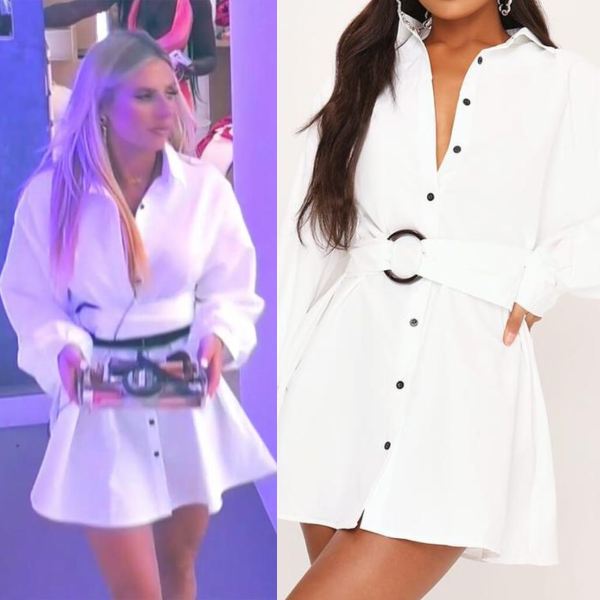 Our Finalist Chloe wear this stylish oversized shirt with a white waist belt. Many viewers like her outfits while it was aired on the TV. This gorgeous outfit is cost around $68.70.
8. Faye's Ribbed Sleeveless Crop Top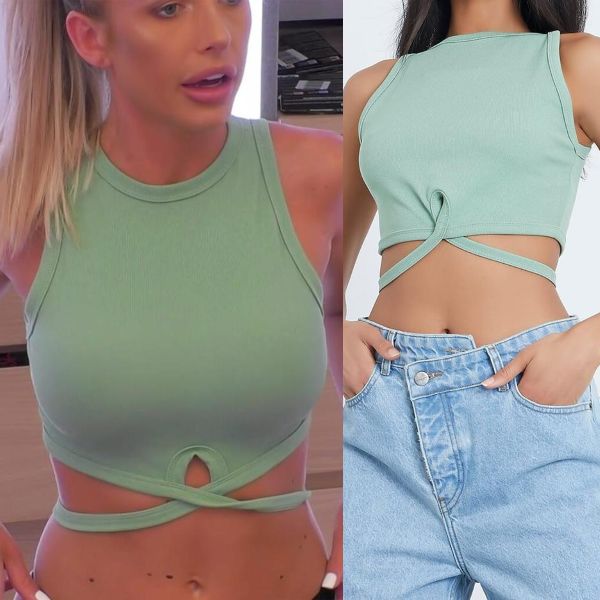 She is also spotted wearing this Ribbed Sleeveless Crop Top in Love Island. This is a simple outfit and perfectly pairs with your denim jeans. It is cost around $13.74.
9. Kaz Kamwi – Stone Bandeau Top and Front Flared Trousers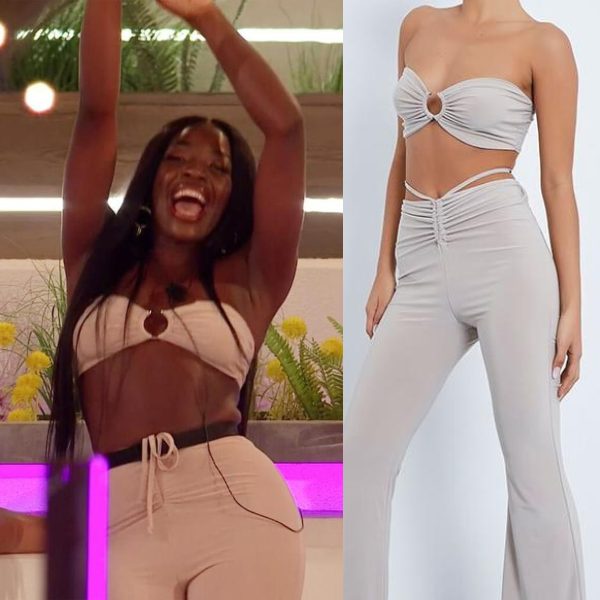 Kaz's fans really like her stone Bandeau Top and Front Flared Trousers combination. She looks very pretty and gorgeous in that dress. Her outfit is worth around $61.83.
Also read: Which celebrity made their Met Gala debut in 2021? Did you like their costume?