9 Favorite Products Of Politician Cori Bush
American Cori Bush is a politician, who serves as the U.S. Representative for Missouri's 1st congressional district.
She is also a former nurse and pastor.
She was born on July 21, 1976, in St. Louis, Missouri, U.S. 
---
Not only politics she also has her own good sense of style. She also likes to do the shopping and has a great dressing sense.
In one of her interviews with Vogue, she said that everything that makes her feel good she likes to shop and wear.
Moreover, she like pink color but not Pepto pink. If you are curious about the products liked by Cori Blush. Scroll down to know 9 favorite products of politician Cori Bush.
1. Jewelry, Bracelet, and Nail Arts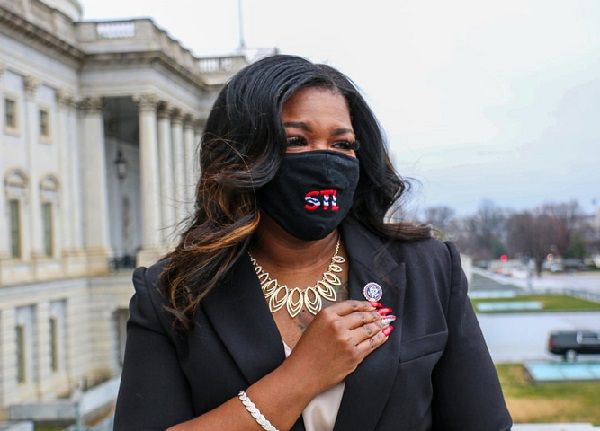 Cori Bush has her own sense of dressing style and loves to wear jewelry and a bracelet for her own beauty and style. Cori loves the sparkles on her nails.
We can see in the above image her nails are filled with sparkles and nail art. Moreover, she is wearing a dark blazer at her top. She wears this dress on the day of her taking seat in Congress.
2. Black one-piece dress with pointed high hills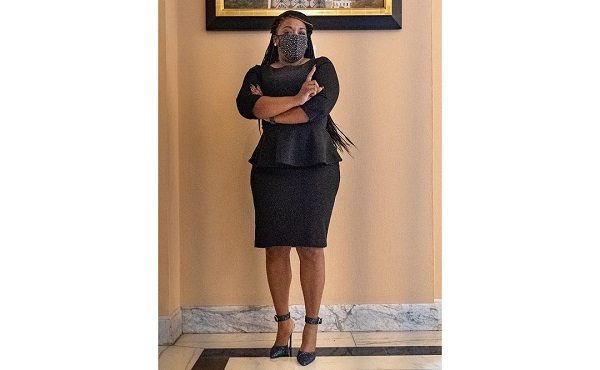 She likes to wear a black one-piece dress and pointed high heels. She is wearing this while attending the interview with Vogue.
She expresses her feeling toward fashion and how she manages her sense of style. In this interview, She also reveals why she went to the Thrift shop for shopping.
Also read: 9 best selling products for men from Amazon with the price!
3. Black T-shirt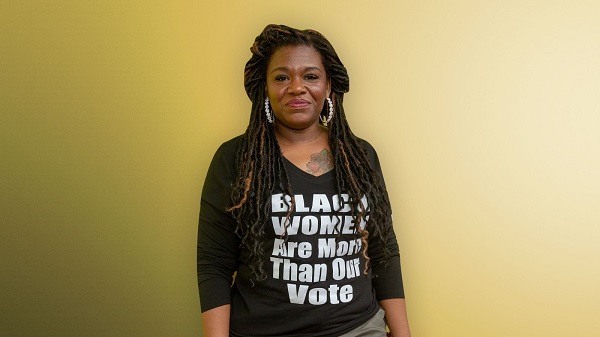 Mostly Cori wears a black T-shirt and some messages are also printed on it. While doing her activist job or going to a different shop, she likes her black message-printed T-shirt.
4. Sweaters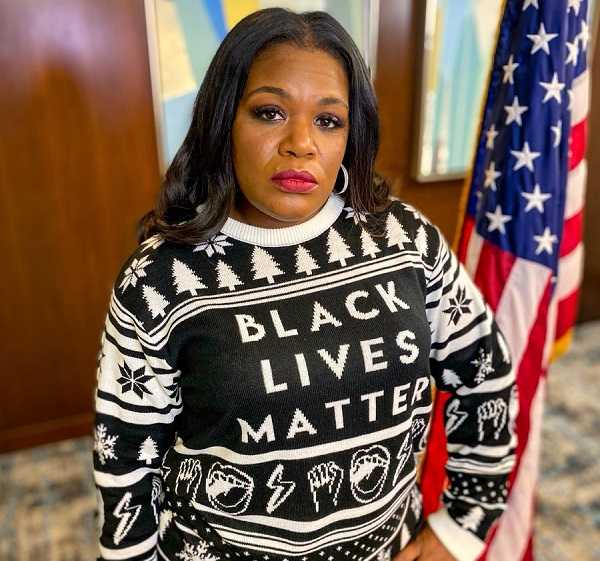 Sweaters are one of her favorite wardrobes. She likes to wear this because it's classic and properly fits in the body, sleeves, shoulder, and waist.
5. Purse or leather bags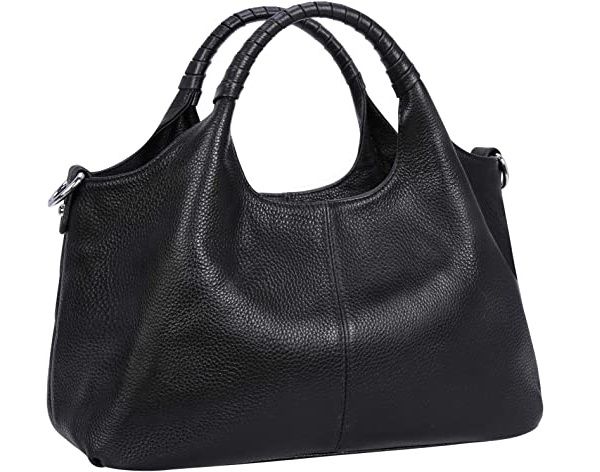 She likes to shop for these leather bags because we can keep our necessary documents, files, and other accessories in them without any difficulties.
Also read: American Surfer, Carissa Moore, Dropped Her Skin Care Routine; What Are The Products She Use?