9 Different Types Of Jeans For Ladies Which Are High In Fashion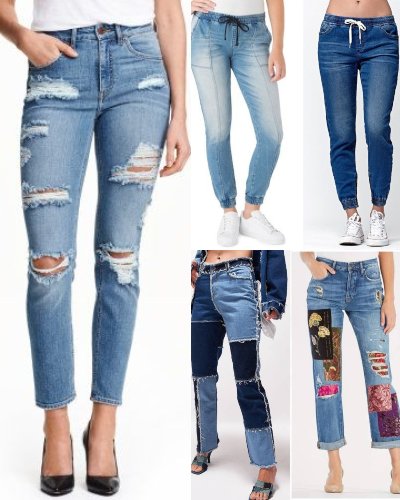 Your fashion is incomplete without jeans in your wardrobe. They are available all over the world at different prices, sizes, and types. You cannot ignore them because they can be worn almost at every event, party, and ceremony. They are high in fashion and very trendy.
If you are a fan of jeans and want to know about different kinds of fashionable jeans. Let discuss 9 different types of jeans for ladies which are high in fashion.
1. High-Waist Jeans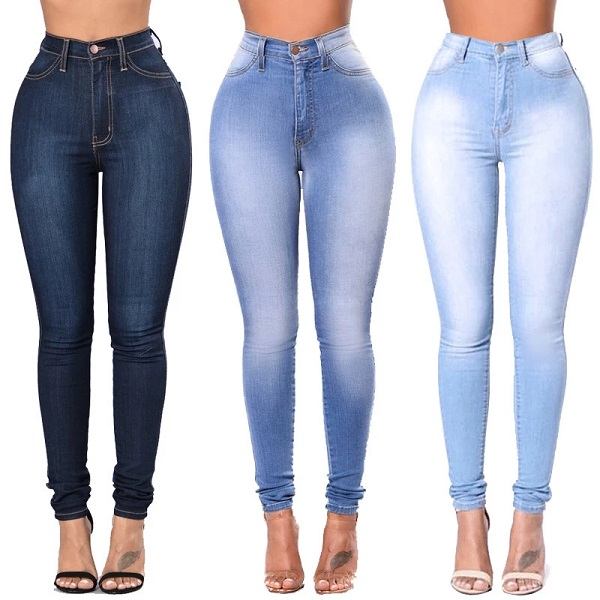 Since 2018, it became one of the most trendy jeans for ladies. It fully cover your belly and give you a perfect waistline look to your body. This Thin Denim High Waist ladies Jeans is worth around $25.23 – 26.56.
2. Ripped Jeans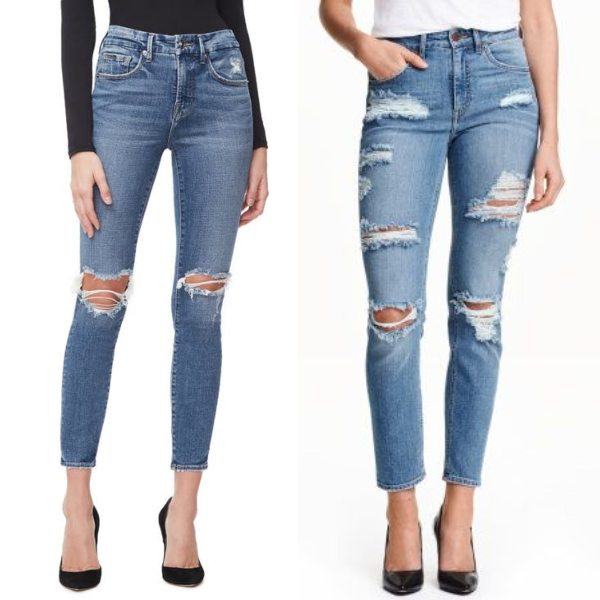 Ladies like Ripped Jeans because they are famous and very trendy. These jeans give you a cool and fashionable look. You can cut out any portion of your jeans according to your style. It is cost around $275.40.
3. Patch Work Jeans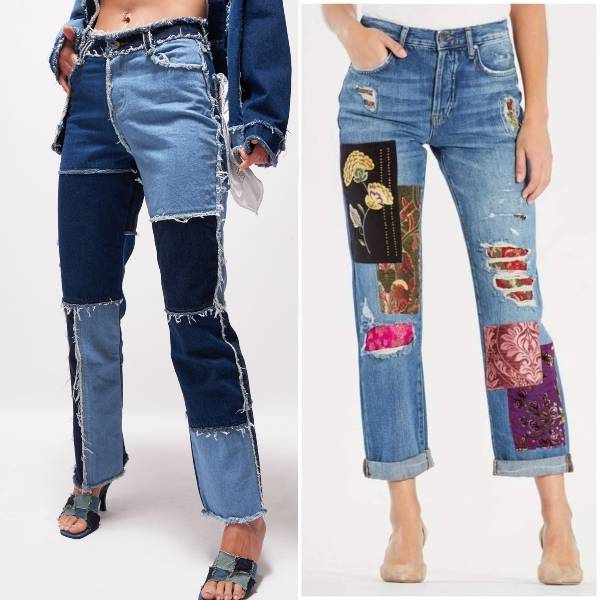 If you like a various design or art in your jeans. Then try these fancy and high-fashionable Patch work Jeans. You can print your favorite things in your denim Jeans and show to others.
4. Straight or Cigarette Jeans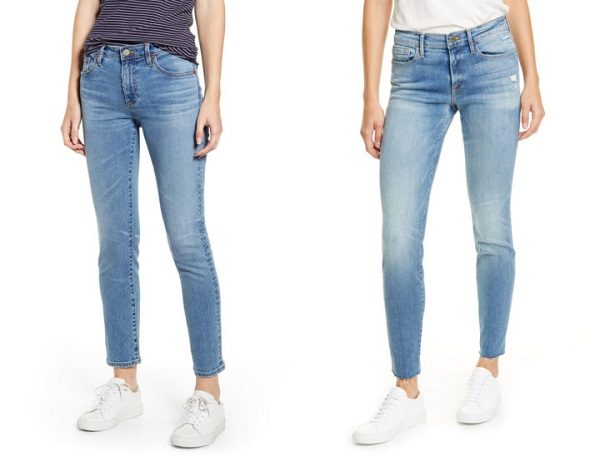 It is quite similar to your regular skinny jeans but it do not close at you ankles. They are It really goes well with converse.
5. Bootcut Jeans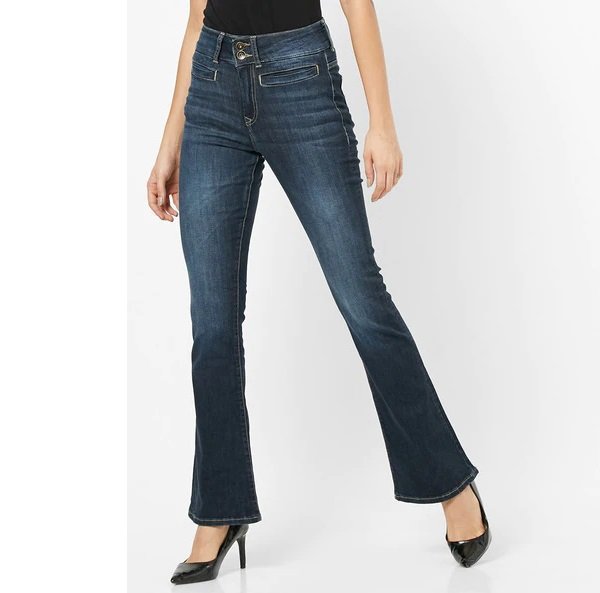 This classic design jeans still trendy nowadays. Because it perfectly fit in your legs and give you cowgirl look. You can easily pair with heels and other shoe. This Washed Bootcut Jeans is worth $21.99.
Also read: 9 dressup by the female Love Island 2021 contestants and it's cost?
6. Skinny Jeans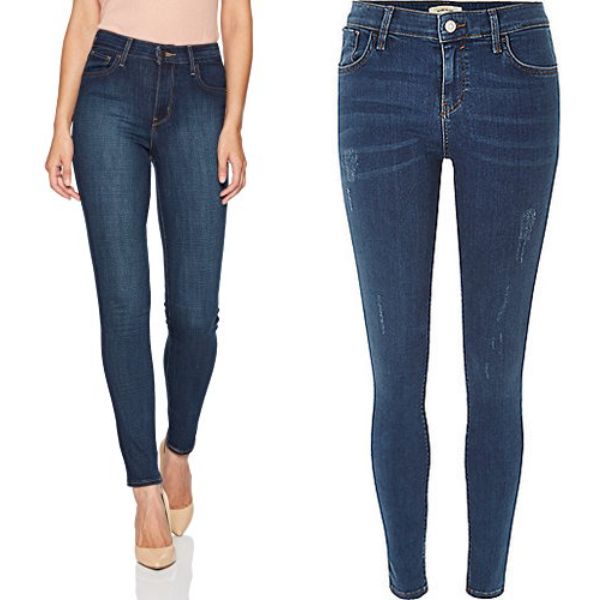 They are strechy and fit very close to your skin. These skinny Jeans also can give a tall and sharp look. You can easily pair with boots and other sneakers too. This levi's skinny jeans market price is $69.50.
7. Flare Jeans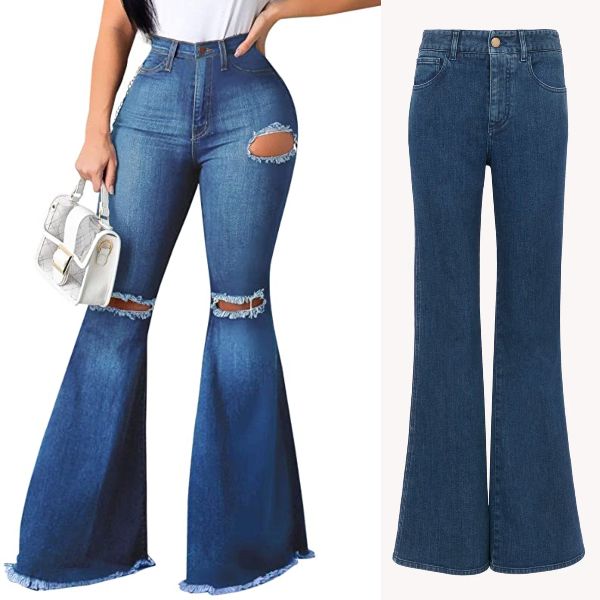 Another classic looking popular highly fashionable Jeans. It is quite similar to a bootcut Jeans but it has more wide opening at the knee ankle. People love this flare jeans because it give you a funkey and stylish look. It is cost around $20 – $50.
8. Jeggings Jeans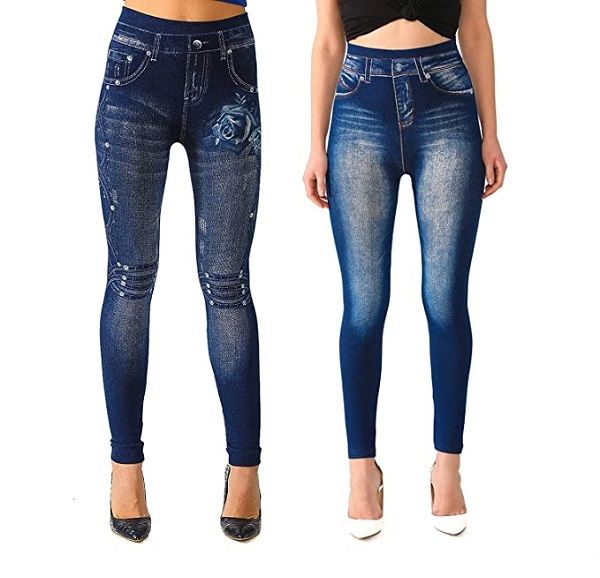 You will regret if you missed this Jeggings in you closet. This leggings in denim are very comfy and elegant. These Jeggings is cost around $25 – $50.
9. Jogger Jeans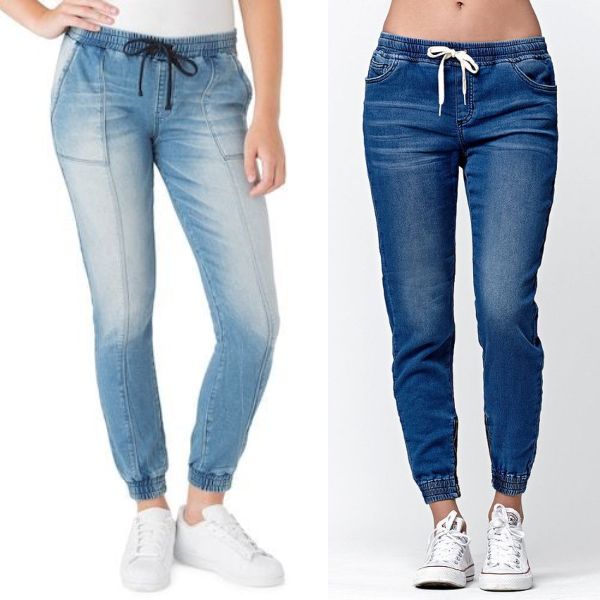 These regular fit denim jeans has a very attractive and unique style. It give you a sporty and athletic look. Ladies really likes its elastic waist and a close-fitting at the ankle part. It is worth around $25.05.
Also read: 9 Dresses For Women To Wear On The Date Night