9 Red Dresses For Women To Wear On The Date Night
Most of the women prefer red dresses because they perfectly match their character and personality. After wearing a red dress they look sexier and more beautiful. Women also want to wear an especially red dress on their first Date Night. These comfy red dresses enhance their confidence, beauty, and appealing.
If you are looking for a beautiful red dress for your date night. Then please scroll more to know about 9 red dresses for women to wear on Date Night.
1. Cady Slit Midi Dress –

Dolce & Gabbana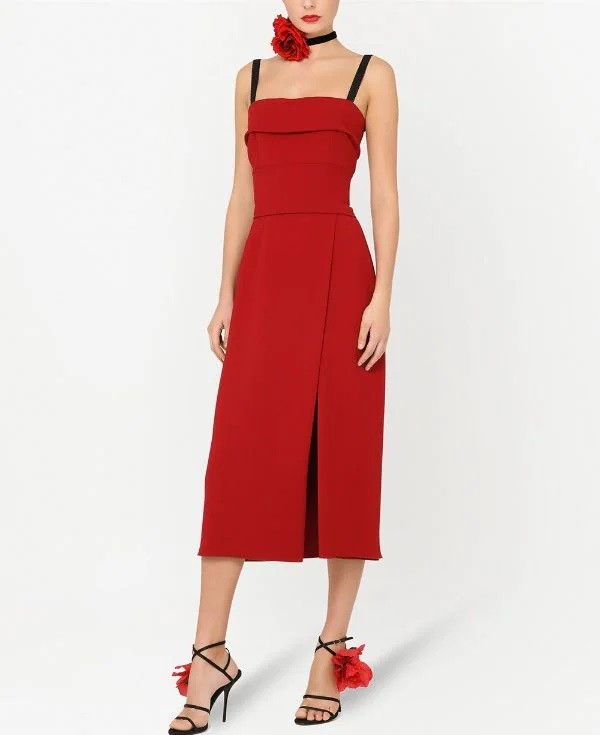 This Italian square neck Cady Slit Midi Dress is from a luxury fashion house, Dolce & Gabbana. It is a romantic red color dress with adjustable spaghetti straps and concealed rear zip fastening. Its market price is $2,472. Don't worry, currently, you can buy this item at $1,483 which includes a 40% discount. It is available at the online store farfetch.com.
2. Oksana gathered silk-satin mini dress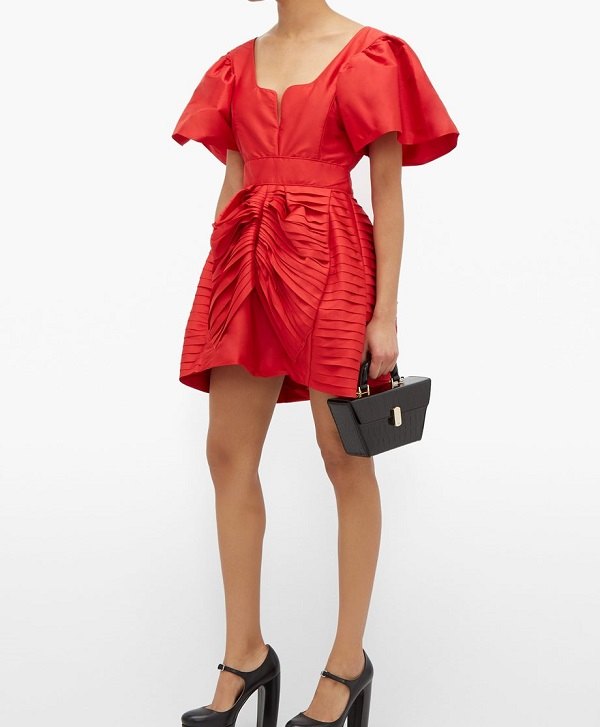 This gorgeous red Oksana gathered silk-satin midi dress is from Preen By Thornton Bregazzi. It gets massive attention because of its sweetheart neckline and dramatic puffed sleeves. you can pair it with your favorite black bags and heels. It is worth around $2210.
3. Draped Silk Evening Gown –

Dolce

& Gabbana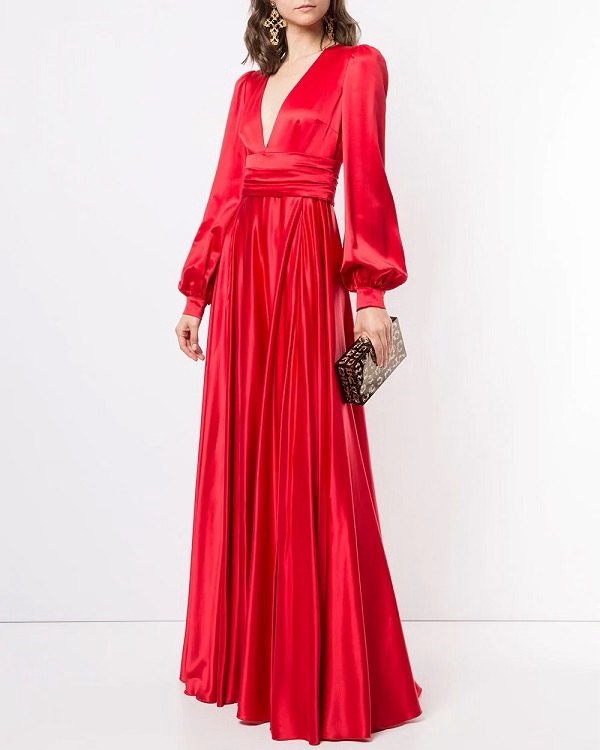 Another masterpiece Draped Silk Evening Gown from a luxury fashion house, Dolce & Gabbana. It is made from 100% silk and has a plunging V-neckline and bishop sleeves. It is worth around $5,601.
4. Women's Crepe Red Dress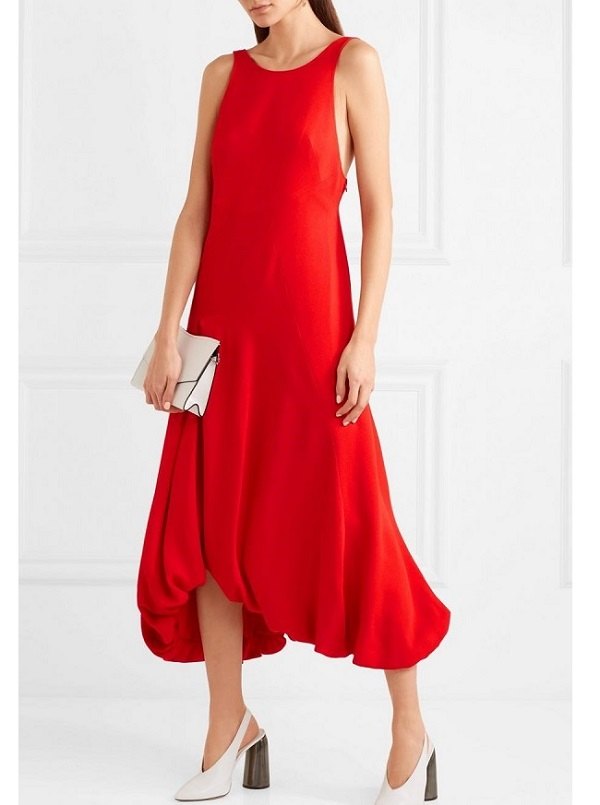 This classy-looking Women's Crepe Red Dress is one of the creations of the American fashion designer Philip Liam. It is worth around $728.42.
5. Leopard print gathered bust mini dress in red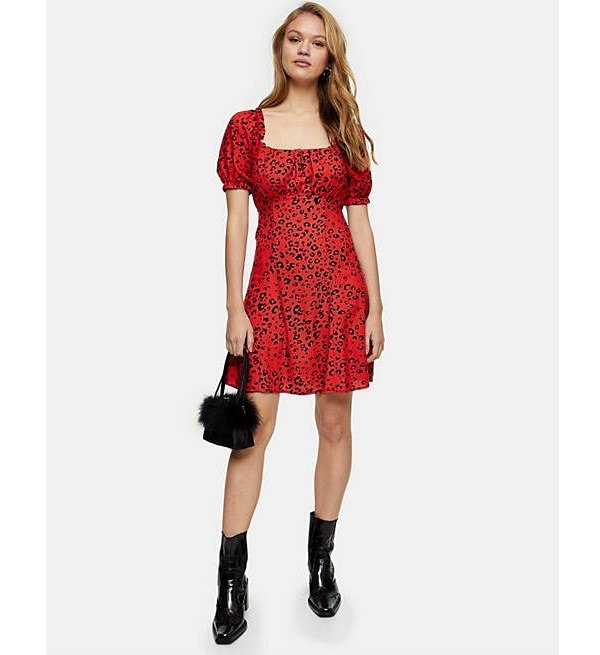 This regular fit Leopard print just mini red dress is from British luxury brand Topshop. You can pair it with your favorite handbags and boots. Its cost is $49.
You may also read: 7 Trending Fashion Of 2020 For Women! Which One Do You Have In your Wardrobe?
6. Diane von Furstenberg Red Dress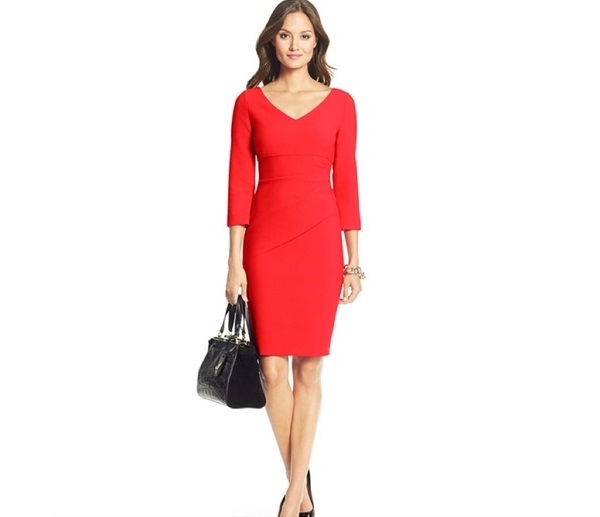 This slim-fit Diane Von Furstenberg Red Dress is very lightweight and comfortable to wear. It is perfect for your Night Date. It is worth $140.
7. SAVANNAH – Occasion Midi Dress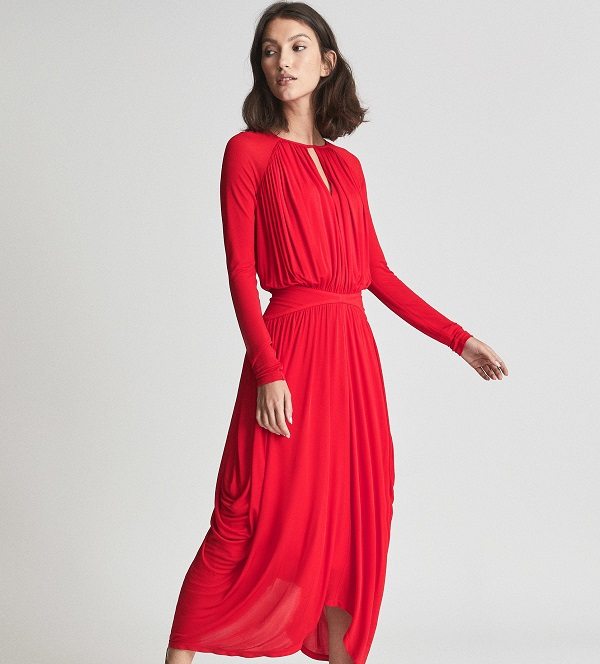 This SAVANNAH Occasion Midi red dress is made with viscose fabric. It has an open-back silhouette and elegant drape design. Its market price is $395.
8. Knit Mini Dress With High Collar
This A-line simple red Knit Mini Dress With High Collar is one of the best-selling dresses. This short sleeves red dress is worth around $49.00.
9. Draped Satin Effect Dress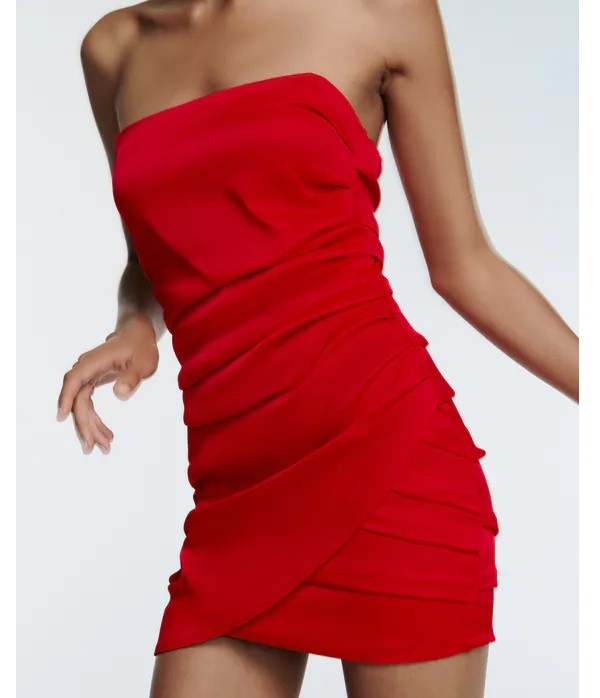 Zara features another sexy and beautiful short strapless Draped Stin Effect Red Dress. This straight neckline attractive dress is worth $45.90.
You may also read: 9 outfits loved by 9-12 year old or teen girls