90 Days Fiance's Loren and Alexei Brovarnik Pregnant With Their Second Baby!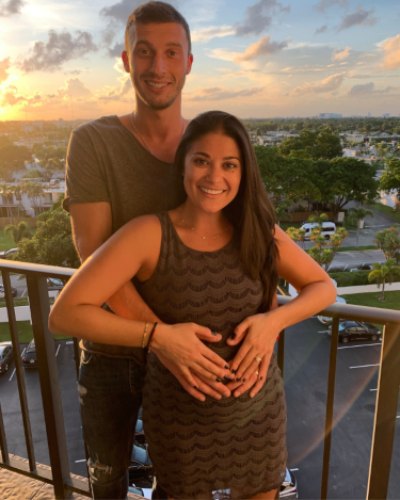 Loren and Alexei Brovarnik are growing their family with their second baby on the way.
The couple welcomed their first baby boy Shai Josef on April 14, 2020.
The 90 Days Fiance stars took Instagram to announce the news of their second pregnancy through Instagram.
---
Here is all you need to know about their pregnancy and their married life.
Update: '90 Day Fiancé' Stars Loren and Alexei Brovarnik Welcome 3rd Baby, Daughter Ariel Raya Brovarnik on 6th September 2022. The couple is already parents to sons Shai Josef born in 2020, and Asher Noah born in 2021.
Loren and Alexei Brovarnik Are Pregnant
On March 19, 2021, the reality stars announced they are expecting their second baby together. Alexei made an Instagram caption with the caption which reads:
 "Yes, it's true, we are expecting baby number 2!!!"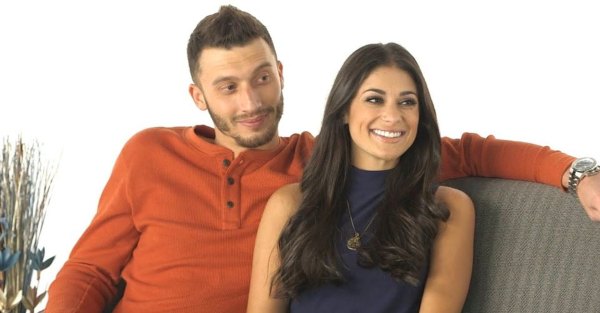 Moreover, Loren also shared her picture of her cradling her baby bump with the caption which reads:
"It's true, we are expecting Babybrov #2!. We figured why not have another, and Shai is so excited to become a big brother in late summer!"
The news of the arrival of their second baby came not less than a year after they welcomed their first son. Moreover, they are also searching for a good nickname for their unborn baby from their millions of followers. The couple mentioned they are still getting butterflies though it's their second pregnancy.
In an interview, they stated:
 "Honestly, we'd be lying if we said we weren't nervous. Two under 2 is going to be quite an adjustment, but we are so excited for BabyBrov No. 2!"
Relationship of Loren and Alexei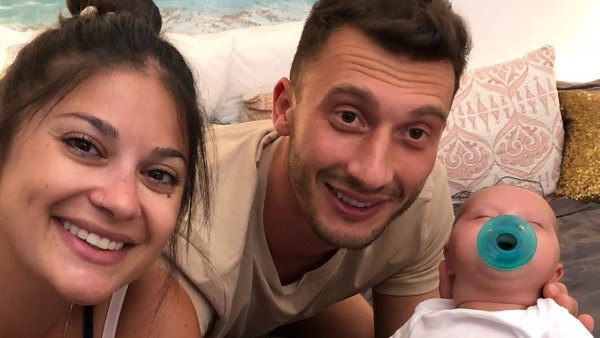 The 90 Days Fiance star Loren and Alexei celebrated their 5 years anniversary in September. The couple met in 2013 while she was leading a Birthright Israel trip and he was a medic. After two years of meeting, they tied the knot in 2015.
On the occasion of their fifth anniversary Loren made a sweet message to her husband saying:
"And they said it wouldn't work. Jokes on them! 5 years and a baby later! Happy anniversary. I absolutely love doing life with you! And can't wait for more to come!" she added. "Cheers to a lifetime of laughs and balagan! I love you! "
While they are expecting their second baby, they are occupied with their one-year-old. Their first son is just starting to take steps which Loren shared on her Instagram. They shared a video of their son trying to take small baby steps while Loren and Alexei help him walk in their yard.
How did Loren and Alexei Brovarnik meet?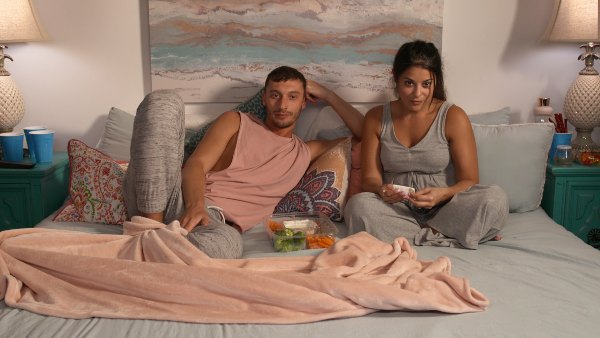 The couple first met when Loren took a birthright trip to Israel. After meeting the love of her life, she decided to give up her home in exchange for love.
However, the couple also went through a lot of ups and downs in their relationship but stuck with each other. They are one of the most popular and powerful couples on 90 Days Fiance.
The couple got the special part on 90 Days Fiance titled 'Loren & Alexei's Birth Special'.The show started while Loren was 36 weeks pregnant with her first son. Their fans got the opportunity to see their journey towards parenthood.
Loren was admitted to the hospital to give birth to her son during the pandemic. At the time, Loren mentioned their birth situation was weird due to the uncertainties surrounding the birth.