"A bit mad and hectic"-Gemma Atkinson opens up about her life after birth of her first daughter Mia!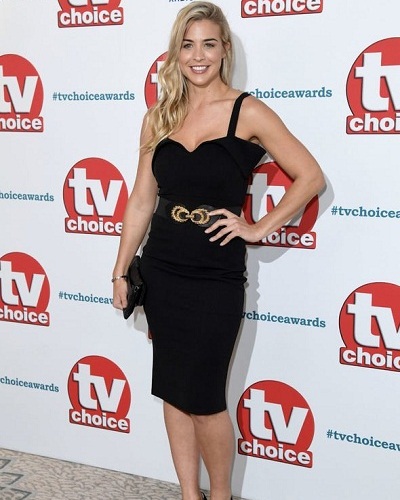 Motherhood means different for different people.
People have their versions of it.
Though people including celebrities praise that state of life a lot, it comes with its baggage of problems.
---
Not all dare to talk boldly about it. But radio presenter cum actress Gemma Atkinson who recently delivered a child has given an honest perspective of the whole thing. Let us know her views.
Gemma Atkinson and her delivery
Gemma Atkinson, 34 is a former contestant on the show Strictly Come Dancing. She is currently dating the professional dancer, Gorka Marquez. In February this year, Gemma revealed to her social media fans that she is expecting her first baby with Gorka.
On 4 July 2019, Gemma gave birth to their daughter Mia at the Royal Bolton Hospital by emergency C-section. But the whole event frightened the couple. Hence, Gemma was in the hospital for four days.
She wrote on her Instagram:
"And just like that, we're a three! Our beautiful baby daughter arrived on Thursday 4th July and myself and Gorks couldn't be happier. She's incredible and she certainly made an entrance, giving us all quite a fright at times! Little Miss independent already!"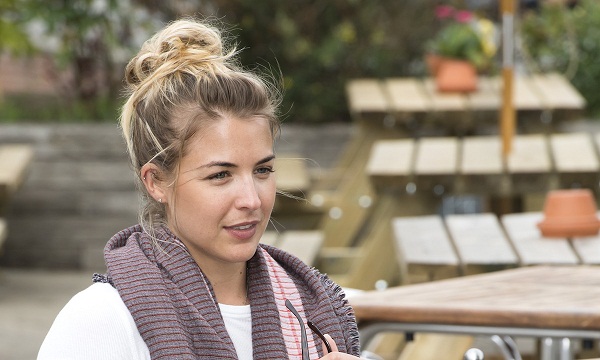 She added:
"Thank you SO much to the nurses & doctors at The Royal Bolton Hospital who did the most incredible job taking care of myself and my baby,"
She wrote further:
"You're all so wonderful and I'm so grateful to have had you all with me and to have been under your care these past four days.

"Back home now for family time and to introduce little lady to her big brothers Norman & Ollie…. "Let the next life chapter begin."
Gemma Atkinson talks about motherhood
After this ecstasy came responsibilities and Gemma opened up about it. She revealed to her over 1 million subscribers about it. She said in a video:
"Mia is asleep and Norman [her other dog] is down the stairs, so I'm having a bit of one-on-one with Olly Bolly, because I don't want him to feel left out and I think he has done a little bit today."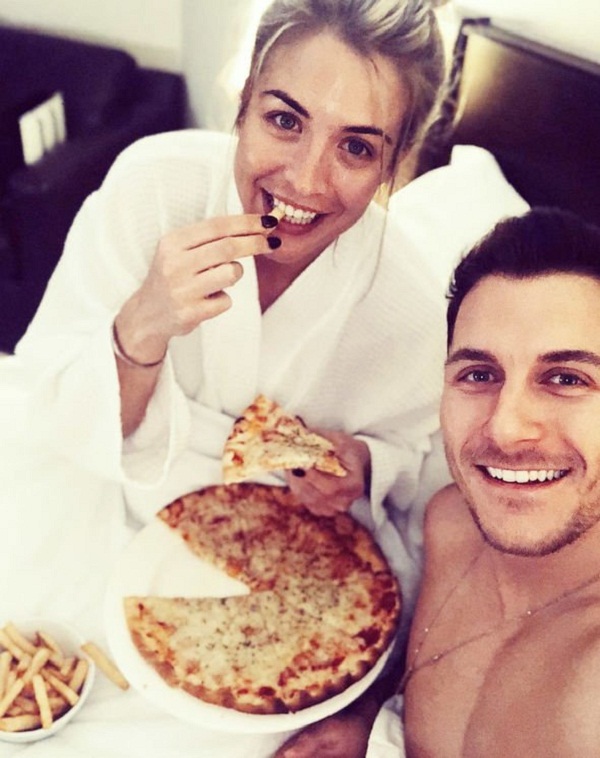 In the posted video, she kissed her pet and continued:
"you don't need to though."
Gemma gave a long caption to this clip:
"Mia was at her 1st clinic today so it was all a bit mad and hectic and Ollie felt a tad left out."
Gemma Atkinson and the sleepless nights post-delivery
Gemma posted another video where she was cradling Mia. She said:
"So we had that long-awaited night where baby didn't want to sleep,"

"You just wanted to chill and make funny little noises like a T-Rex with your eyes open, having a little play for almost four hours."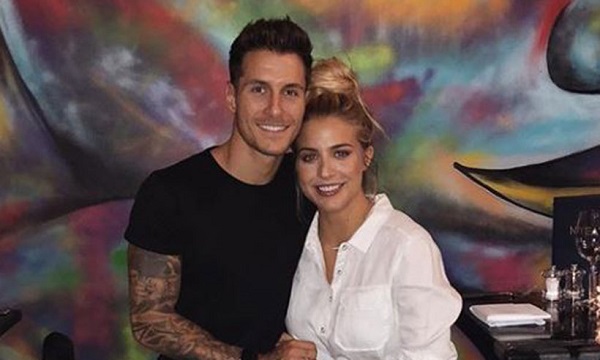 Gemma went on to add a picture on which she wrote:
"Papa's is home tonight so be awake all you like. @Gorka_Marquez is on the night feeds. #SorryGorks."
On her first walk put with Mia, Gemma could not push the pram since her operation scar was aching a bit. She shared it with her fans on her social media.
Short Bio on Gemma Atkinson
Gemma Louise Atkinson is a British actress and former glamour model known for playing Lisa Hunter on Hollyoaks. Similarly, she was on three spin-off series, Hollyoaks: After Hours, Hollyoaks: Let Loose and Hollyoaks: In the City, Tamzin Bayle on Casualty, and Carly Hope on Emmerdale. More Bio…
Source: Daily Express