A Hero Of London Mosque Attack, An Imam "Saved The Life" Of The Suspect, Helped To Calm Down The Situation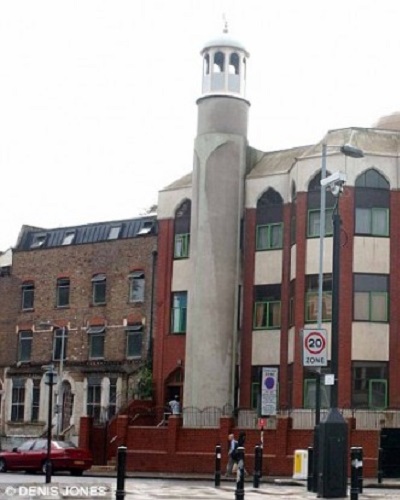 Recently, an imam from a nearby mosque helped in calming down the situation as many angry witnesses flocked around the suspect of the Finsbury Park mosque attack.
In this session, we will look into how he handled the situation effectively.
---
The Incident
One man died and 10 others were injured when a van was rammed into worshippers when a man drove his van into the Muslims coming out of the mosque after Ramadan prayer on Monday.
The driver is said to have screamed,
"I'm going to kill all Muslims".

Source: Mirror (The Main Suspect of the Attack)
You may also like to read Victoria's Secret model, Chanel Iman and her husband Sterling Shepard are expecting their first child together! Shares a baby bump picture on Instagram
Response From The Imam
Soon after the incident, bystanders and the angry witnesses held down the man suspected of driving a van into pedestrians. They also reportedly punched and kicked him.
It was then that an imam from a nearby mosque, Mohammed Mahmoud shouted "don't touch him! No one touch him!" while the police came to detain the suspect.
He told Sky News,
"Last night as many of you know we arrived on the scene within minutes after the accident and we found the assailant on the floor, he'd been restrained by around three people, and the injured and deceased brother, they were being attended to and CPR was being administered on them.
A group of people began to collect around the assailant and some tried to kill him with kicks or punches. With God's grace, we managed to stop all forms of attack and abuse that were coming on him from every angle.
Police drove past by coincidence, we flagged him down and told him what was going on. We said if you don't take him he might be seriously hurt. We pushed people away from him before he was safely taken away by police into custody and put into the back of a van."
Also read Ugandan Imam, Mohammed Mutumba was shocked to learn that his new wife is actually a man!
The Muslim Welfare House also praised the bravery of its imam who helped to calm the situation as members of the public detained the suspected attacker.
A statement posted on its' website said that the organization had also hosted a Great Get Together event in the memory of murdered MP Jo Cox for all faiths a few days ago. It also said that the Muslim community in the area is "horrified" and "shocked" by Monday's incident.