A Subway Singer, Alice Tan Ridley Gets the Spotlight After Years Underground and Know about her America's got talent journey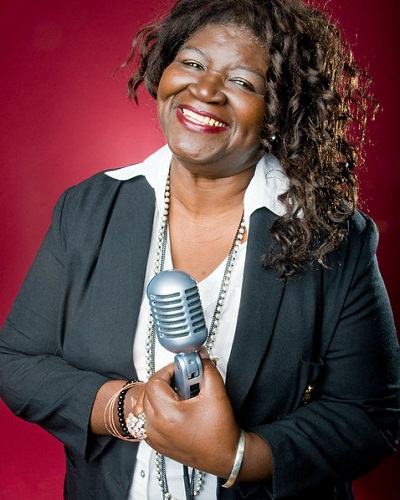 During the rush of a commute, it is easy to ignore the people busking in the subway. Fortunately, sometimes one voice rises above, and that's what happened for Alice Tan Ridley.
"After Years Underground, a Subway Singer Gets the Spotlight,"
tells the story of her fascinating life. However, she has appearances on America's Got Talent and a national music tour.
She shared,
"After raising my two children as a single mother by busking in NYC subway stations for many years, I decided to take a leap of faith and auditioned for "America's Got Talent" five years ago. A moment after my rendition of Etta James' classic At Last aired, I was overwhelmed by the love and support of so many people from America and the world who enjoyed my performance and were touched by it. They helped me realize that my dreams were not over, and even at my age of 62, I can still make my dream of releasing a studio album come true. I was hoping that the national exposure that I had received would lead me to be offered a record deal. Unfortunately, it didn't happen."
Ridley's Dream
She has decided to produce my album independently. Her fans kept asking me 'when will you have an album?' and she knew that no matter what, she was going to make this happen for herself and her fans.
She shares,
"Having my own album is my dream."
For the past two and a half years she has been working on my debut studio album entitled Never Lost My Way with two incredible young and talented producers, Jay Stolar & Jason Wexler. They helped me record the music that she has been dreaming.
She further shares with the world,
"my own soul renditions of loved classics and original songs that came from my heart."
What's On The Album?
This album will open doors for me to reach more people and will help take her career a step higher.
"I hope that once I finally have an album, I will be able to expand my fan base and perform for much more people across the U.S. and abroad."

Risks and challenges
She shares,
"The music business is a challenging one, as I've learned very well throughout the years, but I'm thankful to be surrounded by a great supportive team of professionals that make sure that every base is covered. Once we raise the funds, we will be able to complete the album within two weeks, manufacture 1,000 CD's and start fulfilling the rewards immediately."
You may also like to read "I was drinking with Jim Morrison and Jimi Hendrix and trying to keep up with Keith Moon and they all died at 27."-Alice Cooper
America's got talent Journey
In Episode 504 of America's got talent Alice Tan sang "At Last." All the judges (including  Piers Morgan, Sharon Osbourne, and Howie Mandel ) voted "Yes." with all three yes she went to next round the Vegas Round.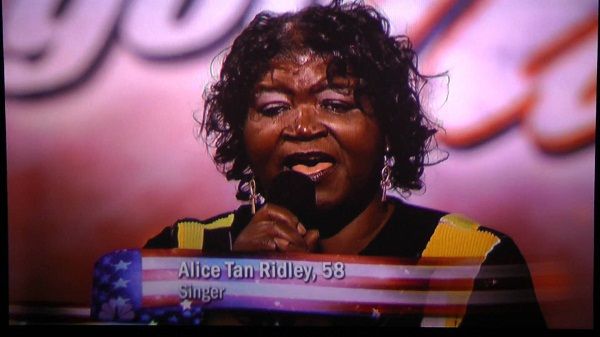 In the Vegas Round, Alice Tan Ridley was one of the Judges' Favorites. She was classified into the "Female Singers" category. Her performance in Episode 511 consisted of singing "Proud Mary."
Her audition was strong enough for the judges to send her to the Quarterfinals along with Debra Romer.
Alice Tan Ridley received sufficient votes to be qualified to the Semifinals by singing "Midnight Train to Georgia." in episode 515.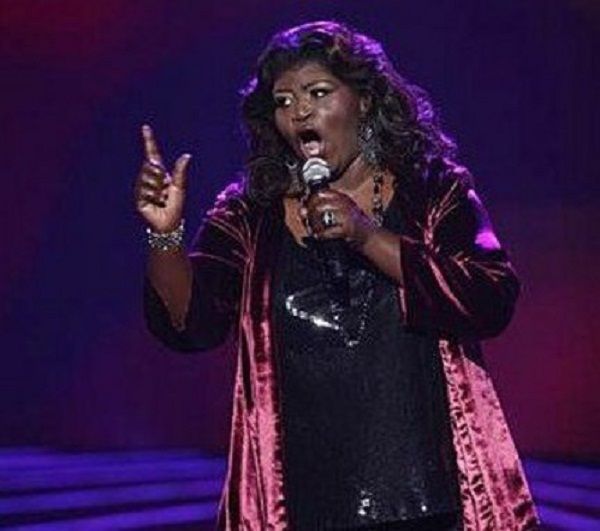 Alice Tan Ridley's Semifinals performance in Episode 527 consisted of singing "I Have Nothing" She finished in either fifth or sixth place in America's Vote.
Piers Morgan and Sharon Osbourne both did not vote for her. This eliminated her from the competition in Episode 528 instead of Studio One Young Beast Society.
Also read Internet star Brittanya Razavi been to jail for six months? Who is she married to?
Short Bio on Alice Tan Ridley
Alica Tan Ridley is an American R&B singer. She has also taken part in America's Got Talent and reached the semi-finals. Moreover, she has also won $25,000 in the 30 Seconds to Fame. In addition, Alice is the mother of Oscar winner actress Gabourey Sidibe. More Bio…