Are Aaron Carter and Melanie Martin back in a relationship? Is Melanie pregnant?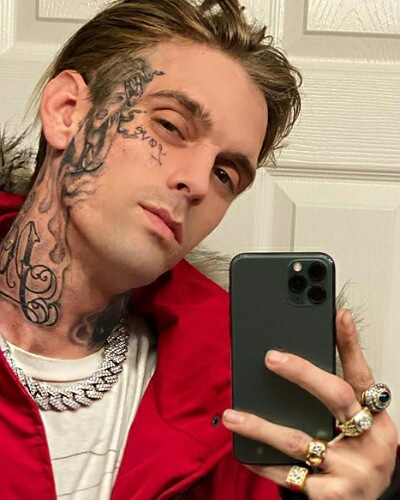 Just last month, Aaron Carter and his girlfriend Melanie Martin had a messy split. It was after the domestic violence case where the police was also involved. But now there are some clues to suggest that the two might be getting close again. So is Aaron and Melanie back in a relationship?
The domestic violence – Aaron Carter and Melanie Martin
On 29 March 2020 Sunday, at around 11 pm, Melanie Martin, the girlfriend of Aaron Carter inflicted domestic violence on Aaron at his home in Los Angeles. A verbal altercation had turned physical and some one alerted the police helpline. The L.A. County Sheriff's Department officials came in and arrested Melanie taking her with them.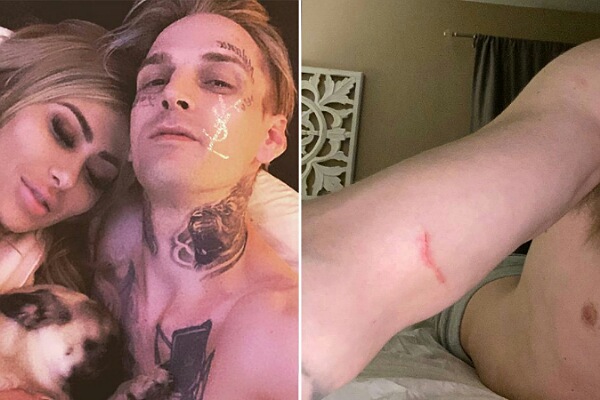 Aaron showed TMZ reporters the photos of his injury which included scratch marks which Melanie allegedly inflicted on him. Melanie was on $ 50k bond and after she posted the bail, the police allowed her to go.
Aaron posted about it on his Twitter handle:
"So sad, ;( I hope she gets the help she needs. No one deserves domestic abuse female OR MALE #DomesticAbuse #Cheater she literally chocked me out…. I'm devastated."
Aaron and Melanie – are they together again?
After the initial deletion of photos of the two on her Instagram, Melanie has reached the images of the two on it. The couple has started following each other on their social media platforms. In one of the recent Instagram Live session, fans could hear Melanie's voice in the background. And in another Instagram Live, they actually got a glimpse of Melanie.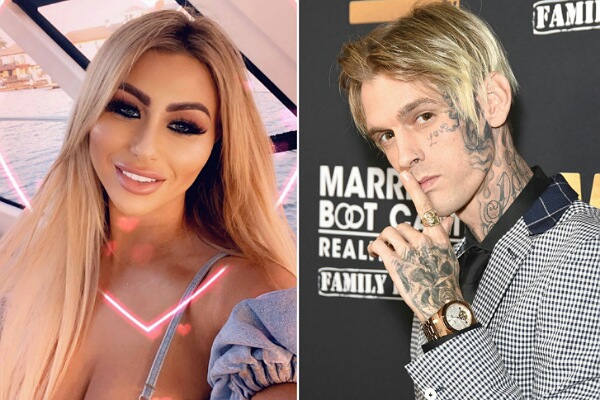 Additionally, Aaron recently uploaded a video on his Instagram and captioned it:
"Home renovations! New pool pumps, hot tubs all new plumbing, landscape, studio and prepping for some big news. So excited for the future and happy to be in the place I am. Xo,"
Was the happiness he talked about the coming back of girlfriend Melanie in his life?
Melanie had also commented on this post of Aaron twice with heart emojis.
Fans and their reactions
A number of fans put in their comments to Aaron's post. Some of them even put in replies to Melanie's comments. There are many who believe that Melanie is pregnant with Aaron's baby. Some felt bad for Melanie and cautioned her:
"When he goes in on you again and degrades you publicly, that humiliation you feel… Just know that you don't deserve it. Hope you get the strength to get out of that situation one day,"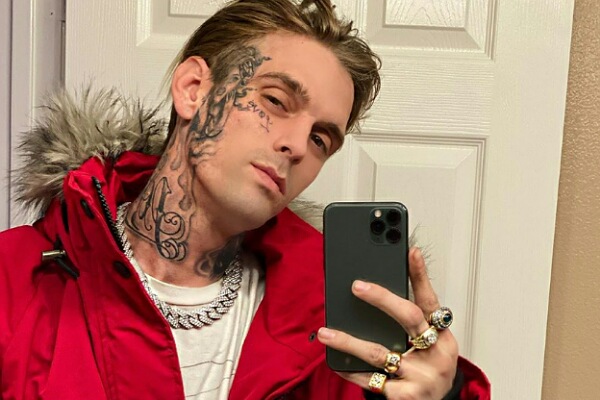 There are many fans for whom the post  confused. One wrote:
"Weren't you just arrested for supposedly beating him up? You both need serious help. For real,"
Click the link ahead to read on Who is Neymar's mom, Nadine Goncalves dating? Neymar blesses Nadine's 22-years old boyfriend
Short bio on Aaron Carter
Handsome Aaron Carter is an American pop and hip hop singer. He got a lot of fame for his studio albums including hit singles such as I Want Candy' 'Aaron's Party (Come Get it)', and 'That's How I Beat Shaq.' More info… 
Source: Cheat sheet