Is Aaron Rodgers Still Dating Danica Patrick? Take A Look Into Their Relationship From The Beginning!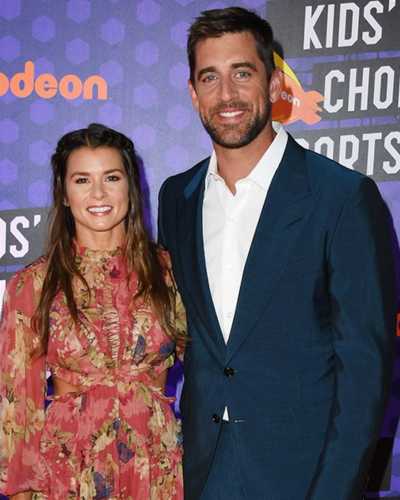 Aaron Rodgers and Danica Patrick have parted their ways. The couple decided to go their own way after two years of dating. Their relationship sparked from a friendship the two shared. Later on, they started dating and made people know about it.
But for now, the two are going their own way after the breakup. Here is a quick look at their relationship.
Split of Aaron Rodgers and Danica Patrick
People started noticing there was something going on when the two unfollowed each other on social media. Later on, a rep for Green Bay Packers quarterback stated the couple broke up. The news of their split was a shock for their fans as Patrick was hinting at their marriage.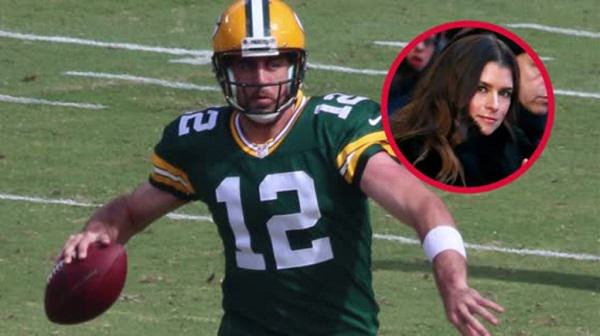 In one of the interviews, Patrick gushed about marriage may be on the way. The former couple has not yet announced their split officially.
However going through their social media account they may have Brew corner in the spring, earlier than that they had posted a picture of them from a trip they had gone a month before. Moreover, Patrick also posted a message on her social media mentioning that she is taking a song, emotional therapy classes.
She stated:
"It's emotional therapy through moving the body, breath, and acknowledging what comes up. In class you put your hand on your heart and lower stomach (sacral) to reset the body between moves."
Relationship of Aaron and Danice over the years
Aaron and Danice met at the 2012 ESPYs however at the time they were just friends. Afterward, which time they found out they were very similar to each other. On January 15, 2018, the couple confirmed their relationship in an interview:
"Yes, Aaron and I are dating,"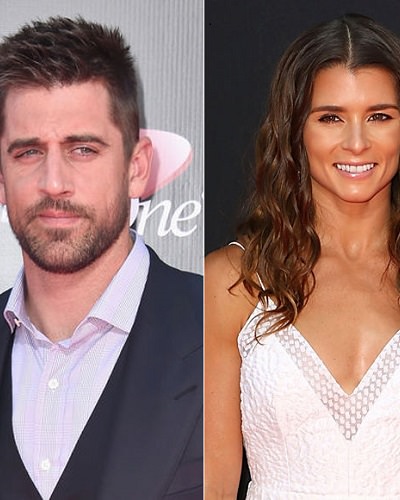 At the time Aaron has ended his 3 years of relationship with Olivia Munn. On the other hand, the former NASCAR driver broke up with her boyfriend of five years.
Despite he has a history of keeping his love life path from the camera with Danice he enjoyed a public relationship. They posted about each other on social media quite often. In addition, they also went on several trips together to many exotic places.
Rodgers publicly showed his love for his then-girlfriend in an interview. Once he said:
"We're just two people who enjoy being around each other and love each other. We're really into each other. So there are going to be [social media] posts with each other because we enjoy each other's company a lot."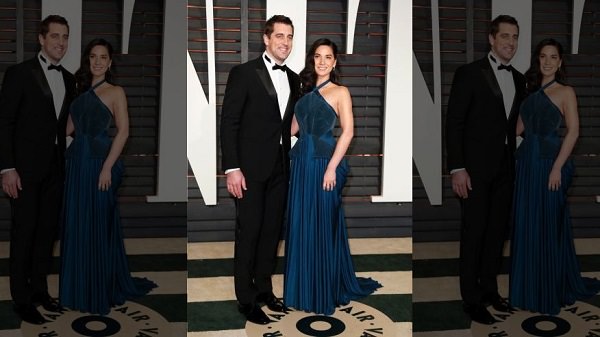 When their fans were waiting for them to release the news of their wedding, the couple announced their split.
You may also read- Are James Charles and Larry dating? Who is Larry's boyfriend?
More About Aaron Rodgers
Aaron Rodgers is an American Football Quarterback who is immensely popular as a player of 'Green Bay Packers' in the National Football League (NFL) since 2005. He is also famous for being a former college player for California with the 'Bert Bell Award' in 2011. Rodgers initiated his career as a professional football Quarterback from a very early age of life. See more bio…
You may also read- Is Vanessa Hudgens dating Cole Tucker? Know about her relationship!