Aaron Rodgers: the groomsman, his troubled love tale and the splitsville! Read on for more on this!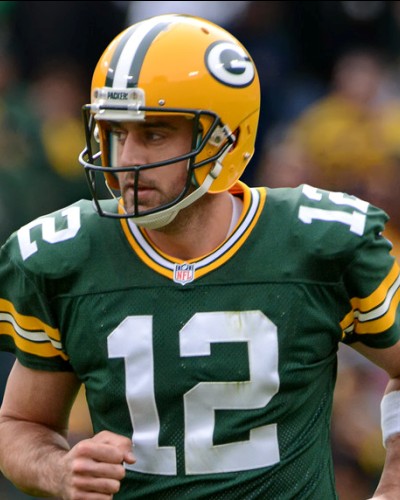 Heart-broken lover turns groomsman
The American popular football player of 'Green Bay Packers of the National Football League attended his team player Randall Cobb's wedding in a special position. He was one of the groomsmen at the wedding and looked handsome in a slate suit with a white shirt and blue tie.
Randall Cobb tied the knot with attorney Aiyda Ghahramani in New York City in the presence of some 250 guests. Daniel Sullivan and the bride's brother Ariya Ghahramani were the other 2 groomsmen.
It is laudable that Aaron Rodgers had put on a brave and smiling face, in spite, of his 1 week back split from his girlfriend of 3 years, actress Olivia Munn.
All of the people at the wedding were in a good mood and the wedding was conducted without problems. The groom Randall Cobb said:
"I'm excited to have the people we love most together in the same room to celebrate our union, I'm very lucky to marry my best friend and spend the rest of my life with her."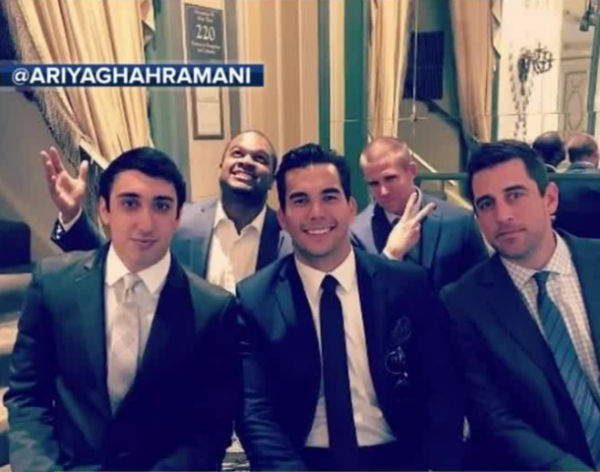 The Clean break-up
Aaron Rodgers and Olivia Munn had met at an awards function in early 2014. Olivia did not know who he was until then. But she found him handsome and charming.
It was love at first sight for both sides. They started dating each other and were often sighted in public places holding each other's hands and kissing.
They also walked together on the red carpet at the screening of her film 'Deliver us from Evil'. She was his greatest fan, supporter, and encourager and put her career on hold for some time for him.
They were also seen attending some sports events together. They adopted 2 dogs during their courtship days.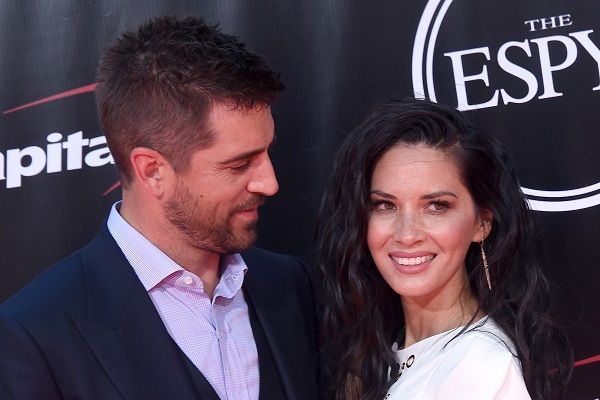 But Olivia Munn was not liked by Aaron Rodgers' family. They thought that Olivia Munn was controlling Aaron's life. They did not trust Olivia and felt that she was with Aaron Rodgers for her ulterior motives. There were usual and routine family fights and in anger, Aaron Rodgers opted for Olivia over his family.
Aaron Rodgers has not spoken to his family members for the past 2 years. The family problems surfaced when his younger brother announced Aaron's estrangement on season 12 of 'The Bachelorette'. Aaron's father in an interview had said:
 "fame can change you"
It was widely thought that the split was the result of this feud. But an insider told People magazine:
"This had nothing to do with Aaron's family," 
He added:
"This is a clean break-up. He's not looking back, and neither is she."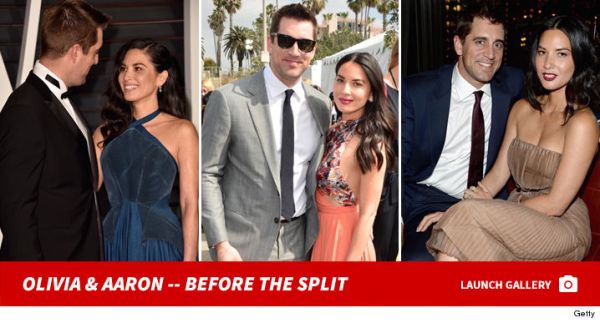 Aaron Rodgers' train of ex-girlfriends
Aaron Rodgers was dating college sweetheart Destiny, Newton, since 2011, but their relationship ended in 2013. He was in a relationship with model Julie Henderson in 2009. He also had some transient romantic involvement with singer and songwriter Hillary Scott.
He had also close to actress Jessica Szohr from 2011 to 2014. In early 2014, he started dating actress Olivia Munn but this 3 years romance fell apart and they called it quits in April 2017. Aaron Rodgers was also rumored to be associated with American small screen personality Erin Andrews.
It has also been said that Aaron Rodgers had same-sex attachments with his one-time roommate and personal assistant Kevin Lanflisi. Aaron had said of this relation:
"Our friendship goes a lot deeper than what we do."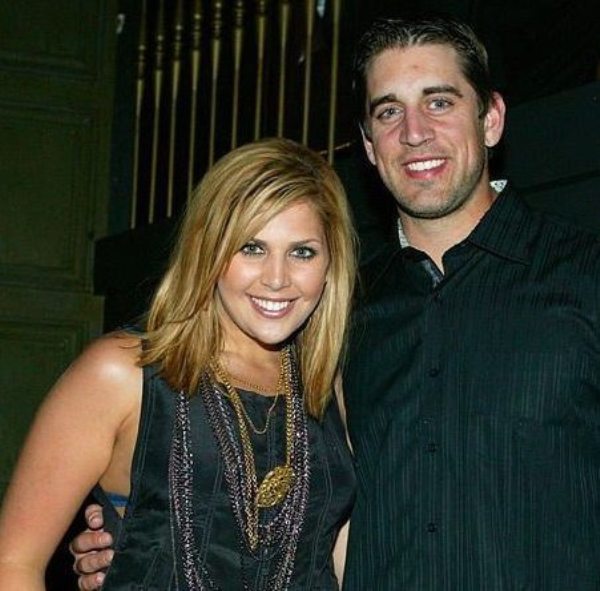 Short bio on Aaron Rodgers
Aaron Rodgers is an American Football Quarterback who is immensely popular as a player of 'Green Bay Packers' in the National Football League (NFL) since 2005. He is also famous for being a former college player for California with the 'Bert Bell Award' in 2011. More Bio…