Aaron and Sam Taylor-Johnson's 10th Wedding Anniversary! Renews their Vows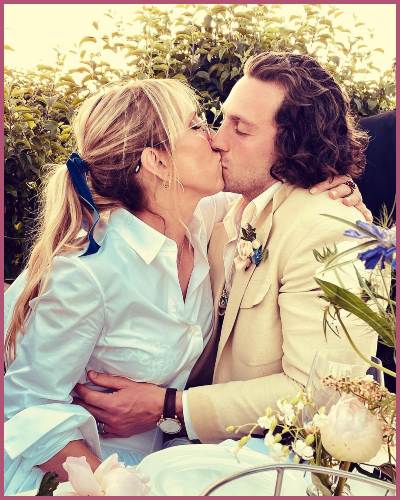 Aaron Taylor-Johnson and Sam Taylor-Johnson renew their vows on their 10th Wedding Anniversary.
The couple wed on June 21, 2012, after working together in Sam's directorial debut Nowhere Boy.
See how their life has gradually changed over a decade of marriage ceremony held in Babington House, Somerset.
---
After a decade of togetherness, Aaron and Sam Taylor-Johnson have made it happen! Just like that, they renew their vows for the 10th time.
10th Wedding Anniversary of Aaron and Sam Taylor-Johnson
Aaron and Sam Taylor-Johnson are celebrating their 10 years of the marital union this June 21, 2022.
On this occasion, the Hollywood couple is renewing their vows they took at Babington House, Somerset on their big day.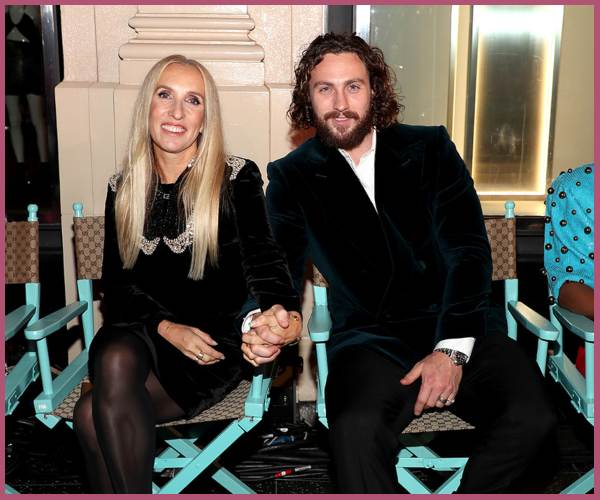 Meeting each other and working together in the 2009 directorial debut Nowhere Boy of Sam, they eventually tied the knot in 2012.
Their teamwork can also be seen in the 2018 film adaptation of James Frey's controversial memoir A Million Little Pieces. Aaron played Frey and Sam served as the director behind the camera while both were co-writers.
Wow!!! 3 years of working side by and understanding each other before they finally exchanged their vows, everything felt special.
It's amazing the way Aaron Taylor-Johnson feels about his relationship with his wife as,
"I just know that it works. I just feel secure and loved and safe. We have this very deep connection. We're just in sync."
Also, Read Terri Irwin Remembers her Late Husband on their 30th Wedding Anniversary!
How does the couple feel about reaching 10 long years together?
To mark the decade of their conjugal life, Aaron Taylor-Johnson shared a photo of himself kissing his wife, on Instagram on June 21, 2022, Wednesday, captioned.
"Yesterday was the most beautiful day, summer solstice, our 10th anniversary… we renewed our vows to one another and confessed our love in front of our nearest and dearest friends and family it was a celebration of love and joy!
The Bullet Train actor has recalled his wedding vows and aims to love his soul mate forever saying,
"A decade of marriage. It was a magical unforgettable day and the sun did not stop shining on us both.. we are blessed beyond belief. ❤️ Sammy you are my love, my life, my soulmate, my wife, my world! ❤️"
Meanwhile, the Fifty Shades of Grey director Sam shared some memories from the day of romantic nuptials and wrote,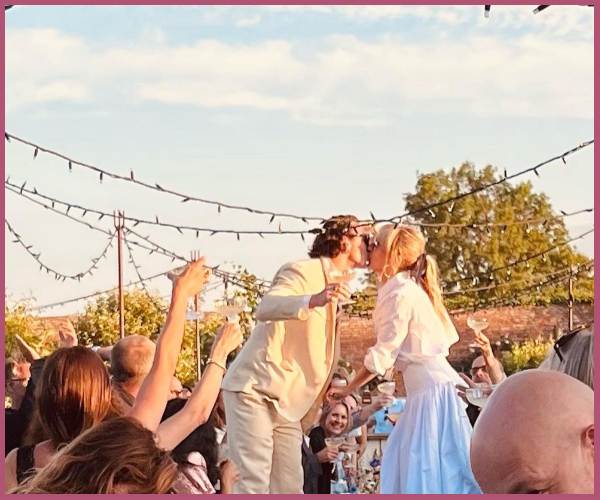 "10 glorious years. My incredible husband, father to all 4 girls. I love you, I love you, I love you. love conquers all."
How many kids does Aaron Taylor-Johnson have?
Aaron, 31, and Sam, 55, share two daughters in their married life which paved the 10th milestone. The director who found love in actor 24 years younger than her has a family of 4 with him.
She has a son Romy Hero, 10, and a daughter Wylda Rae, 12 with her husband Aaron Taylor-Johnson. Not only that, she has two other kids with her ex-husband Jay Jopling who was an art dealer and gallerist.