TikTok star Abbie Herbert gave birth to her second child via C-section with husband Josh Herbert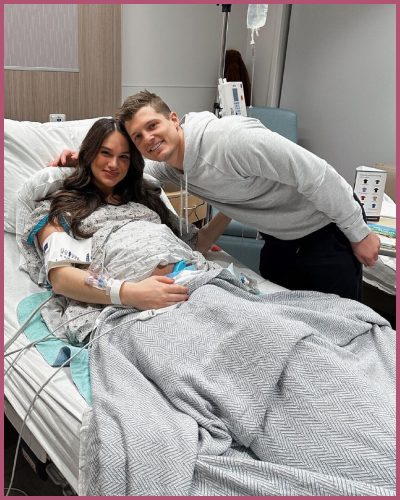 Abbie Herbert and Josh Herbert have welcomed their second child together
The happy pair, who announced their pregnancy in October, welcomed their second child a baby boy on Monday, March 13, 2013
The couple vlogs the process of a surgical procedure as Abbie is giving birth via cesarean section
---
A family of four!
Abbie Herbert and Josh Herbert have welcomed another bundle of joy.
The beautiful couple, who announced their pregnancy in October, welcomed their second child a baby boy on Monday, March 13, 2013.
Abbie and Josh are already a parent to 21-month-old daughter Poppy James.
Abbie Herbert and Josh Herbert welcomed their second child a baby boy
The pair announced their baby's arrival news on their YouTube channel titled "HE IS HERE! Baby #2!".
In the YouTube video, the pair vlog the process of a surgical procedure as Abbie is giving birth via cesarean section.
At the end of the video, the pair shared that their newborn baby was admitted to the neonatal intensive care unit due to low oxygen levels.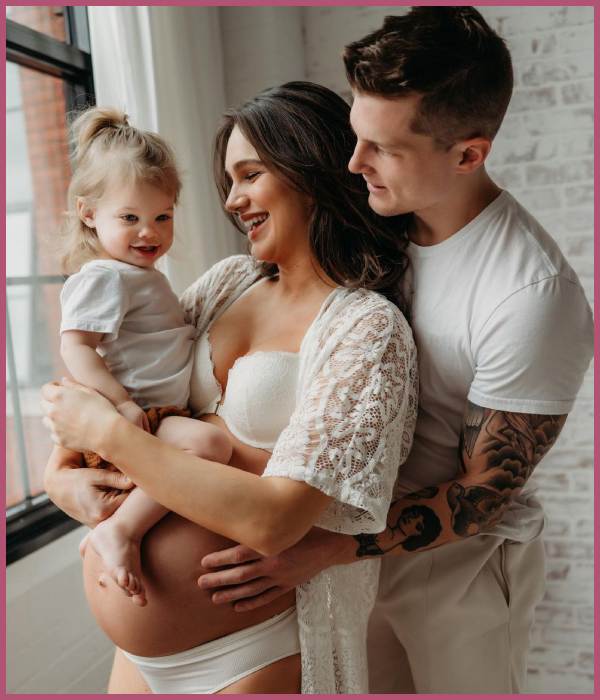 However, they later acknowledge that the baby is "doing wonderful now and is being monitored" and also mentioned Abbie is "doing great" and "can't wait to hold baby boy".
In the video, they have been referring to a newly born baby boy as Baby J. Also, the 26-years old social media sensation later posted an Instagram reel featuring herself and her husband Josh writing next to the video, "Us after giving birth 24 hours ago & telling everyone his name".
Also read Abbie Herbert is pregnant! TikTok Stars is expecting Baby No. 2 with husband Josh Hernert 
She then simply captioned the post,
"Any last minute guesses? Baby JJ"
Prior to that, Mrs. Herbert posted several posts including a video of herself holding her son and looking after him which she captioned, "When u get to hold ur baby for the first time in the NICU".
Congratulations to Abbie Herbert and Josh Herbert for their second child, and best wishes for their parenthood journey!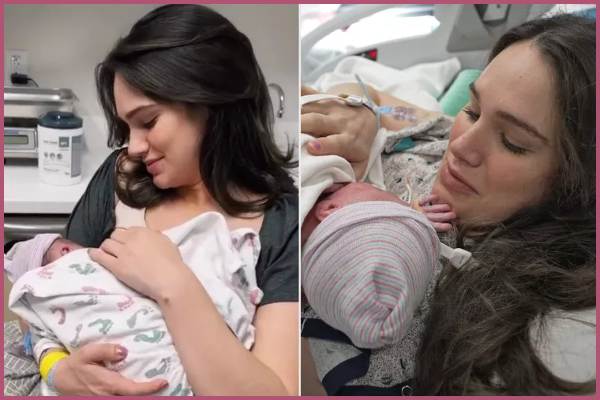 Abbie Herbert has given birth to both her children through C-section
This is not the first time, Abbie has given birth to her baby via cesarean section. She previously experienced the birthing method with her daughter Poppy.
A week prior to her second baby's arrival, Herbert explained why she's choosing to go that route again in her March 7 YouTube video. She clarified,
"I had an amazing C-section experience. I mean obviously I had the body shakes and a little out of it but I really cannot complain. But it's also the only thing I know, I don't know what it is to experience a vaginal birth."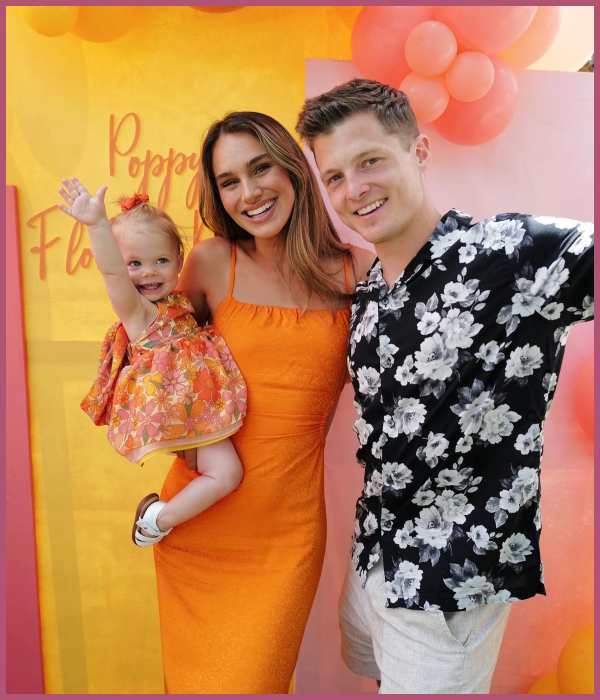 Abbie then went on to explain that this is her decision to give birth to her second child via C-section although she hadn't planned in her daughter's time. She said,
"I had a great experience. I had a C-section with Poppy—I had to have one it was not my choice—but everything went as planned and as perfect as it could go."
Also read Abbie Herbert having a baby with husband Josh Herbert! Know about her husband, messed up dating timeline, social media, biography
Short bio on

Abbie Herbert
Abbie Herbert is a model, TikTok star, and YouTuber. Herbert is renowned for her TikTok videos that went viral on the web. See more…