The accidental celebrity-Dermatologist Dr. Sandra Lee aka Dr. Pimple Popper
American Dermatologist Dr. Sandra Lee who has, gone famous, as Dr. Pimple Popper had never dreamt that she would become a celebrity one day! What started as an informative and educational exercise has now blown up into a whole show on TLC. She feels that she is just an accidental celebrity. Let us find out about her journey to fame!
Sandra Lee is not still used to the fame
Sandra Lee rose to fame when she started her YouTube channel and an Instagram account and posted videos of blackhead extraction on it. Now she has her own show on TLC called Dr. Pimple Popper and it already is a hit with high ratings. Sandra Lee still is not used to this newly acquired fame.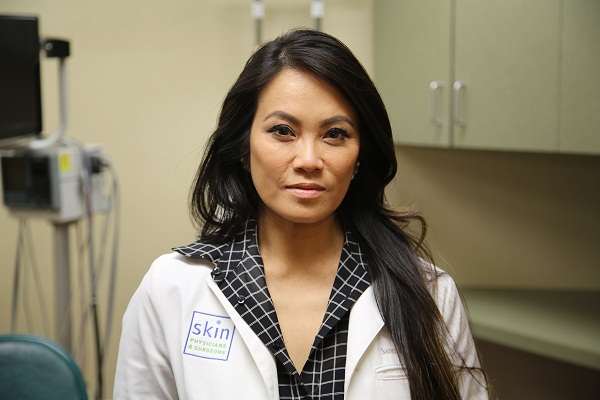 She said:
"I feel a little weird about it! I don't feel like I should be a person who's recognized. I'm not a real celebrity and I got here by accident as a pimple popper."
Her interview has been published in the latest issue of People magazine.
Sandra Lee and her career graph
Sandra Lee started her own YouTube channel to make people aware of the skin candy and the availability of treatment for it. She was particularly known for her blackhead extraction videos which she used to upload on her Ines well as YouTube channel. Soon her posted videos went viral and with it came money and also fame. Talking about it, Sandra Lee said:
"I didn't look for fame. It just comes with it,"
Sandra garnered 5 million YouTube subscribers and more than 3 million followers on her Instagram. She added:
"I'm just trying to be careful and not get ahead of myself."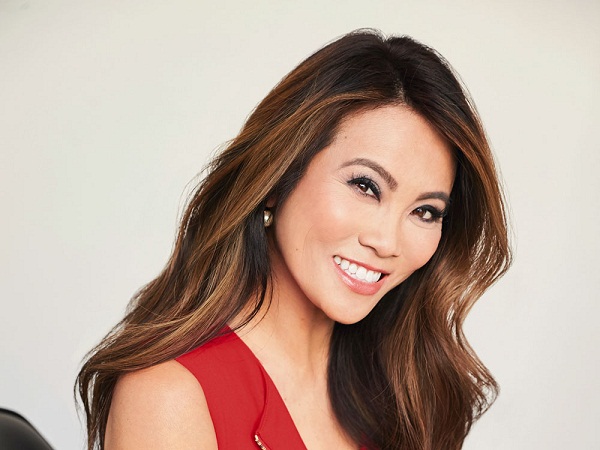 Sandra talked about the money that came with her video uploads saying:
"The first month I made $30 or something. Then the next month I did it again and made $300. Then the next month it was in the thousands,"
She chose her own nickname after she also joined Reddit.
Sandra Lee and her TLC show
Sandra, 48 was approached by several Channel networks to start a program on skincare and patient management on their Channel. But Sandra was skeptical. She said:
"I'm very much a control freak and it was actually very hard for me to decide to do the show. I was getting pitched by so many networks and I really didn't know if I was interested."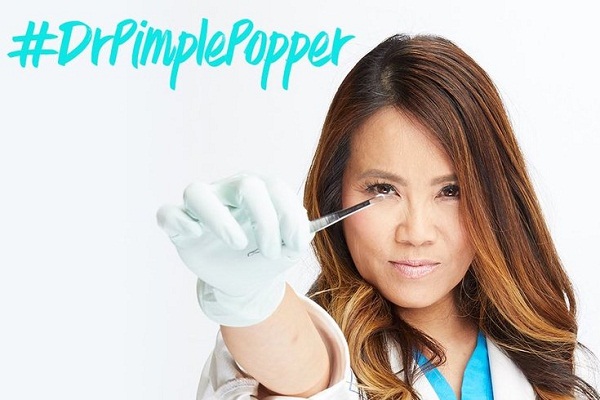 Her biggest concern was of getting bad publicity. Sandra explained:
"You know these shows: People end up divorced or throw stuff at each other. I don't want that!"
She now shoots 4 days a week and also has her own skincare line called SLMD to manage. She has also released a book Put Your Best Face Forward. Hence it becomes stressful at times. She said:
"We're booking out farther, but I also don't want to neglect my 'regular' patients. It's just evolving and I have to get adjusted to this new normal."
Also read Rihanna furthers her career and launches 'Fenty Beauty' cosmetic products! Know about her skin 'discord' and battle with acne!
She wants to represent dermatology responsibly. She said:
"I'm showing these things in part to educate and for people to understand and accept people. TLC is showing that these are real people. They're exposing a part of themselves that they hide from others, and you just want to treat them with respect and make sure they feel comfortable and safe with you."
The impact of the TLC show
But she admits that it has been a positive experience for her. She has got more patients, interesting cases, and it has helped her get closer to her patients. She said:
"I actually get so much from it because I don't normally get to see patients [after they've left my office] and how I've affected their lives. You just go about your job, but now I actually get to see it and be proud of it."
Sandra's father is a dermatologist and her mother is a nurse.
Credit: People