Know About The New Member Of The ACE Family; Austin McBroom And Catherine Paiz Welcomed Their Third Baby Together And Revealed His Name!
The Ace Family is one of the most famous family YouTube channels on the platform.
Their channel features Austin McBroom with his wife Catherine Paiz with their children Elle, Alaia, and their newborn son.
---
They recently welcomed their son into their family. Recently, the family revealed the name of their newborn of their family.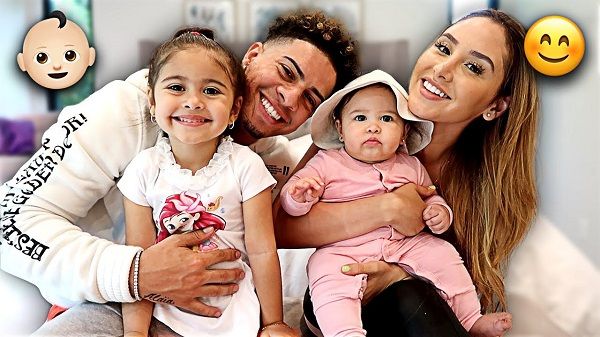 A new member of The Ace Family
Austin and Catherine started their channel when their first daughter Elle was on the way. The couple has expanded their family with two beautiful daughters and their newborn son.
The couple revealed that they were expecting their third baby when Catherine was midway through her pregnancy. At the time of her pregnancy, the couple was going through a lot of controversies.
People were talking about their relationship and Austin allegedly cheating on his wife. However, both Catherine and Austin decided to maintain silence all the way through.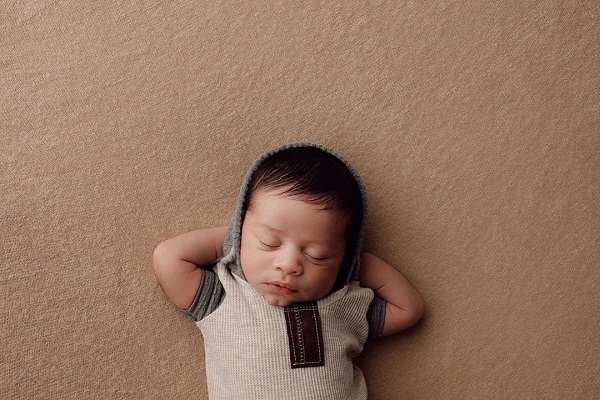 After revealing the pregnancy news mid-way through her pregnancy, the couple again started posting the journey of their third baby.
They also uploaded the videos of Catherine's Labour, to their daughter meeting the newborn, to reveal his new name. Austin and Catherine have documented their life on the camera and shared every detail with their audience.
ACE Family has built a huge fanbase of 18.9 million subscribers through its videos.
Name of the new-born and the viewer's reaction
In the recent video, the couple revealed that they have named their third child Steel McBroom. They also explained the story behind the name to their audience.
The mom of three explained that they named their child Steel because he came into their life after a storm in their life. Moreover, she also added that she completed their family altogether.
Moreover, in the video, she mentioned:
"For a boy, it was kind of hard to pick a name, and there was a certain occasion when Austin was actually playing basketball in another city, and I was home alone a lot during that time, and it just came to me one day."
However, their fanbase was not impressed with the name of the newborn. Many people went to Twitter to talk about the name of the youngest member of the family. Some of them said that his name just makes them think of steel, as in metal.
One of the Twitter users made a tweet saying:
"Ace Family really called their son STEEL MCBROOM????? I waited this long for this child to be named after metal?"
Meanwhile, some are also putting the first name and surname together and concluding that they made a mistake. Steel = metal, Broom = wood.
You may also read- The Inside Life Of Ameerah Navalua, Her Family Life, Relationship Status, Siblings!
More About Austin McBroom
Autin McBroom is a former professional NCAA basketball guard for Saint Louis University. After his basketball career, he became a social media star and currently has more than 18.9 million subscribers on his family channel. See more bio…
You may also read- Was Jake Paul responsible for looting Arizona mall? How much is his Net worth in 2020?