The acid attack survivor Katie Piper provides update on Instagram about her gory eye surgery and May 2019 sepsis!
Katie Piper is a 2008 acid attack victim and survivor. She contested on Strictly Come Dancing in 2018. She had numerous surgeries on her body and now had developed an eye problem needing an eye operation. Katie gave an update on this gory surgery for her nearly 900k fans on Instagram. She thanked them for their wishes and support.
Katie Piper and her eye surgery
Katie, 35 had suffered severe burns in 2008 when her then-boyfriend David Lynch conspired with an accomplice named Stefan Sylvestre to throw acid on her. She has undergone more than 40 surgeries on her body as a consequence of it. David is behind bars for life and Stefan has served his jail-term and the law released him earlier this year.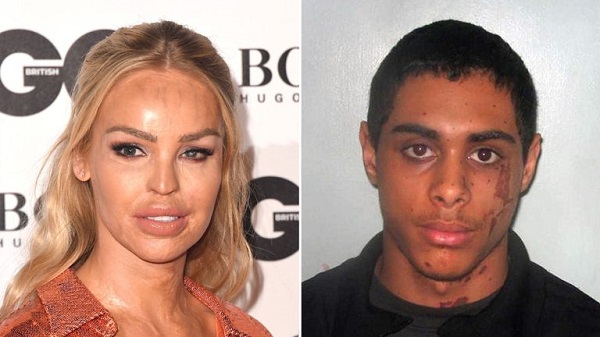 Katie had an eye problem requiring surgery. She updated her Instagram fans about the gory procedure with close-up pictures of her eye. She wrote:
"Thanks for all your messages asking how my eye is after last weeks procedure. "Sorry I can't stay on top of DMs so will give you an update here. I'm doing really well no infections."

"I'm using Prednisone and chloramphenicol direct into the eye 4 times a day and it looks as if some of the eye has cleared so I'm feeling positive about it and looking forward to going back to the eye clinic for my follow up.

"Thank you to everyone who has sent well wishes and also to all of you who have been sharing your medical and own eyesight journeys with me.

"I thought I would upload this picture – I know for some people it might be a strange even gory image but I think it's quite beautiful in an artistic way being able to see the marks where treatment took place in the eye serves as reminder of how amazing the human body really is along with skill of the doctors and surgeons that treat us."

"And as a side note if you really want to be amazing by what's medically possible my eyelids upper and lower were rebuilt using the skin from both sides of my groin!"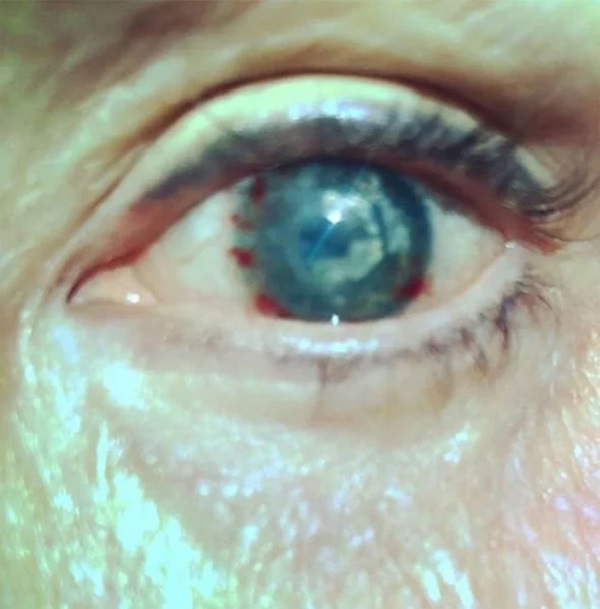 Fans put in their supporting words
Katie's fans are full of praise and support for her. One of them wrote:
"I hope you heal quickly and that you're much better soon."
Another social media user commented:
"Hope you heal very soon."
A third person made her feel good with the words:
"Thinking of you."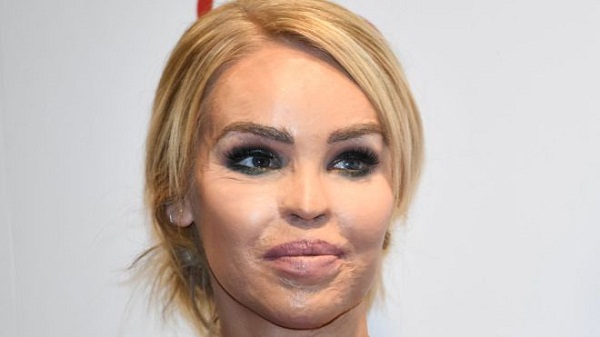 Katie Piper and her May 2019 hospitalization for sepsis
Katie was hospitalized this May for an infection of the kidney which spread to her blood. At the time of her hospital discharge, she wrote on her Instagram:
"Happy Days…I have been officially discharged from treatment for my infection.

"So this should be my final selfie from the ward for a while. I didn't want to post too many details on here until I knew what was going to be the outcome."
Katie added:
"Thank you to everyone who has sent me get well soon msgs, cards, and gifts.

"I had a kidney infection that spread to my blood leaving me being treated for Sepsis."
Source: Express UK