Ever since entering in this acting field, he has just grown! An American actor and voice actor- Caleb McLaughlin popular as Lucas Sinclair from'Stranger Things'.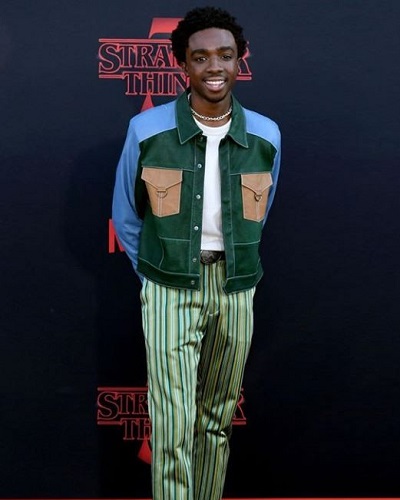 Caleb McLaughlin, you might know as Lucas Sinclair in Netflix's science fiction series 'Stranger Things'.
He is also a voice actor, he played Young Simba in the musical The Lion King.
---
Let's explore him more!
Early life and childhood with his siblings
This American talent was born on October 13, 2001. Born in Carmel, New York, USA, but after his fifth grade, he along with his family moved to New York City.
His parents Corey McLaughlin Sr. (father) and April McLaughlin (mother) brought up Caleb along with his sisters (Crystal McLaughlin and Caitlyn McLaughlin) and his brother (Corey McLaughlin Jr.).
Moving towards his educational background, he studied at Kent Primary School. Also enrolled at George Fischer Middle School.
For one year, Caleb attended Happy Feet Dance School. Basically, his acting began after he joined The Harlem School of the Arts.
Caleb was mentored by  Aubrey Lynch who is the former producer of Lion King (Drama/Adventure).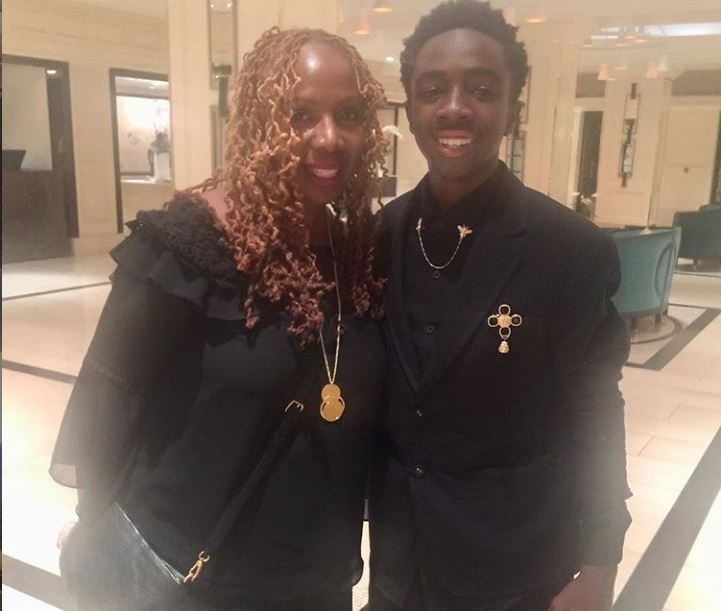 Television work: Stranger Things kicking off the list
The following year, he was cast for an episode in Law & Order: Special Victims Unit and Unforgettable. Although young, Caleb has been growing his filmography successfully.
He has also landed his acting in series like Forever (2014), What Would You Do? (2015), Shades of Blue (2016), Blue Bloods (2016). His recent television works include The New Edition Story and Brawl with the Stars. 
He also landed his voice for Final Space as Young Gary and in Summer Camp Island as Ghost.
His acting as Lucas Sinclair in the Netflix series 'Stranger Things' which he got back in 2016 is considered his most famous role. He has appeared from season 1 to season 3. Season 3 is the recent one.
Let's hope to see him in the other seasons as well.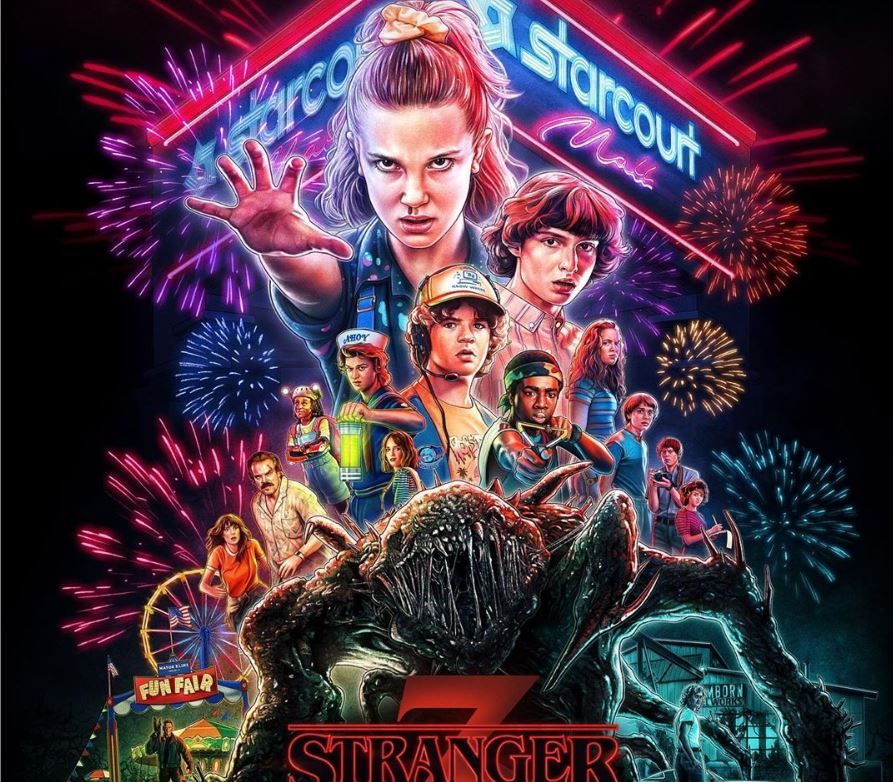 Sharing about his experience working in Stranger Things,
"I was home-schooled before I got into Stranger Things, I remember when I was in the fifth grade — I was like, 'I want out of this. I want to do home-schooling and want to learn on my own leisure.' I just finished high school, I graduated. So I'm done, but I'm going to college this fall. Just take some courses, online courses. Going to do the home-schooling thing again."
Also read: Sadie Sink, an American Actress- Developing aim for becoming an actor being inspired by Zac Efron. Explore her journey from minor roles to receiving main roles and social media life!
Filming career and Future projects
Debuted with a short film titled Noah Dreams of Origami Fortunes back in 2012, since then has grown with his career. Caleb played young Simba in a stage adaptation of 'The Lion King'. He played the role of Young Simba during the year 2012 -2014.
Made his appearance on 2017's music videos Santa's Coming For Us. Also played the role of DariusEepraiseius calibius in 2019's High Flying Bird. Furthermore, as his future project, we will be seeing him in the 2020's Concrete Cowboys. This movie is based on the 2011 novel Ghetto Cowboy by Greg Neri.
All the best for his future days!
Also read: Childhood interest turns into a Career! Young talent Finn Wolfhard's spending his childhood admiring the acting and cinema world. Also the lead vocalist, guitarist, and songwriter for Calpurnia!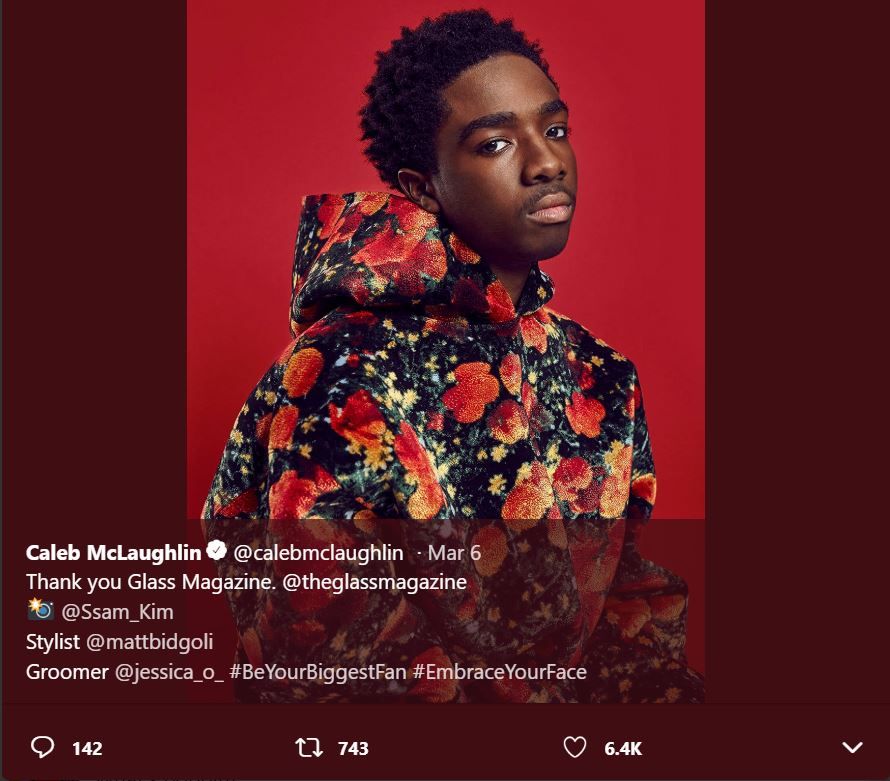 Personal life and Net Worth
This 17-year young talent has maintained his personal life behind the limelight. It seems he is sharpening his professional career as a successful actor. There has not been any news about him hooking up with girls. Therefore, currently, he is enjoying his single life.
Caleb has an estimated net worth of around $700,000. All his earnings are the outcome of his strong career.
Short bio on
Caleb McLaughlin:
Caleb McLaughlin is an American actor and voice actor who is best known for the lead role of Lucas Sinclair in Netflix's science fiction series 'Stranger Things'. He is also well recognized for his character of Ricky Bell in the miniseries 'The New Edition Story'. More bio…
Reference: (strangerthings.fandom, people, thefamouspeople)