American Actor Brian Austin Green Shared A Picture Of His Eldest Son With Ex Fiance Vanessa Marcil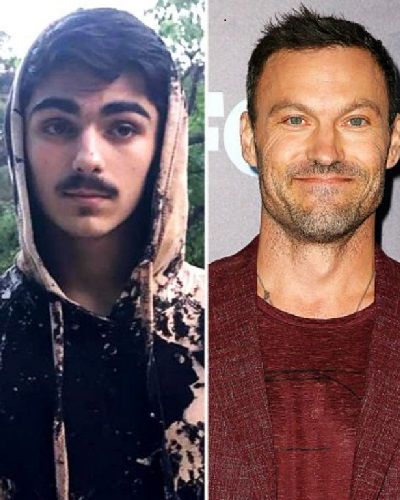 The American actor Brian Austin Green shared a snap of his eldest son Kassius Marcil-Green. The father-son duo spent a memorable day together. The duo parted their ways back in 2003 after almost a year of their engagement. They also had a messy custody battle over their son.
There were lots of accusations and controversies in the custody battle. After years the father-son duo had a great outing together.
Father-Son Duo: Brian Austin Green Shared A Picture Of His Son
Kassius Marcil-Green is the eldest son of American actor Brian Austin and his ex-fiance, Vanessa Marcil. The father-son duo met after the 5 years of the split. The photo in the Instagram shows Kassius posing in front of a stormtrooper uniform from the movie Star Wars: The Rise of Skywalker.
The actor shared the picture of his eldest son thanking the film's director, JJ Abrams:
"JJ, thank you for giving my son and I not only a really great experience, but delivering a finale to something that has been a huge part of our lives in what I felt was a really respectful way,"
This was the memorable outing of father and son after Marcil accused the actor and his wife, Meghan Fox of cutting Kassius out of their lives. In November 2018, Marcil posted on her Instagram stating their messy custody battle of their son.
You may also read- Alex Kompothecras And His Girlfriend Alyssa Salerno Expecting Their First Child!!
She said that Green and Fox were trying to take full custody of Kassius. Furthermore, she added that they asked her to pay for child support.
"In the end they lost all of these court cases. The judge called them all 'Frivolous.' They always had and still have 50% custody."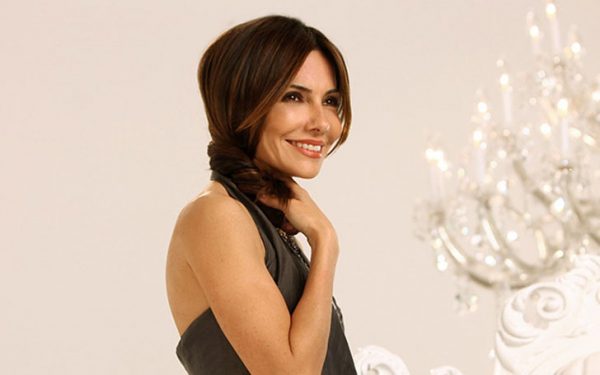 In July, the Anger Management alum revealed that Kassius used to visit him on the set of the 90210 reboots. He also posted a  photo of his son on Instagram along with a smiley face.
Marcil, who parted ways from Green in 2003, after two years of engagement, shared her happiness over their reconciliation saying:
"@kassius_marcil_green had always been so proud of his dad @arent_you_that_guy. We all are grateful that they are coming back together. Here is to love and forgiveness for all of us on this planet. #LoveWins."
You may also read- Kurt Angle adopts a child from Bulgaria who is 15 now!
More About Brian Austin Green
Brian Austin Green is an American actor. He rose to prominence after appearing as David Silver on the television series 'Beverly Hills, 90210′. Furthermore, he has also appeared in a couple of hit TV series including Terminator: The Sarah Connor Chronicles, Freddie, Wedding Band, and Anger Management. Additionally, he has won Young Artist Award for Beverly Hills, 90210 in 1992 and Adventures in Babysitting in 1990. Some of his notable works in movies are Ben in Fish Without a Bicycle, Joe Holmes in Chasing Titles Vol. 1 and few more. See more bio…
You may also read- DIY. Top 5 Easy Homemade Personalized Christmas Gift Ideas! 
Source: DailyMail, US Weekly