Actor-comedian John Witherspoon dies suddenly at his home on 29 October 2019 at the age of 77!
Actor-comedian John Witherspoon is no more. He died all of a sudden at his home on this Tuesday 29 October 2019. He was 77. More details? Read below.
John Witherspoon and his sudden and tragic death
He had made the audience on TV and films laugh with his acting and jokes. The famous comedian John Witherspoon passed away on 29 October at his home at Sherman Oaks. He was 77. The death has been reported as sudden. The actor's family told Deadline:
"It is with deepest sorrow that we can confirm our beloved husband and father, John Witherspoon, one of the hardest working men in show business, died today at his home in Sherman Oaks at the age of 77," 

"He is survived by his wife Angela, and his sons JD, Alexander, and a large family. We are all in shock, please give us a minute for a moment in privacy and we will celebrate his life and his work together. John used to say 'I'm no big deal,' but he was huge deal to us."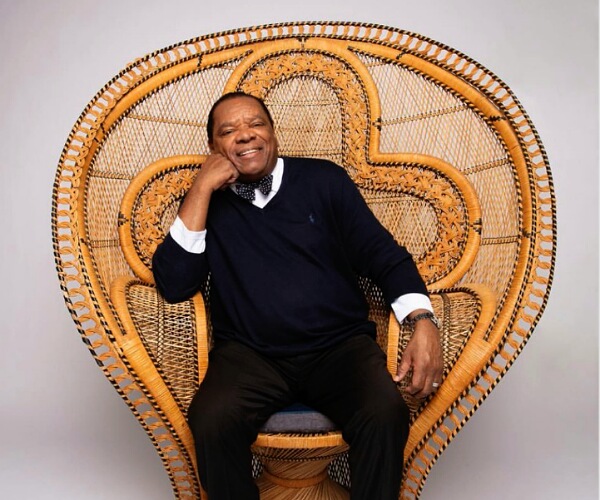 About John Witherspoon and his career
John was born in Detroit in the year 1942. His real name was John Weatherspoon. In the 1970s, he began his career as a stand-up comedian. He also did comedy roles in TV shows as a guest actor. He debuted in films in 1980 in the movie The Jazz Singer. His other popular film credits include "Hollywood Shuffle," "Boomerang," "Vampire in Brooklyn," "I'm Gonna Git You Sucka," "Bird", and "The Meteor Man".
I'm so sad, I loved pops!! RIP to one of the greats will miss you John Witherspoon damn I'm sad pic.twitter.com/TaYWU4mSN4

— Leslie Jones ? (@Lesdoggg) October 30, 2019
His most famous role was of the grump Mr. Jones in Friday. His co-stars in this were Ice Cube and Chris Tucker. He reprised his role in Next Friday. He was due to play the same character in Last Friday which is in the pre-production phase. John was the voice of Gramps in the cult animated series "The Boondocks". HBO Max was remaking this series and John was,supposed to redo the voicing. He also played comedic roles in "The Wayans Brothers," Witherspoon did stints on such comedy series as "The Tracy Morgan Show," "The First Family" and "Black Jesus".
He continued to do stand-up comedy and had several programs lined up. But these remained canceled now.
Tributes for John Witherspoon
I'm so very sad #JohnWitherspoon is gone, but I'm so very grateful to have seen him, spoken with him, and laughed with him! #TeamDl

— DL Hughley (@RealDLHughley) October 30, 2019
David Alan Grier tweeted:
"RIP my brother,"

"You will be missed."
Rapper Chance labeled him 'the definition of an icon'. Samuel L. Jackson expressed:
"The world is a little less funny today," 
So…my Dad died today & honestly I'm not sure how to feel. I'm sad, but I'm also happy 4 all the great times we had together. We'd roast each other like homies more than Father & Son, and I really liked that. He was my best friend & my idol.

Love U Dad…I'll miss u.

– J.D. pic.twitter.com/zvzep5S11I

— J.D. (@jdwitherspoon) October 30, 2019
Ice Cube wrote:
"I'm devastated over the passing of John Witherspoon," 
Posting a picture of the late comedian, he added:
"Life won't be as funny without him."
His co-star Regina King wrote:
"My dad, my grandpa, my comedic inspiration! I love you Spoons! Rest In Paradise," 
RIP John Witherspoon. One of the original @TheComedyStore guys. Force of nature.

— marc maron (@marcmaron) October 30, 2019
Marlon Wayans expressed:
"I'm sad. Broken. Hurt.. yet extremely grateful to God that i got to spend 5 years of my life working with one of the funniest sweetest wisest humblest loving man @johnnywitherspoon, You were my tv dad and my mentor and my friend. I miss you already."
I'm so sorry to hear this.
To me, Spoon was a friend, a brother, a funny, talented comedian and a good man.
He was the first comedian I met when I got to Los Angeles, and he never… https://t.co/aZ3im7HGwr

— Marsha Warfield (@MarshaWarfield) October 30, 2019
Source: Deadline, Page Six