Actor Dan Soder is dating TV anchor Katie Nolan!
Page Six found out that actor Dan Soder is dating the host on ESPN Katie Nolan. He used to be a guest regularly on her show and her podcast. And now they have gone serious and are in love with each other.
Dan Soder and Katie Nolan – the new couple?
A new couple is forming in the entertainment industry. It is between comedian cum actor Dan Soder and the TV anchor Katie Nolan. They are dating, Page Six has reported.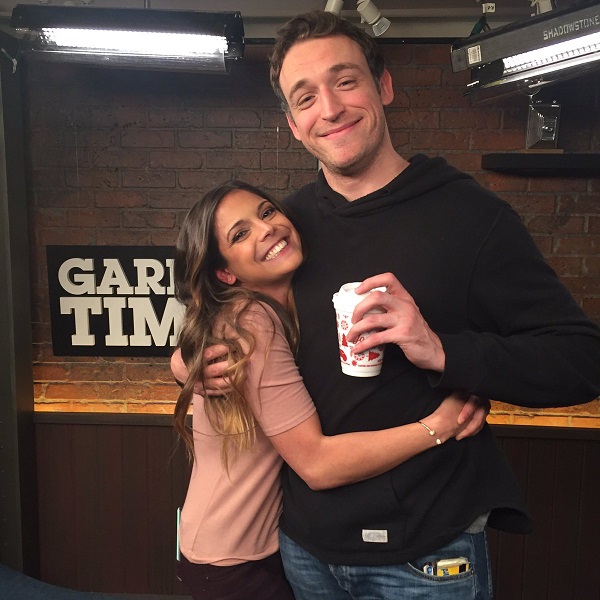 The talented actor Dan used to have frequent appearances on her show. He featured in her Fox Sports show 'Garbage Time'  and now also on  'Always Late with Katie Nolan'  on ESPN. Additionally, he appeared on her podcast 'Sports?'
Though they were friends earlier, things have gone serious between the two. And they are now dating each other.
Dan and his life
Dan hails from Hartford, Connecticut. He is aged 36 and grow up in Colorado in Aurora. He belongs to Irish ethnicity. Dan faced two personal loans sees in his school days. First, his father suffered from a protracted illness which ultimately killed him. And two years after his father's death, his sister died of a car crash.
Dan started doing stand up comedy in his college days at the University of Arizona. He graduated in 2005 and obtained a degree in journalism and political science. He later relocated to New York City for his career.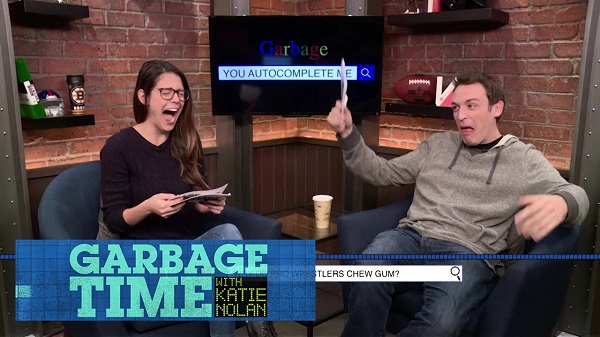 Dan has been on multiple shows. He appeared on Comedy Central's shows such as Opie and Anthony and Conan. He also did comedy on MTV and Fox Sports channel. The actor is a star on Billions from 2016. He has some films also to his credit. His love life has largely remained out of the limelight. Fans have posed questions about his love life on Reddit and found no reliable answers.
Katie Nolan and her life
Katie is 33 and from Boston, Massachusetts. She grew up in Framingham. At her age 10, she won a gold medal in rhythmic gymnastics at the Junior Olympics. After her graduation from Framingham High School in 2005, she joined Hofstra University. In 2009, she obtained a BA in Public Relations with a minor in Dance.
Firstly, she started her blog Bitches Can't Hang. Later, she joined the Fox Sports Yardbarker network. She had once said:
"I got my job at Guyism by writing a blog about how women suck. I look back at that now and I'm like, 'Oh my god.' And I was the girl in high school who was like, 'I don't have girlfriends. And I only like guys.' Now I'm like, you were just buying into this idea of what a woman is that they defined, and then you perpetuated it by being like, I'm not like them. Well, yeah, you are like them, 'cause you're a woman.

"So if you're a cool woman, that means women can be cool, unlike what is constantly told to us. So instead of aligning with men against women, you should align with women against men and be like, Not all women like pink and are into reality shows. And I chose the wrong side, and I still am like upset about that. And I'm most upset because it got me a job that I deserve either way, but I got by being mean about women. It sucks."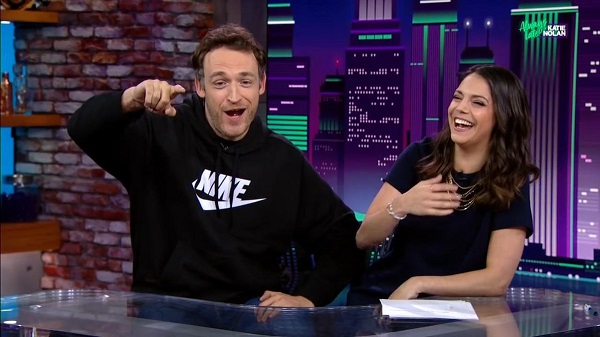 In 2013, she became part of Fox Sports 1 and now has her podcast as well. In 2012, she was linked with actor Kevin Connolly. But it turned out that they were just close colleagues.
Short bio on Dan Soder
Dan Soder is an American stand-up comedian, actor, and radio personality.
He is famous for his frequent appearances on MTV2's Guy Code, Comedy Central Radio's The Bonfire, Robert Kelly's YKWD podcast, and the Keith and The Girl podcast. He also appeared in a recurring role on the Showtime drama series Billions (2016). More info…
Source: Wikipedia, Page Six