Actor Jamie Foxx splits from Katie Holmes and has found a new girlfriend in actress-model Sela Vave!
Jamie Foxx separated from girlfriend Katie Holmes after six years of togetherness. Now he has a new girlfriend whose name is Sela Vave. Sources have claimed that Sela is now living at his home.
Jamie Foxx and his new girlfriend
Actor Jamie Foxx has found new love again. His new girlfriend is Sela Vave. Jamie has moved on very quickly from his recent breakup with Katie Holmes. He wasted no time in mourning over the loss of his last girlfriend, Katie, sources say.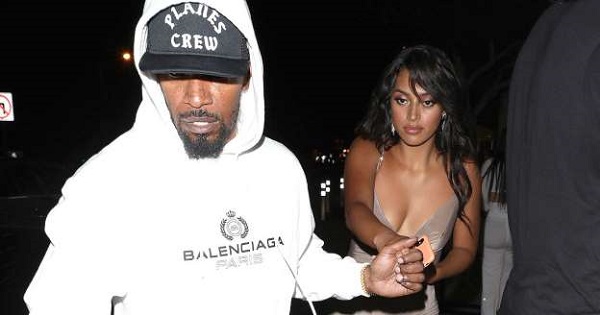 Jamie is 51 and his new girlfriend is just 21 years old. The age difference is vast. And sources have added that Sela is already begun to stay over at Jamie's house. She has been often in the house since the past few weeks. The insider said:
"Sela is basically living at Jamie's place right now. She's been staying there for weeks, hanging with Jamie's friends and jamming in his music studio when they're not kicking back and partying on the other side of the mansion."
About Sela Vave and Jamie Foxx relationship
The insider said that Jamie and Sela were at Delilah in Los Angeles last Sunday 18 August 2019. Before that, on 17 August 2019, Jamie and Sela were at Bootsy Bellows nightclub in Los Angeles. They were getting close to each other and we're hand-in-hand when they exited the nightclub.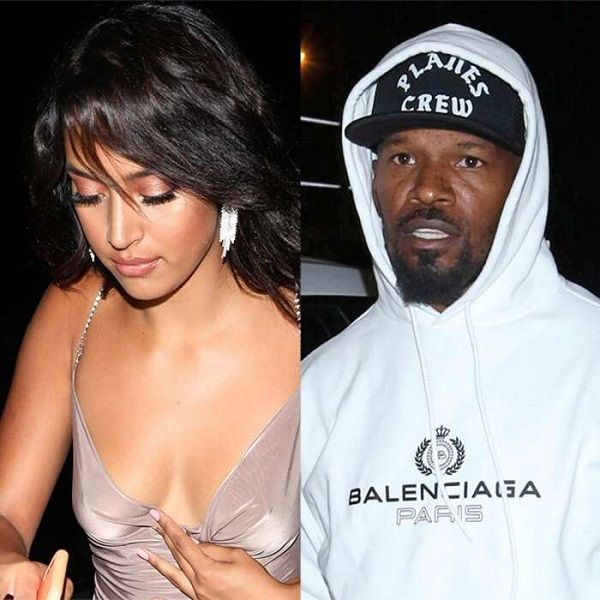 Jamie has not yet introduced Sela to the world or his fans as his girlfriend officially, but it is clear the way the two behave in public. Jamie is totally smitten by the 21-year-old. The source said:
"Things are pretty intense between them. He adores her and the feeling's mutual."
On 4 July, they were together at Leo's Malibu Place.
Jamie Foxx and Katie Holmes – their relationship timeline
Actress Katie Holmes ended her relationship with her ex Tom Cruise, 57 in the year 2012. She was dating Jamie Foxx after her split from Tom Cruise. People speculated that the two were a couple. But Katie and Jamie maintained silence on it. It was only last May that they made their relationship public when they appeared together at the Met Gala in New York City. But it soon ended and Radar Online revealed on 19 August 2019 Monday that the couple has split.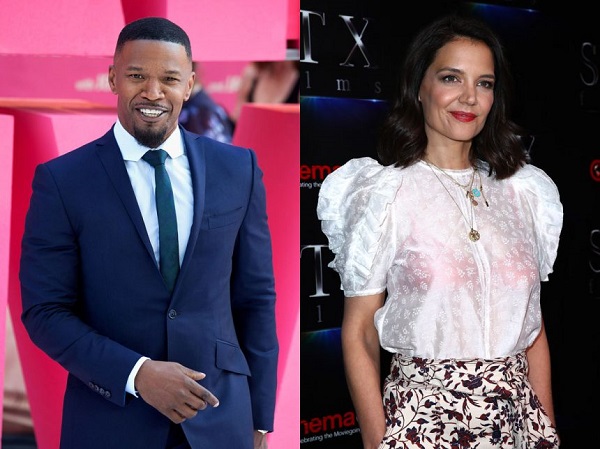 The source said that Jamie called it quits with her since he wanted to be with other people. Katie is now in New York City with daughter Suri, 13. Last month, the two were spotted in Manhattan last month.
About Sela Vave
Sela is young and an aspiring actress and model. She is also a singer and has never tried to hide her relationship with Jamie. On 30 June 2019, she posted on her Instagram:
"I am so grateful to this man! Thank you so much @iamjamiefoxx for everything you do and for believing in me. #feeling blessed,"
She had uploaded a picture of herself with Jamie with this post. On 18 July, the couple was in Disneyland with a group of friends. On 28 July, the couple was together at the Lupus Awareness event.
Short Bio on Jamie Foxx
Eric Marlon Bishop (Jamie Foxx) is an American actor, producer, songwriter, singer, and comedian. He has appeared in several movies in his career and has won an Academy Award for Best Actor, Golden Globe Award for Best Actor – Motion Picture Musical or Comedy and BAFTA Award for Best Actor in a Leading Role. More Bio…
Source: Radar Online