Actor Liam Fox marries his friend actress Joanna Hudson!
Emmerdale actor Liam Fox is a married man now. He wed his long-term friend and actress Joanna Hudson earlier this month. They engaged last April in 2019 and will have a mini-moon followed by a honeymoon in March 2020.
Liam Fox and his wedding
Emmerdale actor Liam Fox wed his former University friend and actress Joanna Hudson earlier this month. It was a star-studded winter wedding. Many of Liam's co-stars witnessed the great day in the life of Liam. These included TV presenter Denise Van Outen and her daughter Betsy, 9, as well as Liam's co-stars of the show Emmerdale; Fiona Wade, Chris Bisson, Chris Chittell, and Lisa Riley.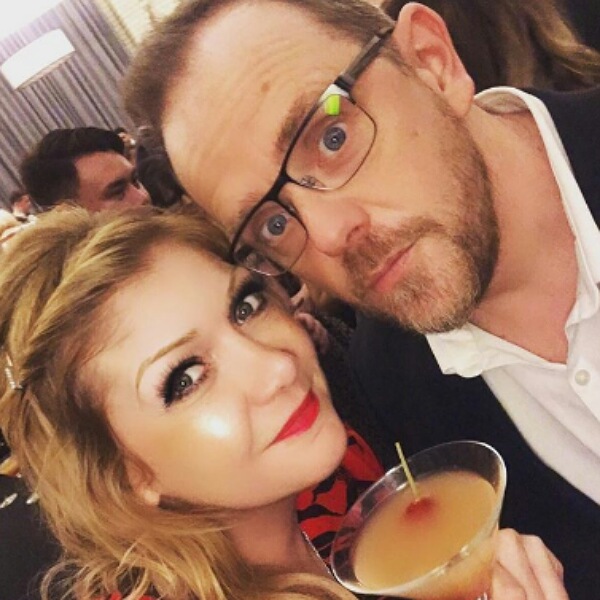 Liam, 49 and Joanna, 44 walked down the aisle together at the Peckforton Castle in Cheshire. There was a reception and the party went on until 3 am in the morning.
Liam spoke to OK magazine about their nuptials. He revealed how they partied whole night after their wedding. He called it Live Aid as they were carried away with the expenses. He said:
'It was everything I'd hoped for an more, so I'm chuffed. Me and JoJo were the last ones on the dance floor at 2.50am.' 
Joanna also said that she walked down the aisle with her best friend Susannah to the Neighbours song playing in the background. Susannah had cared for her while she was ill. She said:
'After nearly dying, I didn't care about the expense. I think the best thing about a big wedding is that you're bringing so many people together.'
It was her dream wedding after her health scare, and she did not want to cut down on any expenses. The couple's dogs Hope and Teddy were ring bearers and there was a table covered in photos of Jo's late mother.
More about the wedding
Liam's former mother-in-law was also present at the wedding. Liam said that ex-wife Nicole would have attended is she did not have her musical tour at the same time. His stepdaughter Jemma was present and sang Christina Perri's A Thousand Years which made Liam emotional. Liam has son Ben with Nicole.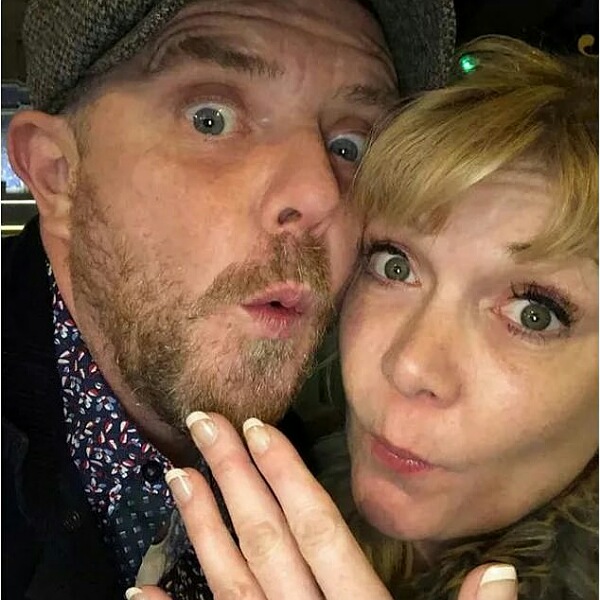 Bhasker Patel who is with Liam on the Emmerdale show spread some humor around. The post-wedding party had reindeer, drag cabaret, and a three-tier lemon drizzle cake from Bake Off star's Phil Thorne.
The couple will have a mini-moon to Lake District and next month will head to an undisclosed destination for their honeymoon.
About the couple's relationship
Liam knows Joanna since his University days. She was at the same university as his namely Salford University and the two were friends at that time. They graduated together in 1994. But they never dated at that time. Liam went on to marry a different woman while about Joanna, there is nothing certain about her past relationship. But she had battled a life-threatening tumor in 2015.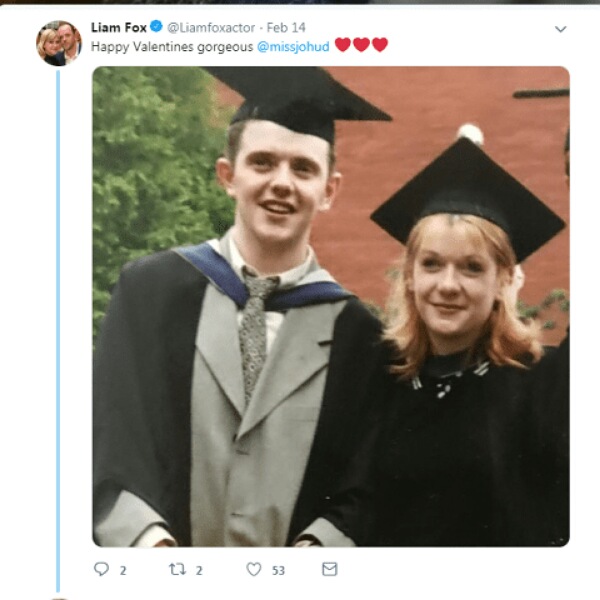 And after Liam divorced his former wife Hollyoaks' Nicole Barber-Lane, 49 in 2015, Liam and Joanna came close. They started dating in 2017 and on 9 April 2019, Liam proposed to her on a romantic vacation in Paris.
Click to read on Northern Ireland's landmark wedding; its first same-sex couple marriage of Robyn Peoples and Sharni Edwards!
The couple is open to expanding their family. Jo said:
"If we have them naturally then that's great."
Source: Daily Mail UK