Actor Richard Gere is going to be a father again at 68! His wife Alejandra Silva is expecting!
The reputable Spanish newspaper ABC has reported that American actor Richard Gere, 70 is going to be a father soon. His newly-wed Spanish wife Alejandra Silva, 36 is pregnant!
Pregnancy news of Alejandra Silva
Spanish newspaper and now various other news outlets around the world have reported that the Spanish beauty Alejandra Silva is expecting her first child with her husband Richard. It is learned that the couple is ready to commence on a family together.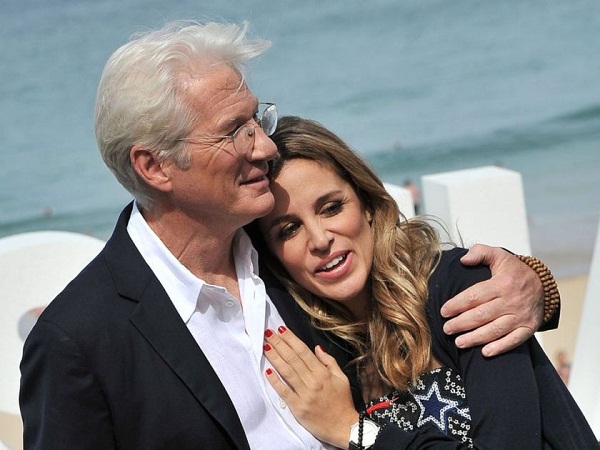 The Pretty Woman star and his wife have not yet officially commented on this matter. The same newspaper has also disclosed that Richard Gere and his now-wife had an intimate and secretive marriage around four months ago.
About their marriage
It was known that the couple is dating but the news that they are already married is new. It is learned that Richard Gere and his fiancée Alejandra Silva performed a civil ceremony in Alejandra's native Spain this April before heading to New York where a second wedding function was held for the family and friends a few weeks later. This second ceremony was held at Cinco de Mayo at Richard Gere's expensive estate in Pound Ridge, New York.
The bride was dressed in an elegant wedding gown which was designed by the renowned Israeli designer Yaniv Persy during the function in New York. For the reception, she had another wedding dress which was again designed by Yaniv.
Both Richard and Alejandra have embraced Buddhism and to mark the occasion they also invited several Buddhist monks from Tibet for the great day in their life.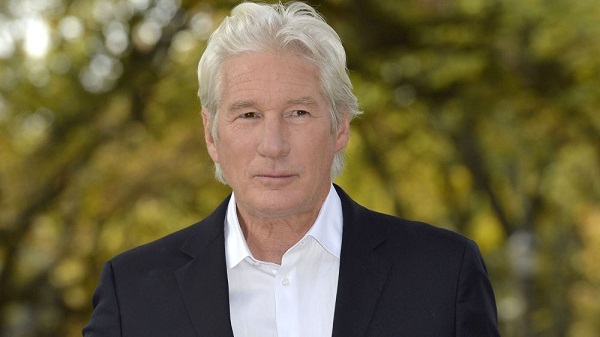 Talking about her religion, Alejandra had told in 2015:
"I was born Catholic but converted to Buddhism two years ago, I think it was already inside of me. I believe in reincarnation so that's why I think I was Buddhist before realizing it."
Also read American actor-comedian Jonah Hill engaged to girlfriend of one year, Gianna Santos!
Alejandra's interview and her wish to start a family
Alejandra had revealed to Hello Magazine earlier about her wanting to start a family with Richard Gere. She praised her hubby stating:
"I was a little lost, without light, and knowing [Richard] gave meaning to my life. It was feeling that someone was reaching out and showing me my true path."
He had said:
"I have found the quiet and happy life that I have always sought,"
About Richard and Alejandra's relationship
Richard Gere has known Alejandra since she was small. Her father is a businessman and Richard had borrowed a boat from him.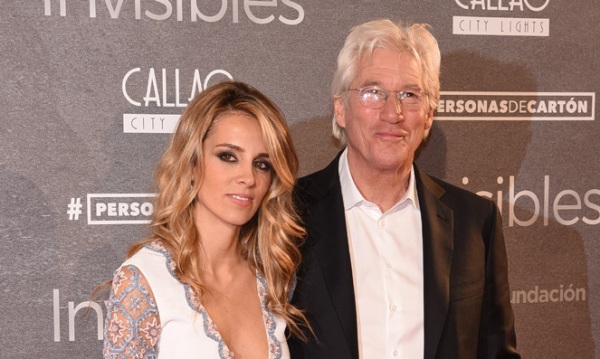 Alejandra had said of their meeting:
"Richard has known my family for 15 years. When I saw him again in Positano, I reminded him of the story. Our karma brought us together as soon as we saw each other because we've known each other over the course of many lives – that's how we both feel anyway." 
The couple met again in 2014 and began dating in 2015. She had an earlier wedding to Govind Friedland who is the son of the mining magnate of America Robert Friedland. Both share a son named Albert, 5.
Richard was married to Cindy Crawford, 53 from 1991 to 1995. He later married Carey Lowell, 58 in 2002 and was with her until 2013. He has a son Homer, 18 with her.
Also read A doting father! American actor Matt Damon inks himself in honor of his four adorable daughters!
Short bio on Richard Gere
Richard is an American actor and humanitarian activist. Similarly, he is well known as Richard Tiffany Gere. Likewise, he starred in the film 'Yanks' as Matt Dyson. Similarly, his career stabilized when he bagged roles in 'Internal Affairs' and 'Pretty Women', both of which released in 1990. More bio…
Short bio on Alejandra Silva
Alejandra Silva is known for being a Spanish publicist, businesswoman, and activist. She has also promoted a non-profit initiative called Beautiful Life Fund. This initiative raises awareness of the plight of children in need, distressed refugee children, victims of war, and the education of homeless children around the world. See more…
Source: msn.com, aol.com, hollywoodlife.com